At Janovic, we know that so many different experiences inspire our spaces – including the places we're from and the places we're going. Benjamin Moore, one of the leading paint brands in the world, has a variety of paint color collections suited for each region. Each region has its own distinctive palette created with the help of local design experts. Check out these special collections inspired by the American South and southwest to inspire your interiors and bring a little bit of your travels home today.
Southeast: Warm and Welcoming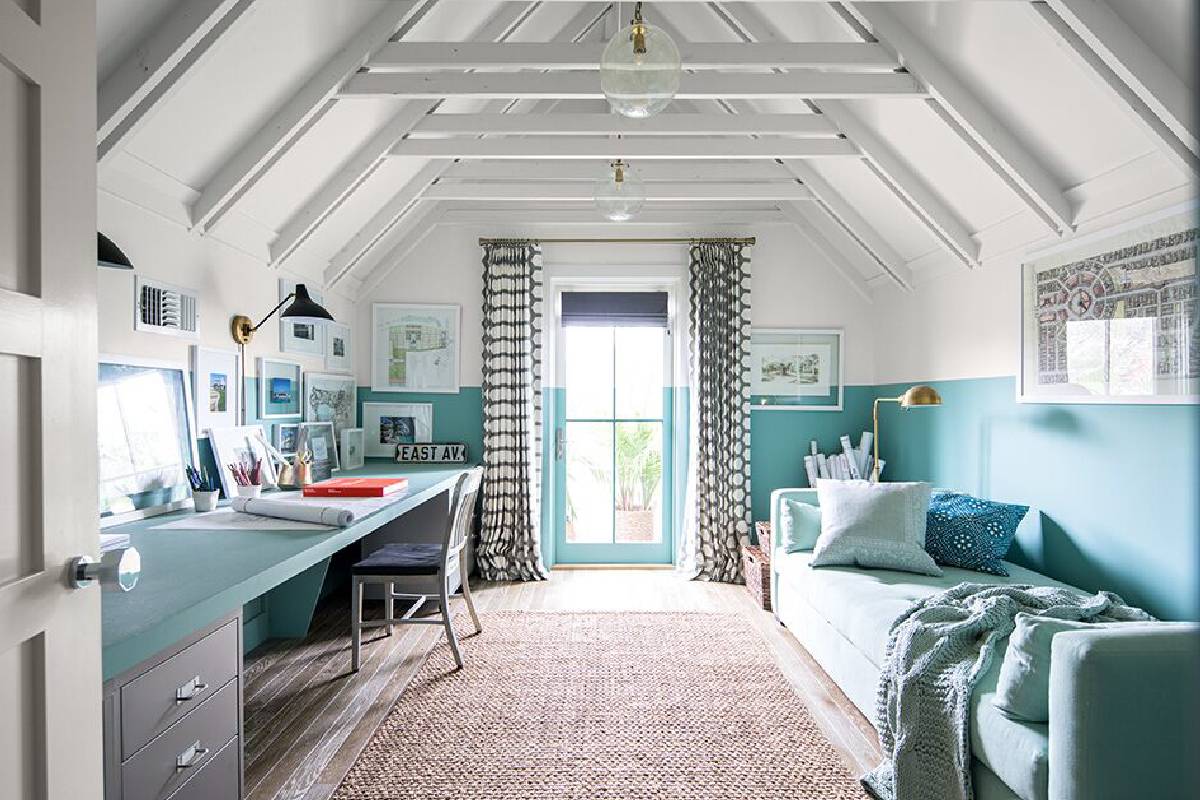 The southeast region of the United States is full of inspiration – from the art deco Miami coast to the metro areas like Nashville and Atlanta and the rustic beauty of the Appalachian Mountains. Defined by its deep, cultural history, the southeast offers a warm and welcoming palette that will feel natural in any room – especially if you love wood or stone elements in your home. Many of these colors feel like they belong together because they do come from the same source: Mother Nature. There are also plenty of opportunities to play with color as well – the light green with a yellow softness of Rainforest Dew 2146-50 would look great against rough-hewn cabinetry, or a smooth a brick hearth by painting it in a neutral like Pure White OC-64.
Southwest: Rustic and Pure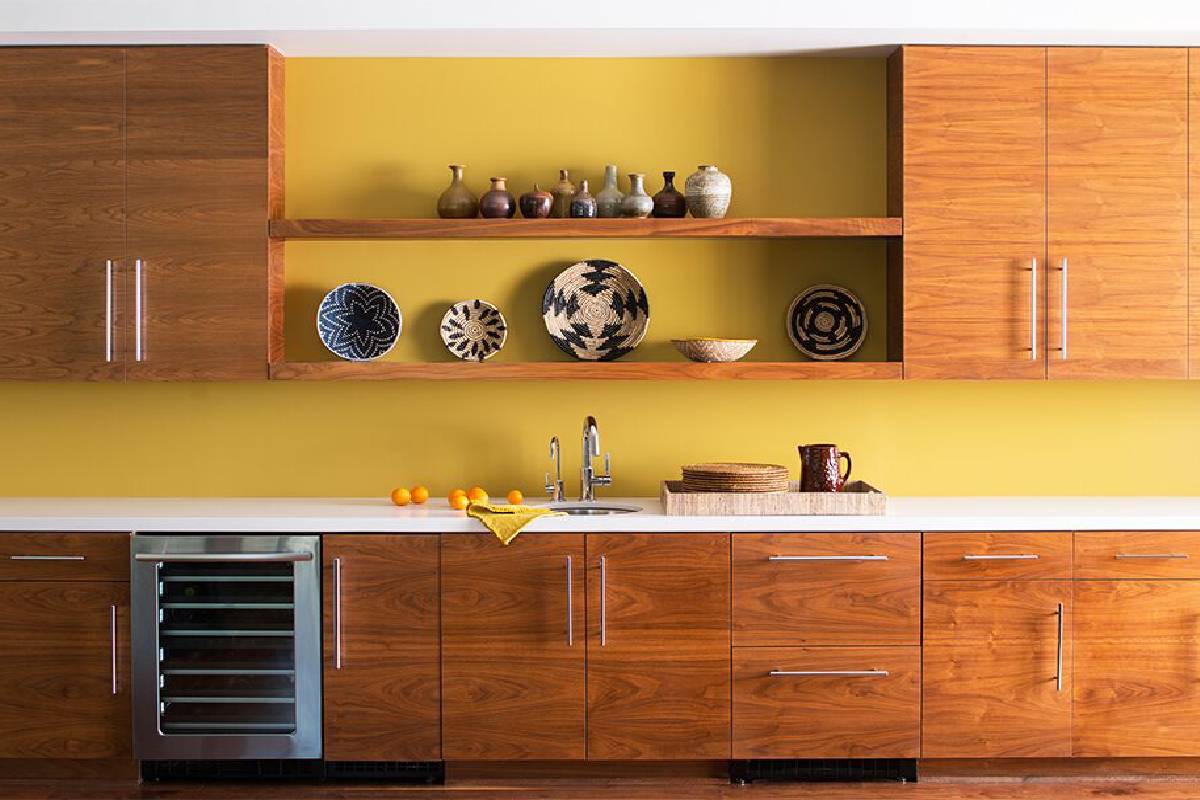 The Southwest is a region of North America that includes Arizona, Nevada, New Mexico, and Utah, from the mountains of Colorado to the southern tip of California. The southwest has a unique color palette made up of muted earth tones with warm undertones. This color palette uses natural inspiration from the sky, stone, and wood to create a colorway with rich textures that will make your home feel like an authentic part of nature. Earthy tones can be used to create a cozy environment that is both comfortable and inviting for guests as well as family members who live in the home. Accent a wall with our terra cotta red, Audubon Russet HC-51, or paint your exterior in sagey Louisburg Green HC-113, a pleasing medium-cool tone.
Rocky Mountains: Enriching and Serene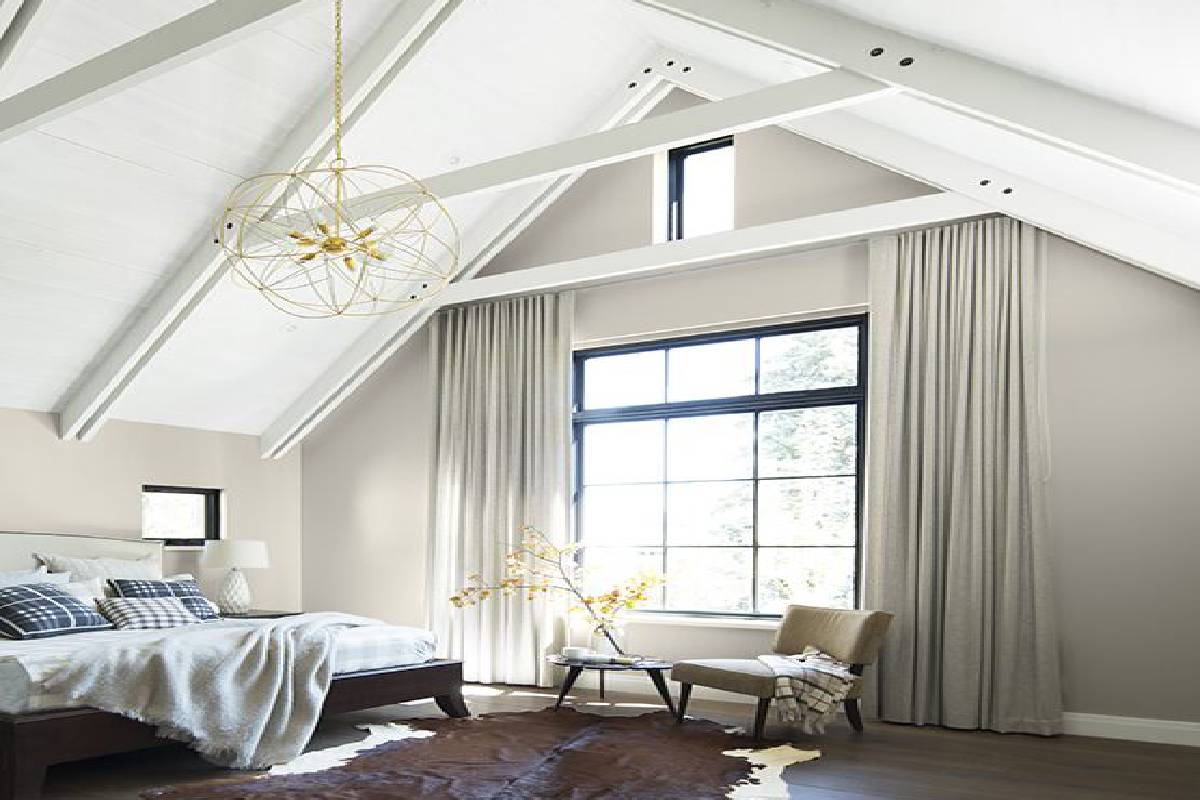 The Rocky Mountains offers a calming and serene color palette reminiscent of mountain vistas and sweeping landscapes, full of airy and glacial neutrals and deep natural tones. The Rocky Mountains are known for their organic beauty, so it's fitting that Benjamin Moore has captured their essence in this delightful collection. The colors invoke feelings of tranquility and calmness! You'll feel like you're outside when you paint your walls with Pale Oak OC-20 or Gull Wing Gray 2134-50 – and get an instant modern design upgrade with a bold, dark trim in Black Satin 2131-10.
Contact Us
Whether you're inspired by the colors of New Orleans or the California desert, from sea to shining sea, the folks at Benjamin Moore found opportunities for color across the map – perfect to incorporate into your home. If you have any questions, Janovic is home to the most knowledgeable home improvement experts in New York City. With multiple locations across NYC, we are just a few steps away! Visit one of our showrooms or take advantage of our color consultation services to discuss your project with our experts.