Business Hours
| | |
| --- | --- |
| Sunday | Closed |
| Mon - Fri | 7:00 am - 6:00 pm |
| Saturday | 8:00 pm - 4:00 pm |
Design Hours
| | |
| --- | --- |
| Sunday | Closed |
| Mon - Fri | 10:00 am - 6:00 pm |
| Saturday | 10:00 am - 4:00 pm |
Languages Spoken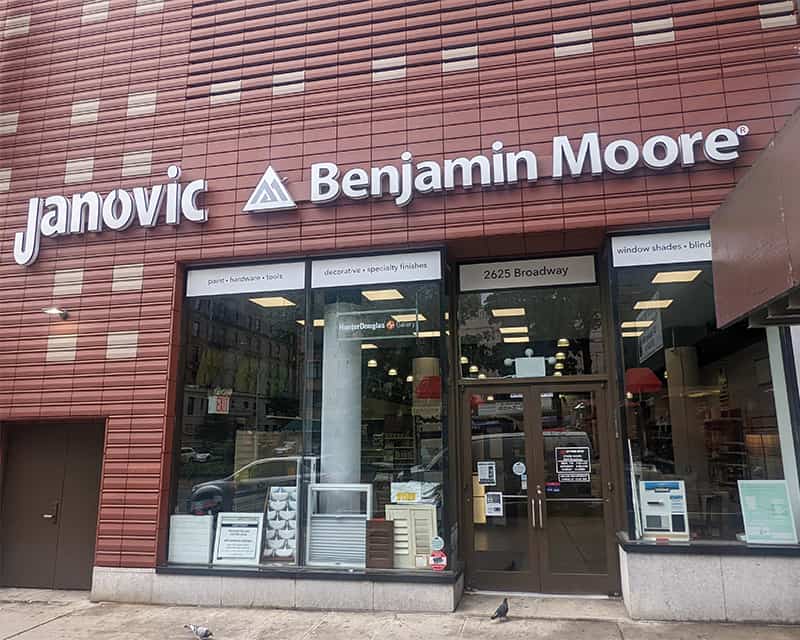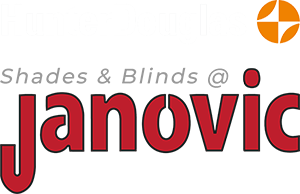 Window Treatment Services
Hunter Douglas Gallery Store
We've Moved!
We're now located to 2625 Broadway — just a few blocks away from our previous location!
Huge Paint Selection with Janovic Service in Uptown
At Janovic, we've built our reputation on the unparalleled selection and our Uptown West store is no exception. Featuring premium paint from Benjamin Moore, you will also find the premium tools and sundries to tackle any project. From specialty brushes to dust mitigation from Festool, you will find it all.
Bring Life to Your Room with Shades, Blinds, and Wallpaper
Visit our Uptown West Design Studio and you will find our designers on hand to inspire your next decorating project. Featuring window treatments from Hunter Douglas, we can weave together curtains and drapes as well as textures and wallpaper to complete any look. With Janovic, the only limit is your imagination!
Wallpaper, Without the Commitment!
Have you ever wanted to try a wallpaper look but were afraid to commit? We have the solution for you — Tempaper a fully removable and self-adhesive wallpaper. We have a huge in-stock selection, including samples, ready for you to try!
They help you as soon as you walk in
Friendly knowledgeable staff and good prices
This store is the best! The employees are super helpful and patient, I almost can't believe there's still service like this that exists. Keep it up, it's a pleasure to go to this local store. They have everything you need and can keep your paint colors on account for easy re-ordering. I only wish they sold reduced price oops paint at this location — I don't know where the paint that doesn't sell goes, but as an artist I'd be glad to take it off your hands ;) Thanks!
This place is the best. The guys who work here are so helpful, so friendly. Have placed several orders here over the years and service is always great. They turn things around fast, and always smooth process. Thank you!!
Sal is the nicest guy, super helpful with all our questions. Made everything super easy.

Paint was high quality and matched perfectly! Thank you Sal
Chase, Nate and Tommy are awesome! Very helpful and professional!!!
Had a great experience buying paint here thanks to Sal, who was helpful, knowledgeable and hilarious. Thank you so much, Sal!
I was under a very short deadline to buy the paint to use in my apartment. I was very nervous. The staff is fantastic but I was still having a great deal of difficulty picking the kind of paint appropriate for each room and determine the correct sheen for each. Along came Sal who saw my distress and offered to help. He was incredibly patient with me and he was very knowledgeable. I bought a huge amount of paint and I would not have bought it if Sal had not helped me.

The staff here is wonderful .

Thanks, Sal!!!!!
Great store; even better service! I stopped by this morning with my 11 year old son. While I was walking around getting what I needed, he went to "explore" and ended up chatting with the store employees. They were all super friendly & welcoming, answering his questions while at the same time, hustling to get orders ready for the contractors who were coming in (and greeting them by name). It made my son's day (and mine) - thank you Chase, Sal, Nick and James for being true professionals and even better people!