Business Hours
| | |
| --- | --- |
| Sunday | Closed |
| Mon - Fri | 7:00 am - 6:00 pm |
| Saturday | 8:00 am - 4:00 pm |
Design Hours
| | |
| --- | --- |
| Sunday | Closed |
| Mon - Fri | 10:00 am - 6:00 pm |
| Saturday | 10:00 am - 4:00 pm |
Languages Spoken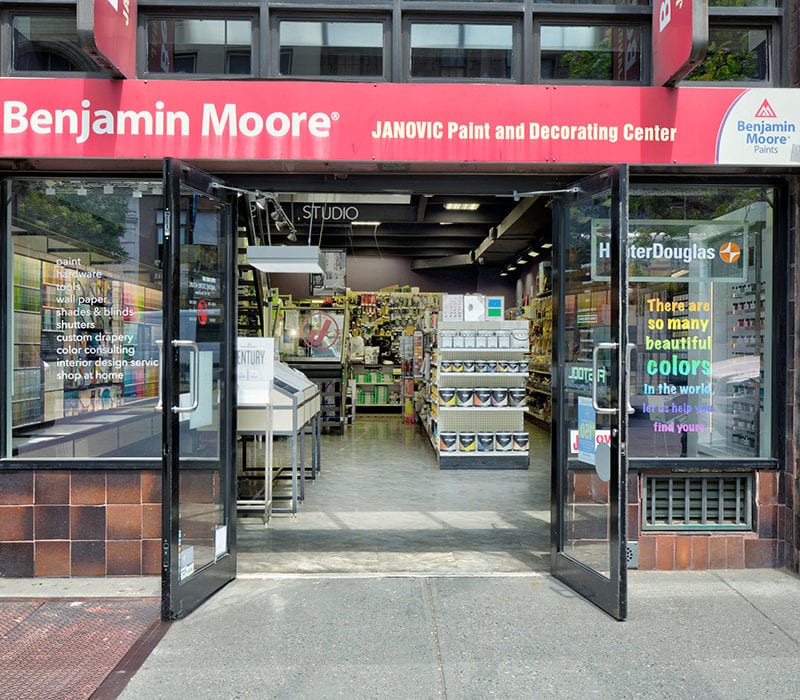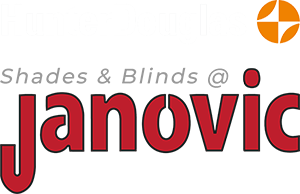 Window Treatment Services
A Historic UWS Location
After 85 years on the East Side, Janovic opened its second store at this location in 1973. The former Provident Loan Society building, you can still see the art deco ceiling and stained-glass skylights that speak to this store's history as part of NYC. Entering its fifth decade of providing Janovic's unique service to the Upper West Side, this location is convenient to contractors, homeowners, renters, and institutional customers alike.
Design Studio Mezzanine
Our entire upper level provides a lush design studio where you can meet with one of our designers and start the process of making your design dreams come true. You'll find a full selection of Hunter Douglas window treatments, shades, blinds, and shutters in all the finest fabrics and styles. Or peruse our many wallpaper and fabric books available for custom order to create a design for your space that is uniquely you. If you have mobility challenges, no worries! Our staff will meet you downstairs or in-home to make sure we meet your every need.
A Full-Service Paint Store
If you're a contracting pro and in need of supplies on the West Side, we're conveniently located and we stock it all. From premium Benjamin Moore paint to dust mitigation from Festool, to the finest specialized paint sundries, we have it all. Add in our expert Janovic team and we're certain you won't find a better experience anywhere else in NYC.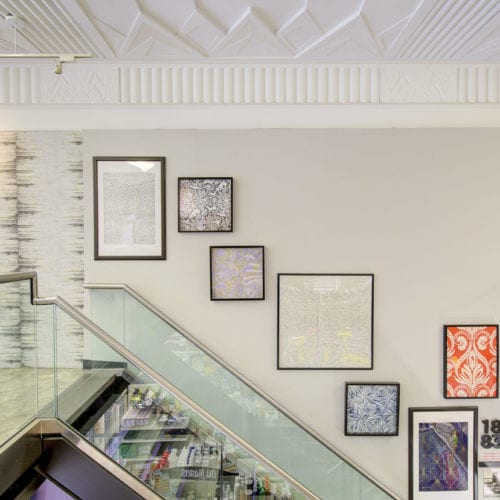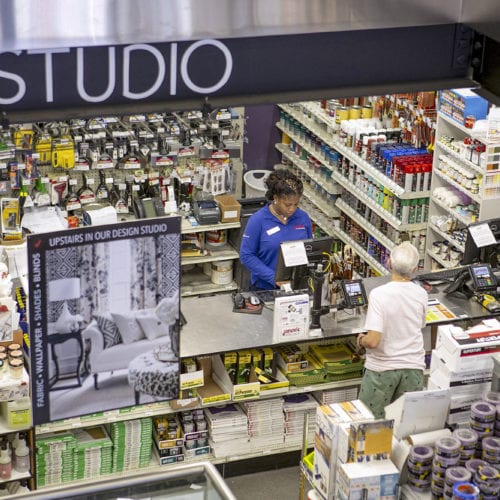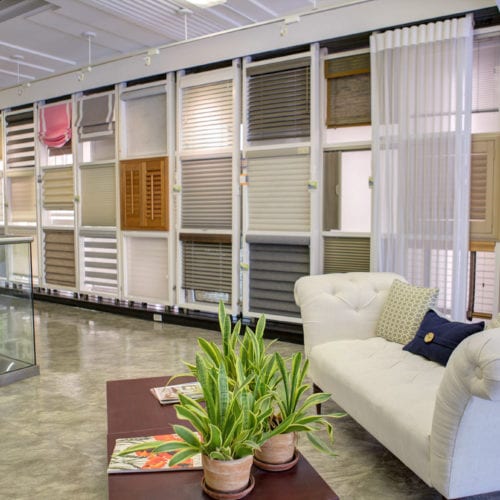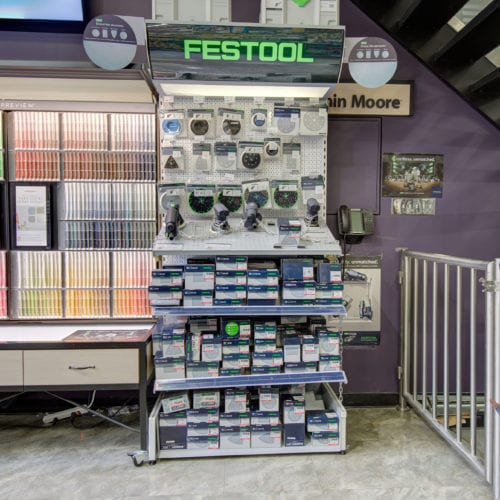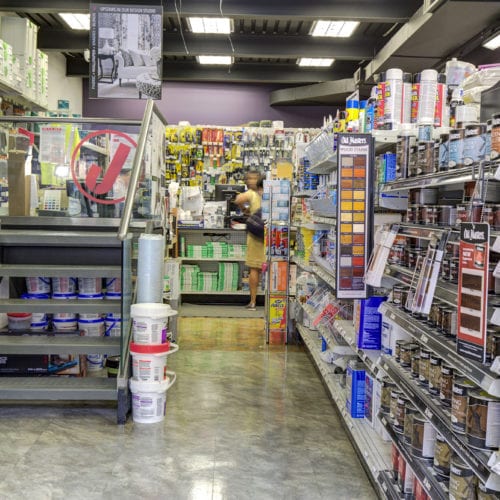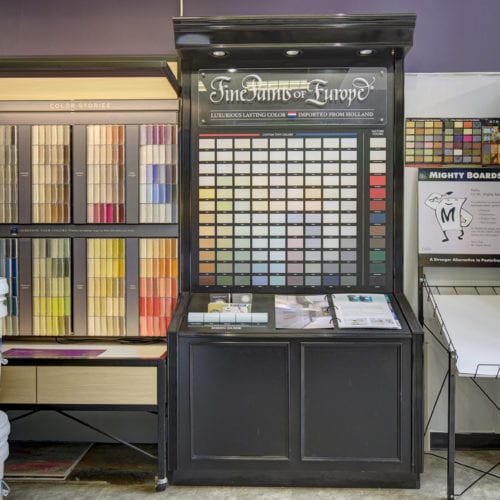 I'm no expert so I can use all the help I can get when I work on different projects. The staff here is always willing to help and expert in their recommendations.
I had the best (and more importantly, successful) visit to Janovic last month. I was in search of just the right shades of Benjamin Moore Teal to paint my bedroom and I was ready to buy the paint (because the painters were coming the next day).

Anywhoo, I walked in with all kinds of paint anxieties and left out with the best decision(s) I ever could've made and it was all because of Destiny.

Destiny was such an amazing associate (aka My new Color Guru) who was ever so kind as to actually take the time to listen to my ideas and answer my questions, and like a good therapist, she didn't tell me what to pick, she just provided enough guidance for me to figure it out on my own. And we had an awesome chat about the psychology of color. Good times!

May the power of paint compel you to find Destiny and let her help you find your bliss in any room of your home today! :)
Bought 1quart of BM Super White High Gloss to paint the insides of my kitchen cabinets, already white. After 3 coats, with drying between each, the finish was streaked, terrible coverage. I called, explained my situation and disappoint and the Mgr. Joe said he'd refund me the $29.99 if I'd bring the can with unused portion [about an inch missing] in. I did, and they did! Outstanding customer service. My only paint shop from here on.
Again CS painting and wallpaper installation send me here not spend some more. Great quality
Great place to redecorate your place. People are very helpful.
Janovic is just pleasant store with warm staff it's an expert paint store 🏬 color matching an so onn, I highly recommend Janovic for all your paint and decorating needs
Excellent customer service, all employees really try to help everyone , especially Joe who runs the store always on top of all orders , if it's not right he will make it right.....
Tammy was an amazing help! First time painters here and she made everything quick and simple. Very excited!!!
These guys are providing great customer service and prices for contractors, using them for the past 7 years. Great job!