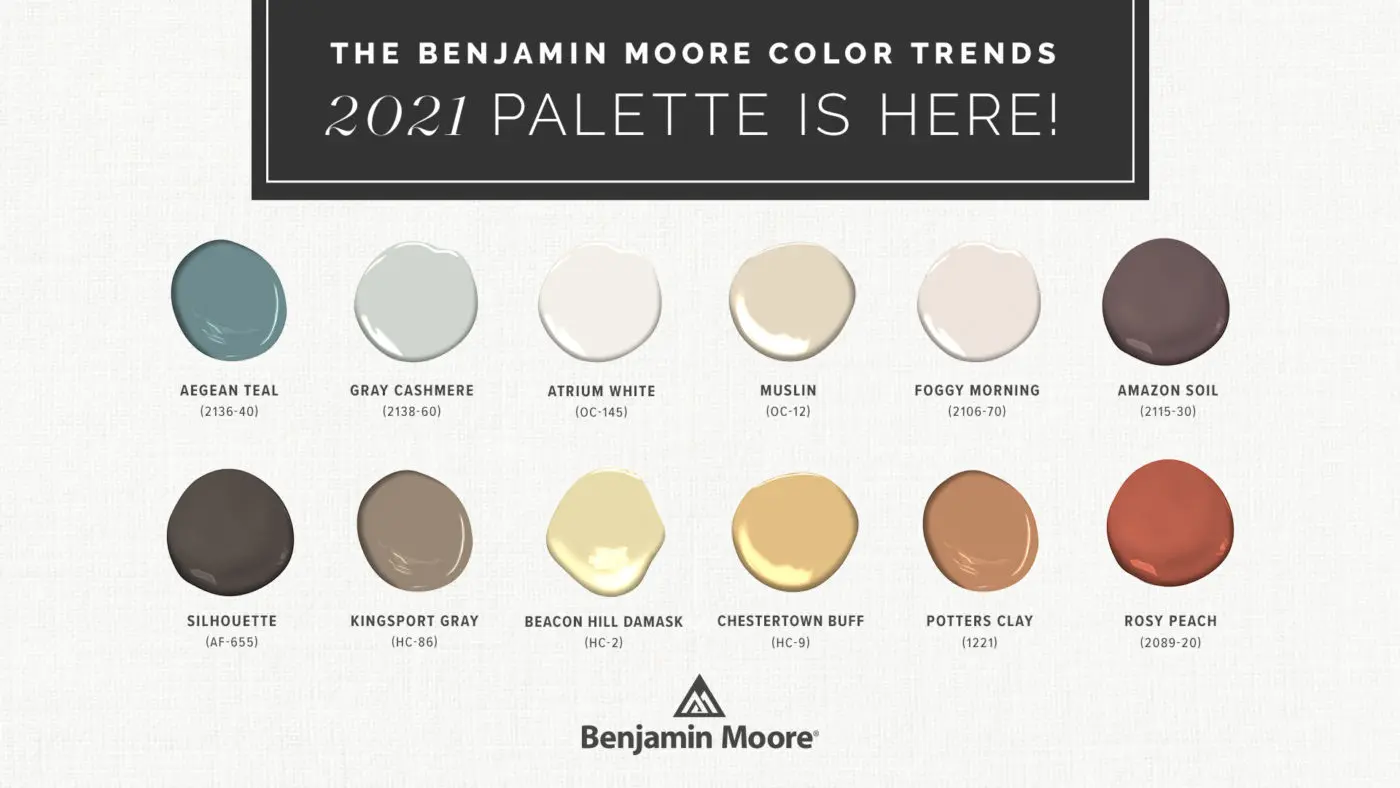 A Year for Laid Back Nudes & Bold Mediterranean Hues
This past year was eventful, to say the least. The global coronavirus pandemic brought millions of Americans back into their houses full-time, with lock-downs early in 2020 forcing many organizations to transition to work-from-home policies. As a result, we're spending a lot more time indoors with our partners, pets, and children – and home has taken on a whole new meaning.
This is why we're so excited to offer the recently-announced Benjamin Moore Color Trends 2021 palette to Janovic customers. This year's roundup brings warmth and natural harmony back into your most loved and lived-in spaces, with rich neutrals and sun-splashed hues reminiscent of Portugal's cobblestoned seaside villages. Off-yellow shades make a comeback, as well, bringing cheerfulness to bedrooms, kitchens, living rooms and office spaces.
This coming year, swap out your cold, industrial grays and sterile whites for sunbaked hues and inviting tones that breathe new life into your favorite interior and exterior features: Refresh your kitchen cabinetry in Amazon Soil 2115-30, repaint the front door in the blue-green Aegean Teal 2136-40, or create a cozy reading nook in Muslin OC-12. Whichever color from the color trends palette calls your name, you can pick it up at Janovic. Stop by one of our NYC locations or place an order online for same-day pickup.
Trending Paint Colors in 2021: Our Favorites
It may seem as though modern design has become synonymous with muted, minimalist grays, beiges, and whites, but many of the nation's top designers are now rebelling against that narrative. When home is the center of our daily lives, where our families' most memorable moments take place, shouldn't our home decor be just as vibrant and colorful as our own personalities?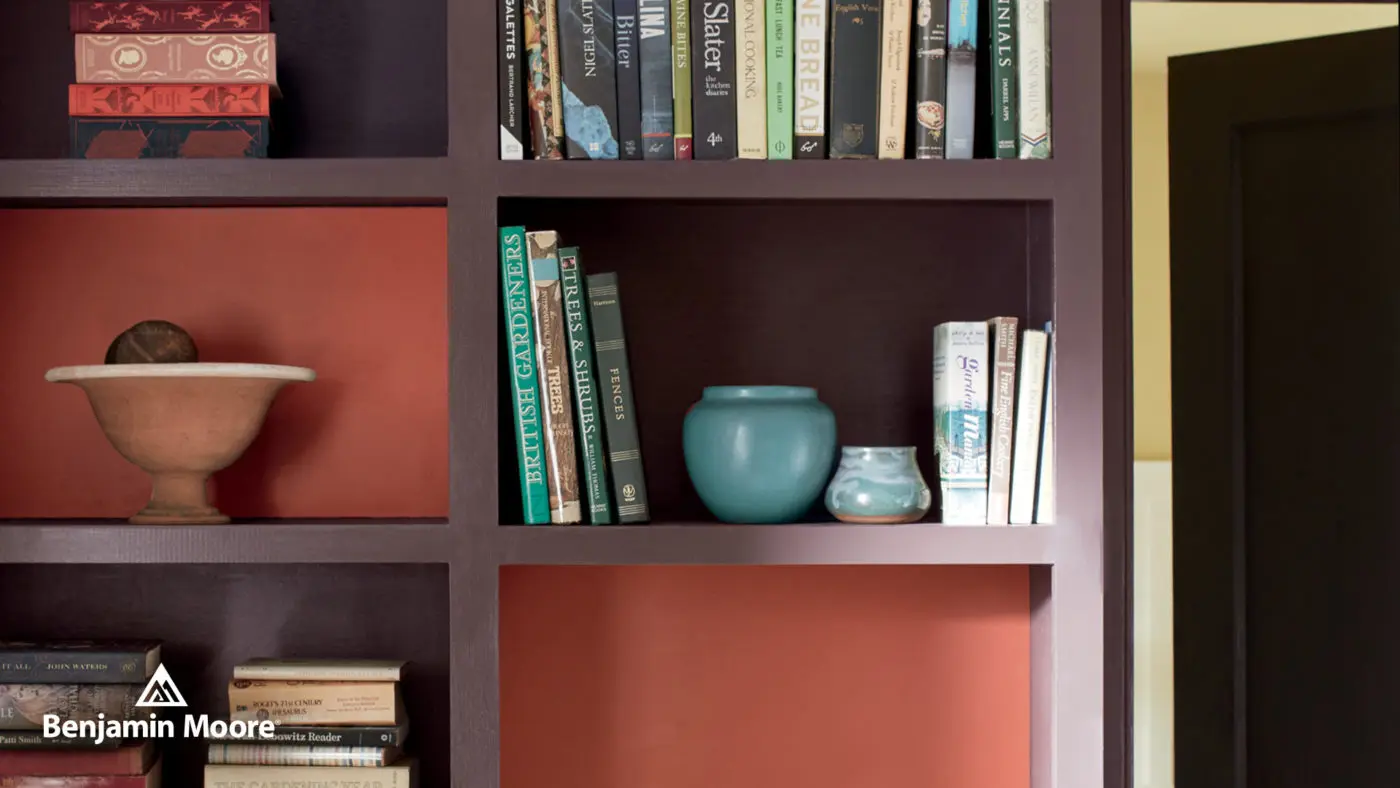 There's something stunning about a room that has just the right balance of bold, eclectic color and warm yet muted neutrals. It can bring your most cherished furniture and decor to life in a way that colder hues can't match. So, with that balance in mind, here are our top five picks (in no particular order) from the Benjamin Moore Color Trends 2021 collection:
Benjamin Moore Rosy Peach 2089-20: This shade is just on the redder side of coral, punchy and vibrant yet just soft enough not to be domineering. Pair it with a greenish charcoal gray or even a muddy purple hue for a striking first impression.
Benjamin Moore Foggy Morning 2106-70: Bring the nudes of Fashion Week into your home with this elegant, hint-of-pink, off-white shade. Pair it with violet, stone gray, or a dusty, vintage brown. It's a perfect backdrop for bold, multicolored artwork or bohemian decor.
Benjamin Moore Beacon Hill Damask HC-2: Cheery and decidedly French, this light yellow shade is equally at home in a kitchen, bathroom, bedroom, or living space. It splashes any space with sunlight, optimistic yet far from kitschy. Barely-there gray undertones give it just enough weight for a more formal setting.
Benjamin Moore Kingsport Gray HC-86: Slightly more brown than gray, this shade is our (unexpected) favorite warm neutral of the year. It may not look like much on the screen, but it does wonders for your walls – a much warmer, cozier alternative to standard medium gray that offers a casual elegance. It pairs beautifully with a wide range of lighter, brighter hues.
Benjamin Moore Aegean Teal 2136-40: This teal shade also happens to be the Benjamin Moore Color of the Year 2021, and we can see why. It imparts a sense of serenity that feels much like driving through the watercolor landscapes of the Mediterranean coastline. Let it speak for itself on a feature wall or pair it with a warm beige or deep charcoal gray.
How to Use Trending Interior Paint Colors in Your Home
Whether a DIY project or you are hiring a professional, the best way to incorporate trending paint colors into your interior design is to prioritize the architectural features or decor pieces that you want to highlight – and find a paint color that makes that feature pop.
Of course, you'll have to select your "project room" first (unless you're planning to repaint and redecorate your entire home). If you want to try a bold paint color, consider using it on a feature wall before committing to painting the entire room. This way, you'll be able to see how it works with the other design elements in the space.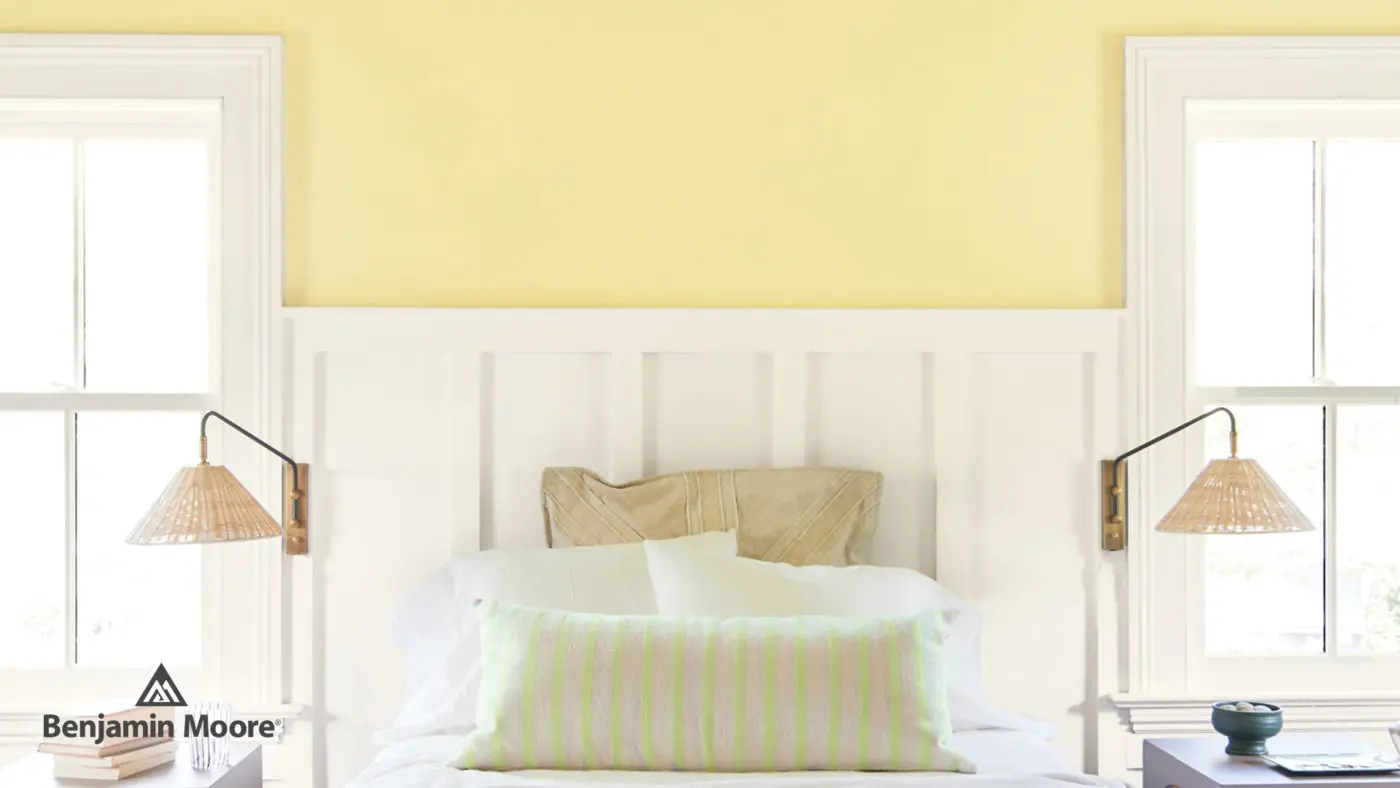 Remember to balance natural light, space, and openness against dark or bold hues. In other words, we wouldn't recommend painting a small, windowless bathroom in Benjamin Moore Silhouette AF-655: The end result would be dark and dreary, and the beautiful undertones of the color would be lost to the tightness of the space. Give deeper shades plenty of breathing room: high ceilings or skylights offer just enough balance.
If you want to incorporate a gorgeous, trending neutral color like Benjamin Moore Muslin OC-12, look for areas of your home that are already painted in neutrals – but that feel unnecessarily cold, dull, or bland. Swap out an icy light blue-gray, for example, with the softer off-white Muslin OC-12. Since you aren't drastically altering your overall palette, this update is low risk, high reward.
Another place that tends to lack color and can easily accommodate a new, on-trend shade? Your kitchen cabinets. Especially if your kitchen walls and backsplash are fairly neutral, there's no reason you can't introduce a bold eggplant, teal, or coral (like Benjamin Moore Rosy Peach 2089-20, mentioned above) on flat panel or Shaker cabinets. Just make sure the color is one you know you'll love long-term, since repainting cabinets is somewhat labor-intensive.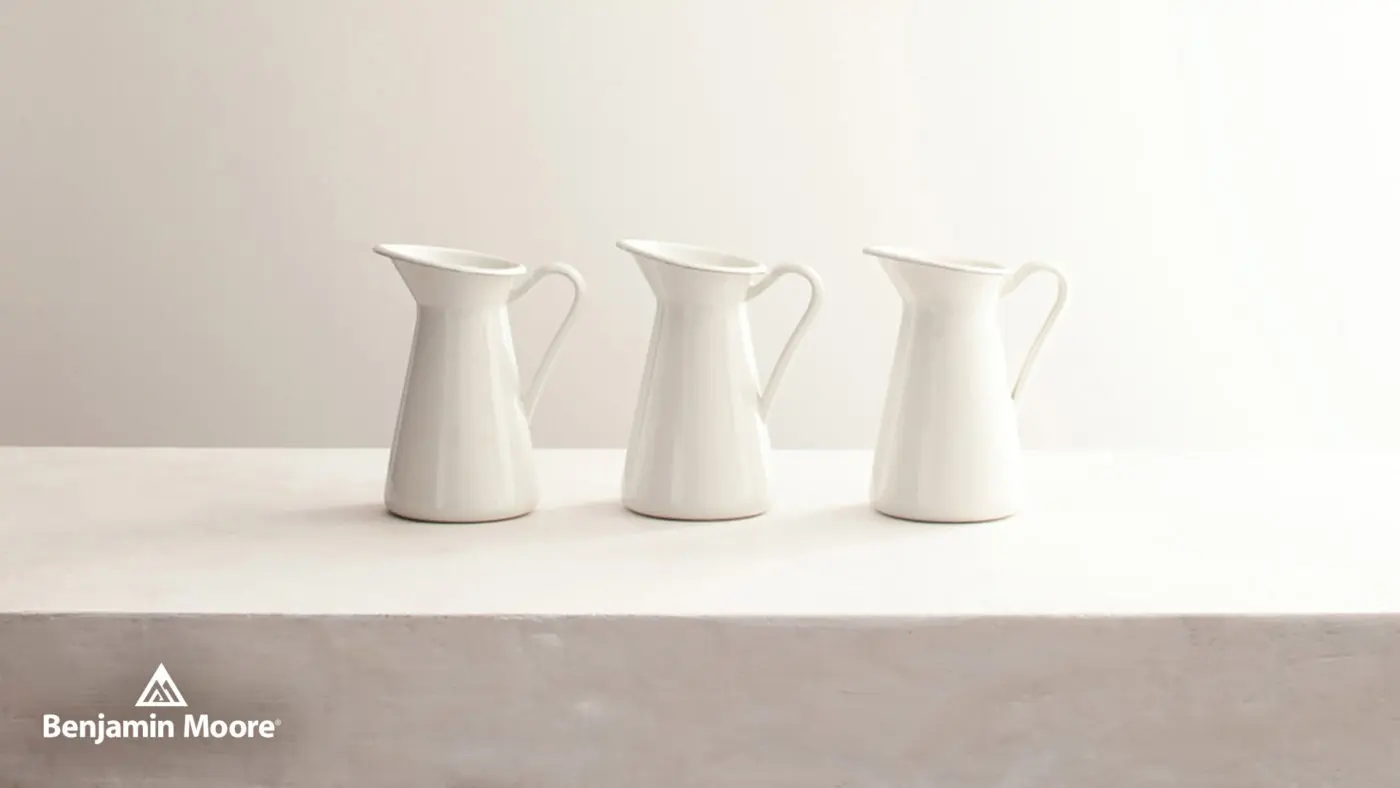 Find the Benjamin Moore Color Trends 2021 Palette at Janovic
Ready to give your home a facelift? Breathe new life into your interior decor (and exterior, if you so choose!) with a vibrant shade from the Benjamin Moore Color Trends 2021 palette. Paint color is, after all, the easiest and least expensive way to change up your design – and you can easily find a shade you love that still works with your existing furniture and artwork.
If you're torn between two colors or simply need advice on how to start your painting project, stop by your local New York City Janovic store and chat with one of our experts. We'll send you home with supplies, a plan, and a few samples to test out.
Don't forget to follow us on Instagram, Facebook, and Pinterest for more color trend inspiration. Make 2021 your home's best year with stunning color from Janovic and Benjamin Moore.