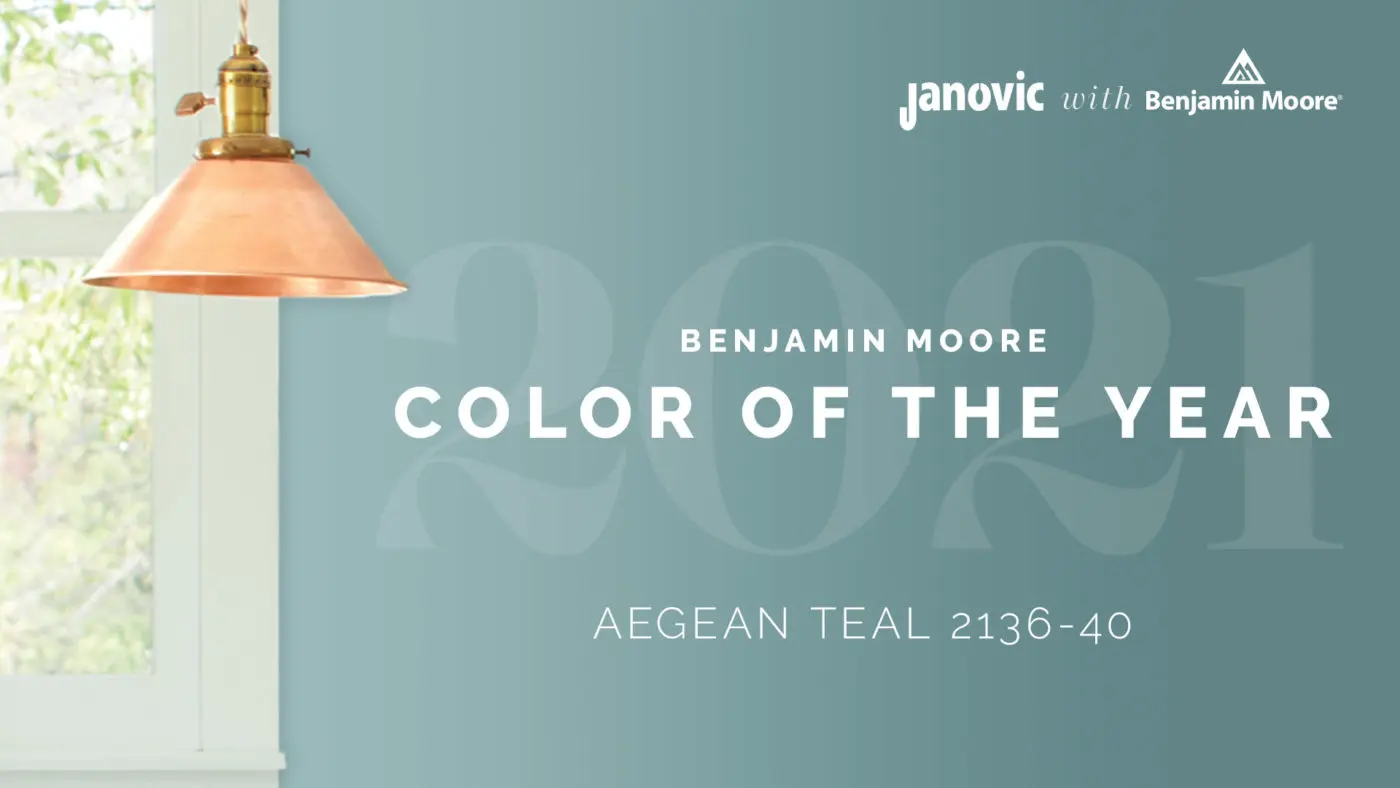 Teal is Back in Style! Here's How to Use It in Your Home
The love child of blue and green, teal has been on a wild roller-coaster ride of popularity over the past several decades. Its first claim to fame came along during the early 20th century when it made its way into the art deco movement: Teal splashes were featured alongside inlaid wood patterns and silvery accents. Then, it showed up in mid-century modern decor and, later, became a centerpiece of postmodernism.
By the 1980s, teal was everywhere: Miami Vice meets jewel-toned opulence seemed to be the inspiration behind many a celebrity's fashion choices and interior design. But the color was overused and over-marketed, and a garish take on what should be a naturally (i.e. derived from nature) stunning hue began to turn people off. By the 1990s, that teal was over. Even Crayola voted the color out of its crayon collection in 2001.
Now, however, there's a new teal on the rise – and this one isn't the ugly manifestation of over-chlorinated swimming pools you may have in the back of your mind. It's softer, greener, grayer, and invokes a sense of natural harmony. It's a colorful yet inviting hybrid, conjuring up images of serene Mediterranean coastline and, simultaneously, of lavish, Gatsby-esque extravagance. And it just so happens to be the Benjamin Moore Color of the Year 2021: Aegean Teal 2136-40.
Whether or not you were already a member of the teal fan club, this new take on the shade offers the versatility to dress up practically any room or feature in your home making it a homeowner's dream come true. Here's how to use Aegean Teal to refresh your space and create a calm, restorative oasis.
Juxtapose Aegean Teal Against Gold or Copper Accents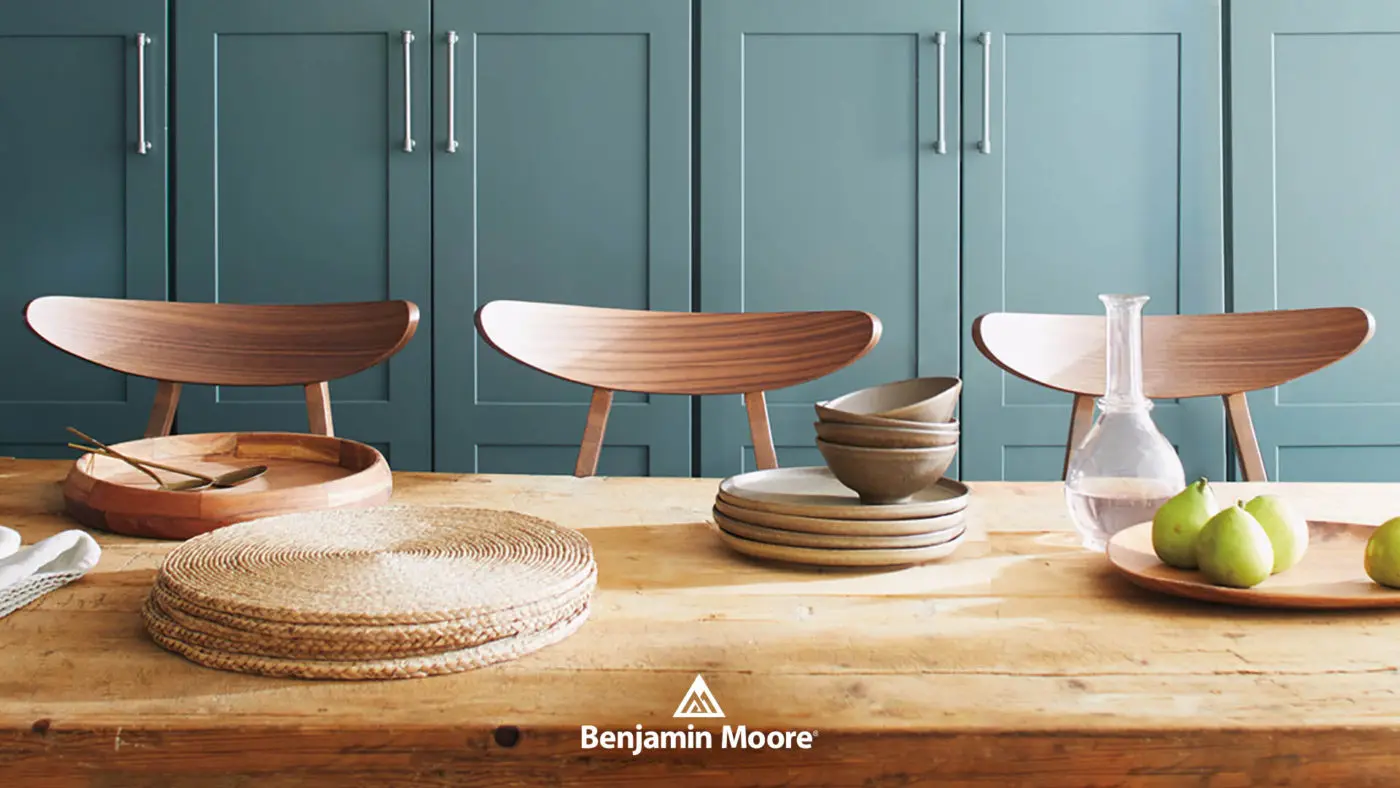 Ask almost any designer how they like to use teal, and they'll tell you it's best when featured alongside gold or copper accents. From faucets to drawer pulls to light fixtures, gold and copper are having their moment, too – especially in kitchens and bathrooms. If you already have these metals in your home, you're set: Use Agean Teal on everything or apply it to a single feature wall for a subtler statement in any living space.
If you're fully sold on Aegean Teal but you're torn between gold, copper, or rose gold accents for your redecoration project, remember that each metal has a slightly different connotation. The best choice will be the one that goes with your overall design aesthetic.
Gold is the most traditional and tends to be associated with luxury and high fashion. Copper, on the other hand, looks a bit more vintage. Rose gold and copper are similar in appearance – but the former has orange undertones while the latter has pink undertones. Also, keep in mind that rose gold is perhaps the least traditional of the three metals.
Pair Aegean Teal 2136-40 With Classic Mediterranean Hues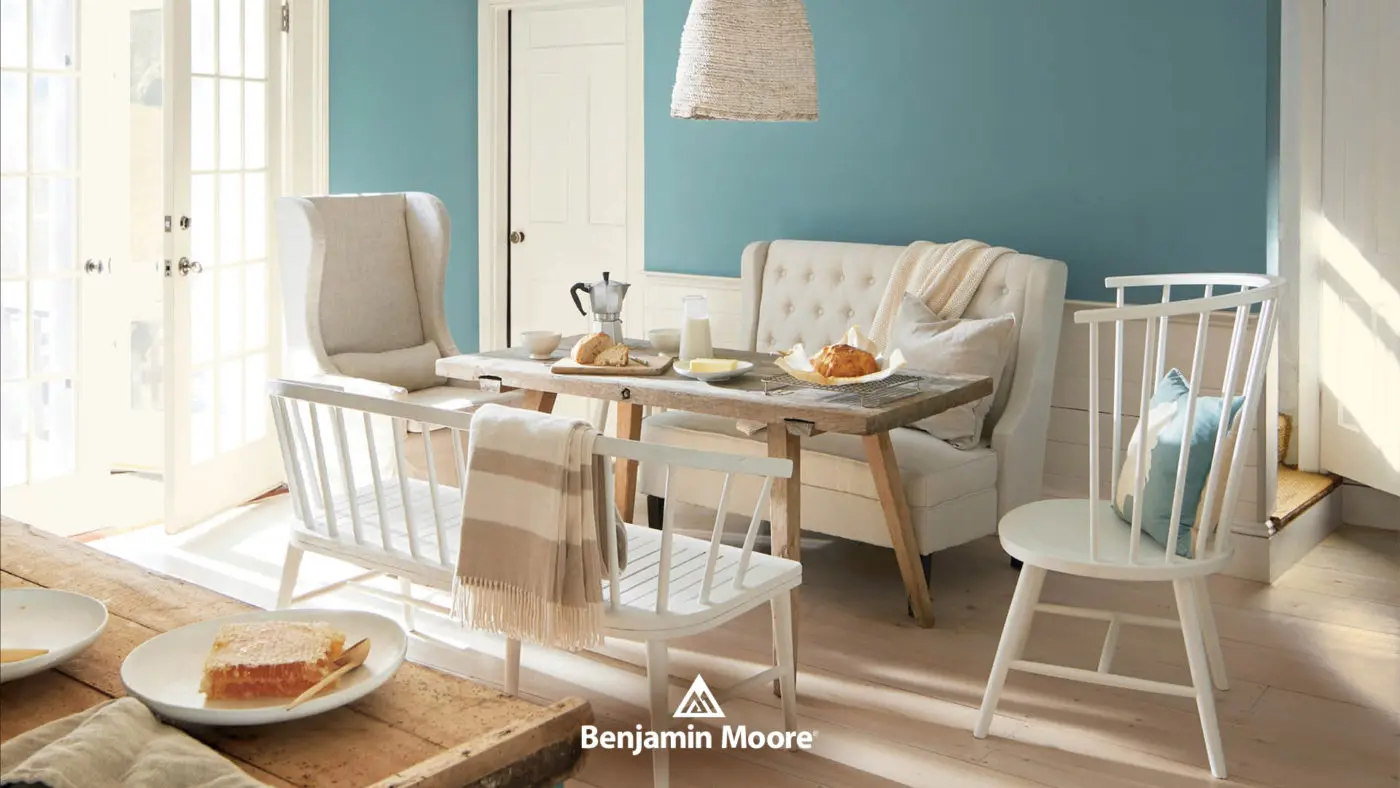 Mediterranean colors are classically inspired by the sea and the sky – including deep blues, teals, and sunset shades of orange that offer comforting, sunbaked hues into our life. They also tend to include warm, rich terracotta hues, bright yellow, and lavender. Pull from this color palette when choosing secondary paint colors or furniture, artwork, and decor to go along with your Aegean Teal walls.
Some of our Mediterranean favorites from Benjamin Moore include Potters Clay 1221 (part of the Color Trends 2021 collection which we'll cover in a future blog), Amulet AF-365, Majestic Mauve 2115-60, and Hidden Sapphire CSP-690.
These colors all exist harmoniously in nature, which is why we're so drawn to them when they're displayed alongside one another indoors. Just make sure not to overdo it: Use plenty of neutral off-white to allow your choice pops of color to sing through.
Use Aegean Teal to Emphasize Natural Wood Features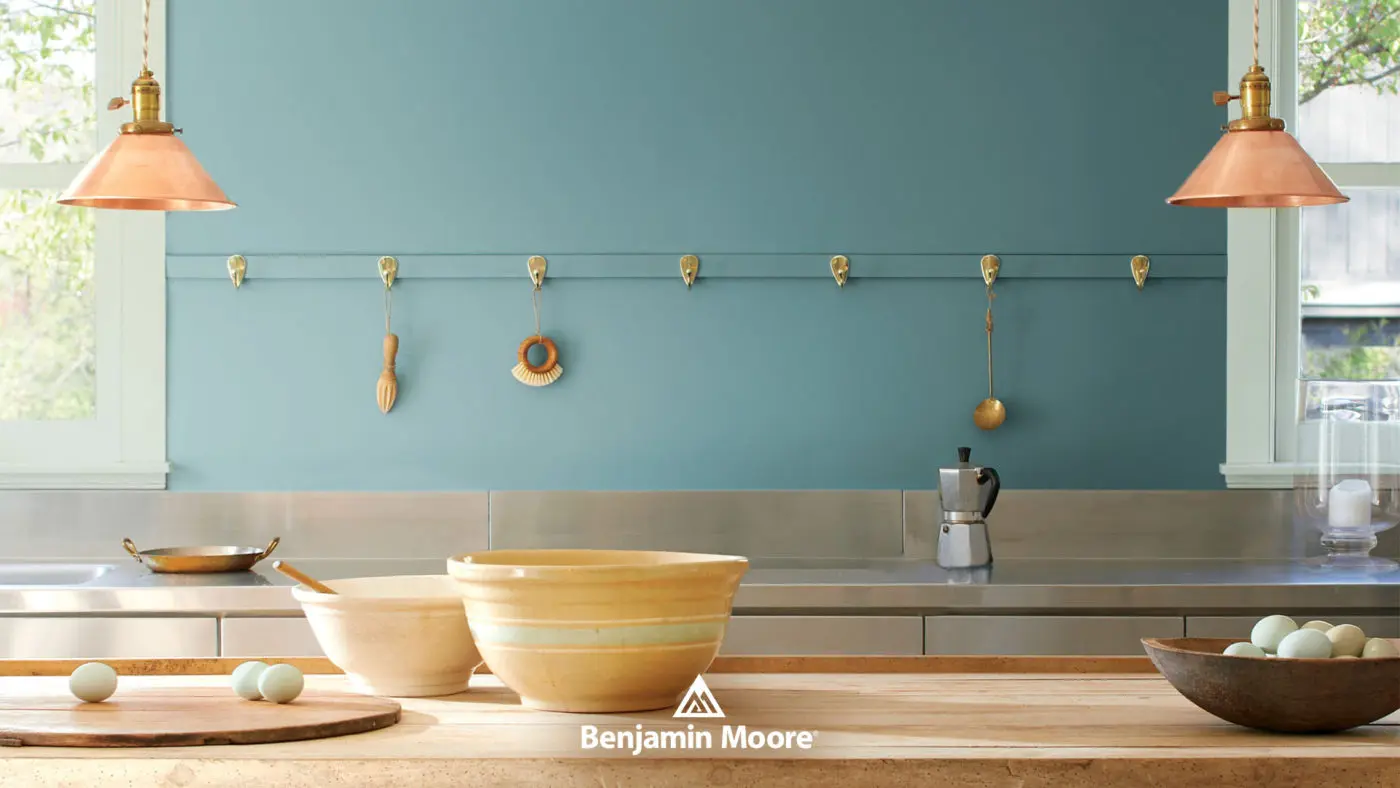 Teal and wood go hand in hand – and if you were thinking that only applies to light oak, pine, and birchwood, think again. Aegean Teal makes walnut and mahogany shine, too. So if you have a space in your home with lots of wood features (like a kitchen with a butcher block countertop or an office with a vintage mango wood desk), give teal walls some extra consideration.
The blue-green-gray balance in Aegean Teal sets off the warm, honey or caramel tones in wood flooring and furniture, helping them stand out as focal points in the room. Unlike many other bold paint colors, this teal doesn't overpower these natural elements. Plus, it can even help to unify multiple different kinds of wood that exist in the same room – a challenging task for even the most experienced decorators.
Whether you want to show off your living room's exposed ceiling beams or give new life to your antique dining room table (bonus points for art deco furniture), Aegean Teal could be an excellent match.
Shop Benjamin Moore Color of the Year 2021 at Janovic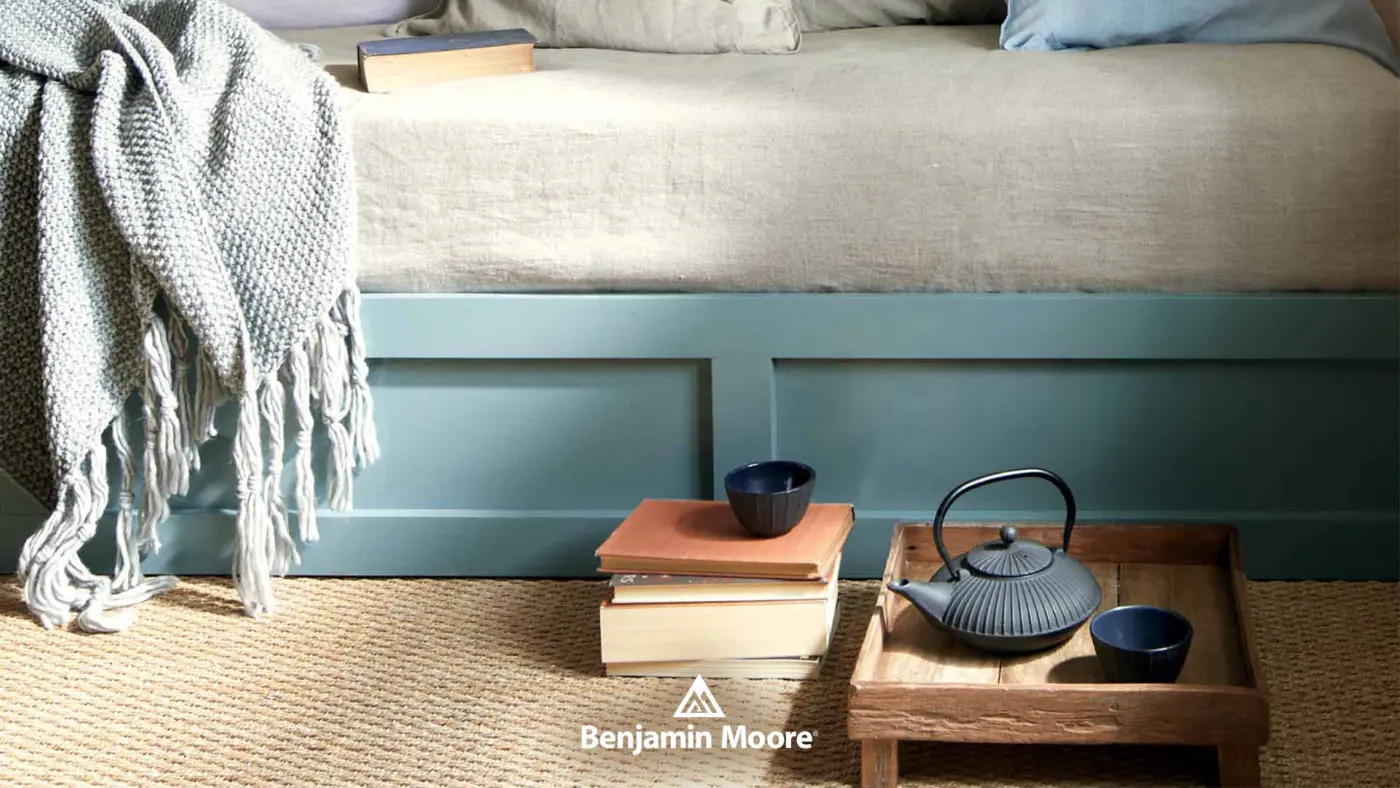 Order online or stop by one of our NYC locations to pick up Aegean Teal and all the supplies you need to repaint your favorite spaces in this striking, sea-inspired hue. Don't forget to follow us on Facebook, Instagram, and Pinterest for more trending color inspiration. We can't wait to see how you use the Benjamin Moore Color of the Year 2021!