2022 was an incredible year for interior design and paint trends, but now it's time to welcome a new year full of color and exciting trends. For those still unsure about their New Year's resolutions, consider adding a home refresh to your list in 2023! This coming year's trending paint colors will breathe new life into your home.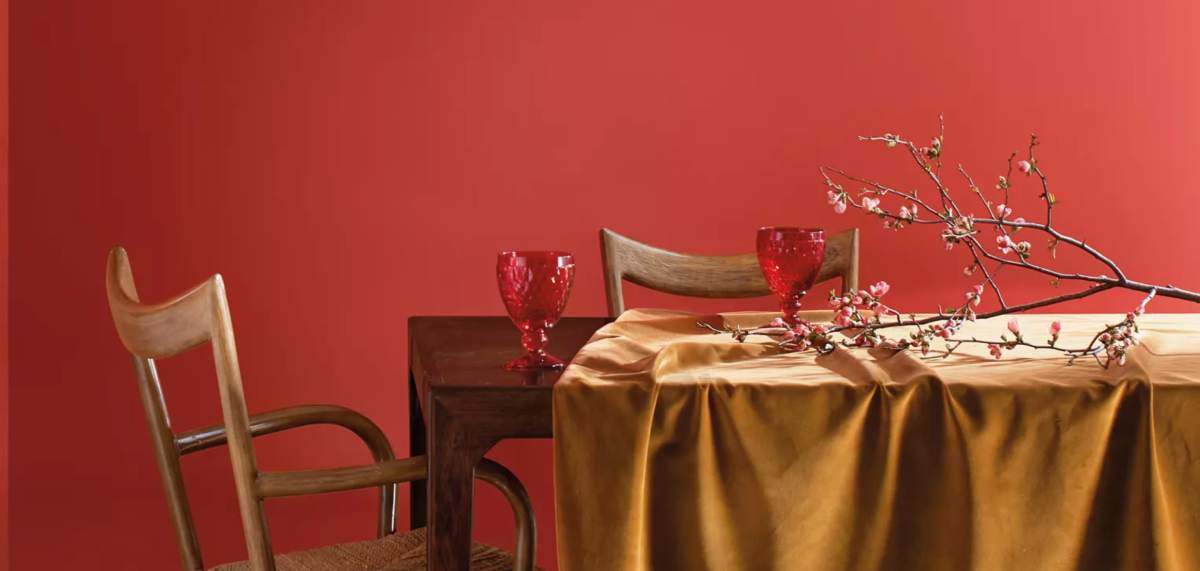 Benjamin Moore Color & Interior Design Trends
Benjamin Moore is the leading color authority in interior design. Each year, their carefully curated color palette inspires many trends that will be popular during the year. Benjamin Moore Color Trends 2023 Palette features accent shades spanning from an almost black to a deep royal blue to a soft, feminine pink.
But the main event and true star of the show is Benjamin Moore's Color of the Year 2023, Raspberry Blush, a vibrant coral hue that is sure to liven any part of your house. With playful red undertones, Raspberry Blush embodies the most prominent interior design trend of 2023: embracing individuality. Homeowners will find themselves letting go of muted neutrals in favor of bright shades that proudly display everything that makes them unique.
Showcasing your personality through home design will be one of the most prominent color interior design trends in 2023. Indulge in a rich, cozy shade, or keep things bright with a hue that pops, like Benjamin Moore's 2023 Color of the Year Raspberry Blush.
Accent Ceilings for Taller Ceilings
We first saw this trend coming to life near the end of 2022. This trend is still on the up and up and will likely stay through 2023. You can opt for a bold accent color or for a more traditional take on this trend; opt for a creamy beige or soft gray in the same shade as your walls to give the appearance of tall ceilings.
The days of plain white everything are ending, allowing saturated hues to take over in the new year. Deep, almost-black shades like Benjamin Moore's Wenge add a sophisticated and comforting touch to rooms like the living room, bedroom, or study.
In 2023, we can expect to see tones like dark browns, vibrant golds, moody blues, and other rich colors that, in recent years, may have felt too bold. If black feels too big of a jump from your current color palette, consider black alternatives like deep purple and gray tones; They are less stark than black but still carry the same unexpected sophistication. Pair these adventurous shades with wallpaper accents or halogen or incandescent light bulbs to keep your space from feeling somber.
Trending Paint Colors in New York City
Janovic is the color authority for New York City. Our design experts are waiting to help you make over your home for the new year. Visit one of our New York City showrooms to get started on your next home renovation project. Book a complimentary, in-home consultation and let Janovic help you achieve your interior design goals in 2023.