New York City is an iconic landscape full of recognizable landmarks and notable color stories everywhere one goes. For those in a long-lasting love affair with the city that never sleeps, sometimes living in the city isn't enough – you need to bring it home with you. That's why these are a few of our favorite Benjamin Moore shades inspired by everything we love about NYC.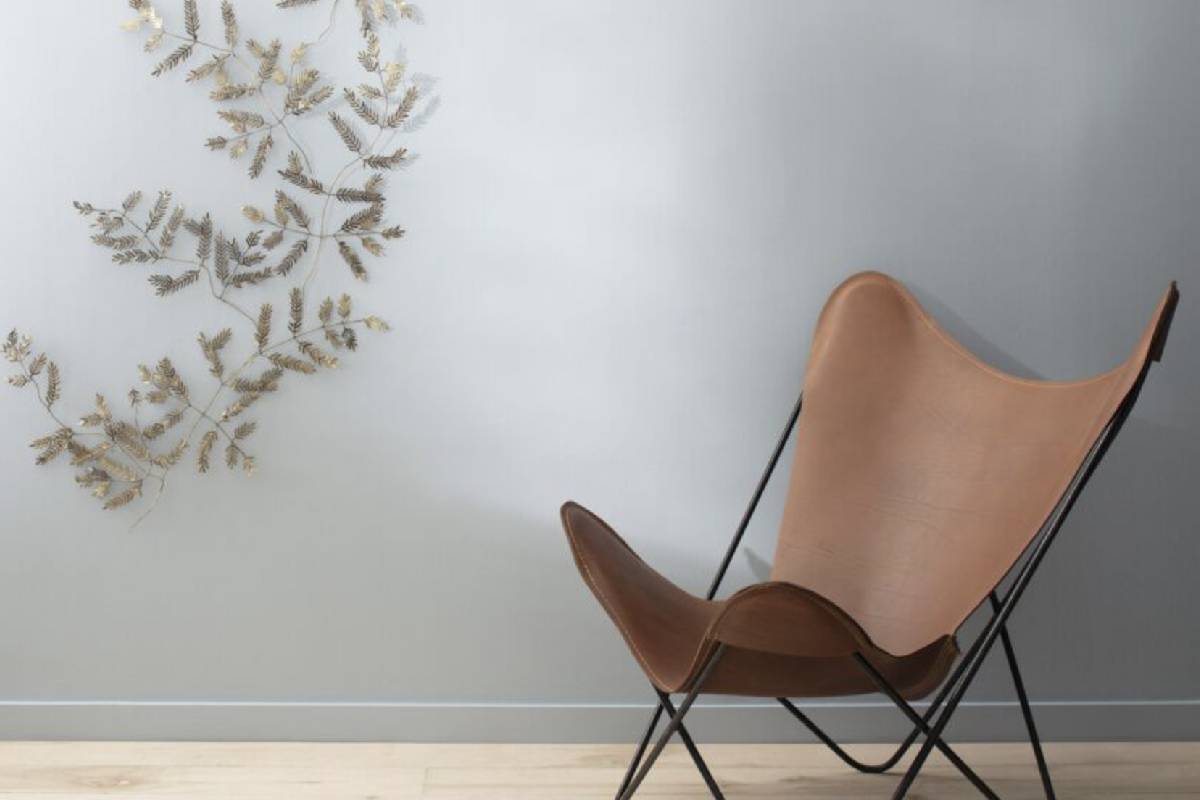 The High Line is a railroad-turned-park spanning the West Side of Manhattan. Locals and visitors alike cherish this locally funded urban escape. A peaceful, green oasis suspended above the bustling city, the High Line is the perfect place to escape the hustle of life in the city and spend the day among nature.
Filled with greenery, the High Line is home to hundreds of flowers, trees, and grasses. When winter makes way for spring, New York City residents find themselves drawn to spend sunny days lounging on one of the High Line's many sun decks. Celebrate this unique natural space with Benjamin Moore's Early Spring Green, a fresh shade of pale green that will inspire you to spend the day above the city.
It's no secret that New Yorkers have immense pride in their city, boldly demonstrated through the endless murals and street art spread throughout Manhattan and Brooklyn. A few famous artists even started as NYC street artists: Keith Haring's first public work was displayed on the Bowery Wall.
In a landscape that sometimes feels very gray, street art introduces architectural color to reflect a city already bursting with personality. Whether you're an artist or new to painting, bright paint colors make it easy to emulate the joy of street art in your own home. Paint your own mural or stick to an accent wall to make your New York City apartment colorful! Not sure where to start? Take inspiration from the Benjamin Moore 2023 Color Trends palette.
There's a reason so many holiday movies are set in the Big Apple. From touristy attractions, like the Rockefeller Christmas tree and the festive window displays along Fifth Avenue, to things only locals can appreciate, like the feeling of watching the snow fall from your apartment window, New York City in the wintertime is pure magic (especially if you don't think about the commute).
Capture the spellbinding feelings of the city in winter with First Snowfall by Benjamin Moore, a soft light gray. This shade captures the imagery of industrial skyscrapers and monuments dusted in a light layer of snow. Amplify the cozy winter atmosphere with warm blankets and pine-scented candles to make your home into a snow globe escape.
Janovic is the color authority for New York City. Our design experts are waiting to help you make over your home for the new year. Visit one of our New York City showrooms to get started on your next home renovation project. Book a complimentary, in-home consultation and let Janovic help you achieve your interior design goals in 2023.