Did you know that you could save on the energy bills in an apartment just by changing out your window treatments? Many residents are surprised that up to one-third of their heating and cooling energy is lost through windows and doors. This means you can reduce your energy bill by 30% by insulating your home with the right window treatments!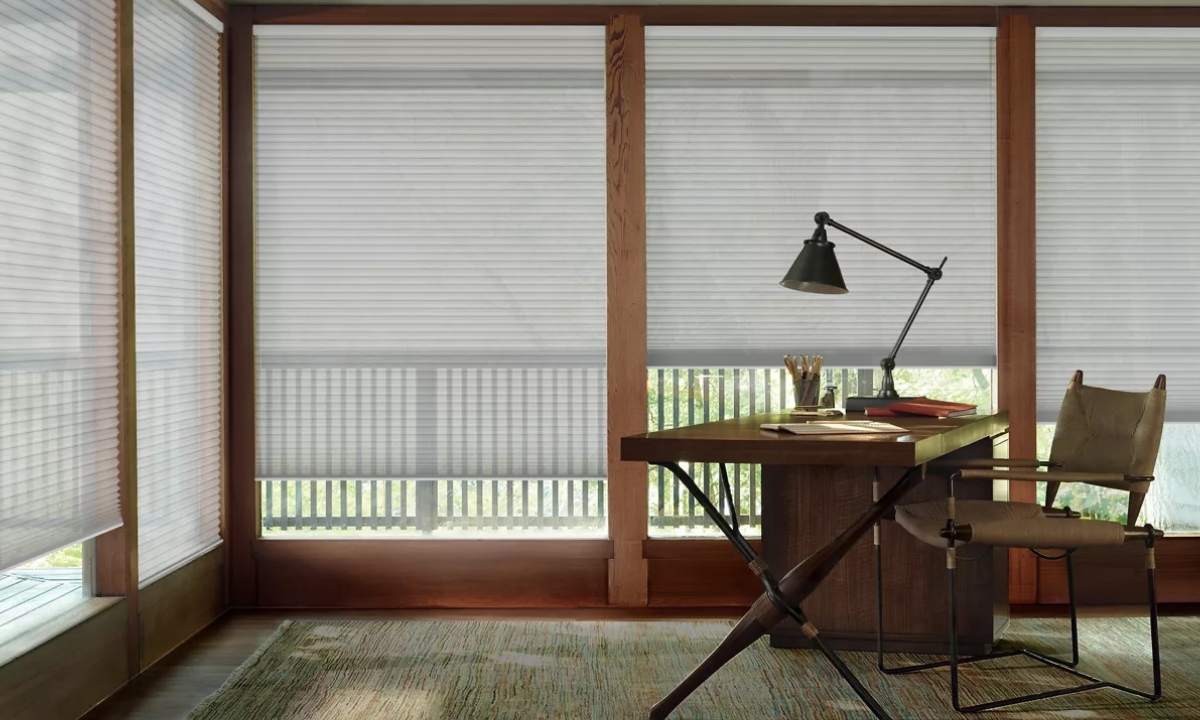 Windows and Doors: The Weak Points
Because windows and doors aren't as thoroughly insulated as your walls, they are a weak point in your home's protection against the elements. On a hot summer day, your home's cool air can leak out through gaps in your windows while hot and humid air enters. This will make your air conditioner work overtime to cool hot air constantly. Stopping the issue at the source is the best way to save on your energy bill and help your a/c last longer!
We all want a sunny home, but direct sunlight can also increase your energy costs by heating the interior of your home. Even in the most well-insulated homes and apartments, sunlight will warm your home, floors, and furniture more than you'd like them to be. Installing the proper window treatments allows you to shade your home from the hot sun and protect your belongings from fading or discoloring from its harmful UV rays.
Cellular Shades for Energy Savings
By far, cellular or honeycomb shades are the number one recommendation for window coverings that can help you save on your energy bill. These unique shades are specifically engineered to block unwanted air from passing through vulnerable areas of your home, like windows and doors.
Cellular shades get their name from their honeycomb-shaped pockets structurally designed to create air gaps that prevent air from passing through; Cellular shades reap incredible energy-saving benefits. Each slat features a hollow center that stops expensive air flow in its tracks.
For even more protection on especially vulnerable windows and doors, like those found in older homes, try dual cellular shades from our Duette® Architella® collection. Instead of one cell, dual cellular shades feature a unique honeycomb-within-a-honeycomb design to provide even more insulation. After all, two is always better than one when it comes to protecting your home!
In addition to functionality, cellular shades are also stylish. Find a shade in your preferred finish, whether that's white, tan, gray, or a bold hue. With countless color options, you are sure to find a style that complements your existing decor! You won't need to sacrifice on style to save on your energy bill.
Duette® Honeycomb Blinds are incredibly lightweight and easy to manipulate, which makes them the ideal choice for specialty and uniquely sized windows. Skylights and oddly shaped windows are no match for a custom set of cellular shades! The design experts at Janovic can custom-fit shades for even the trickiest spaces.
Energy Savings at Janovic
Stop letting your hard-earned money go out the window. Consult one of our specialists to see for yourself how to save on the energy bill in your apartment! Janovic is your locally owned and operated source for all the supplies you need to tackle any home project including Benjamin Moore paint! Visit one of our many showrooms across New York City to browse Hunter Douglas window treatments or sign up for your free shop at home consultation. Contact us today to schedule your visit!