It may be the end of summer, but it's not too late to redecorate using a light summer color palette! Bring the city's summer electricity inside by picking a light and bright Benjamin Moore paint color for your next project.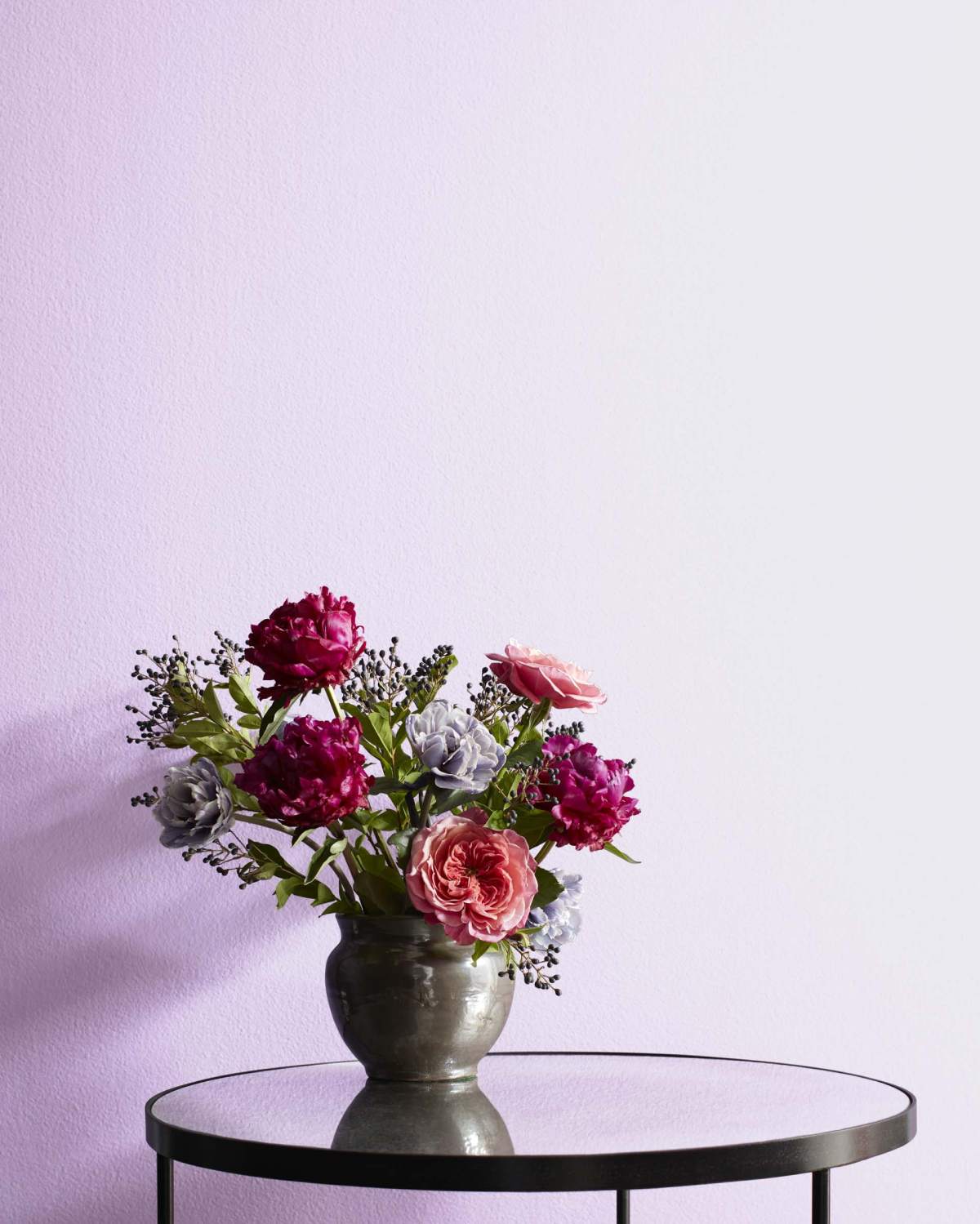 When considering a light color palette, you may immediately think about shades of white and beige. Neutrals like these are gorgeous and airy and can make a significant impact in the right space. Bright shades reflect sunlight, making a room feel more open than it is.
But going for white or beige paint is not your only shot at a summery space; The truth is that light shades can apply to every color family! Opting for pastels or creamy colors doesn't limit you to white, beige, and gray. Explore the softest hues of pink, blue, green, and yellow to breathe life into your home while maintaining a summer-friendly color palette!
Light Summer Color Palette for Every Style
No matter your interior design style, there is a light summer color palette for you! Light hues aren't just reserved for the boho, traditional, and minimal interiors that may immediately come to mind. Janovic has the perfect Benjamin Moore pastel paint for you, no matter what your vision is!
Mid-Century Modern: Opt for a pink shade to inject some lighthearted playfulness into your design. Touch of Pink by Benjamin Moore is the barely-there shade that will keep the summer heat outdoors!
Traditional: Traditional interior design does not need to be boring, and Benjamin Moore's creamy Dove proves just that.
Minimalist: Every minimalist knows the value of the perfect white shade. Stark white can be a bit too clinical. Opt for Whitewater Bay from Benjamin Moore for a more welcoming white.
Maximalist: Violet is one of the top shades of the year, and it's the perfect choice for everyone that believes more is more! Benjamin Moore's Misty Lilac is the fun color you need to keep it cool for the summer.
Boho: While violet may be one of the top shades of the year, only sage green got the coveted spot of Benjamin Moore Color of the Year 2022. Choose the nominal shade October Mist for a cozy hue or opt for North Shore for a lighter take on the biggest color trend of the year!
Using Color All Around the House
Go big or go home… or anywhere in between when it comes to introducing color into your space. Get creative with your new shades and experiment with different techniques! Try one of the following:
Accent wall: Likely the most common approach to infusing a space with fun colors, painting an accent wall is an excellent way to make a statement without making the commitment.
Full room: If you're ready to take the full plunge, jump right into your new refreshing summer shade by transforming an entire room.
Furniture: This one's for all the DIY-ers out there. Your new Benjamin Moore summer shade makes the perfect tool for refinishing a piece of furniture. Painting furniture is a great one-day project – an ideal way to spend a summer day!
Refreshing Summer Colors at Janovic
We love the New York City, NY community, and we are proud to serve you at any of our multiple locations across the city. Janovic is your locally owned and operated source for all the supplies you need to tackle any home project including Hunter Douglas window treatments! Visit a showroom to browse Benjamin Moore paints and supplies and join us in a color consultation to find the right paint color for your home. Contact us today to schedule your color consultation!