New York City is a locale synonymous with luxury. We have some of the world's finest restaurants, fashion, architecture, and interior design. Incorporating gold into your interior instantly enhances a space's sophistication and aesthetic appeal. Using gold accents to create a high-end look is something any New Yorker can do to add effortless elegance to their living area.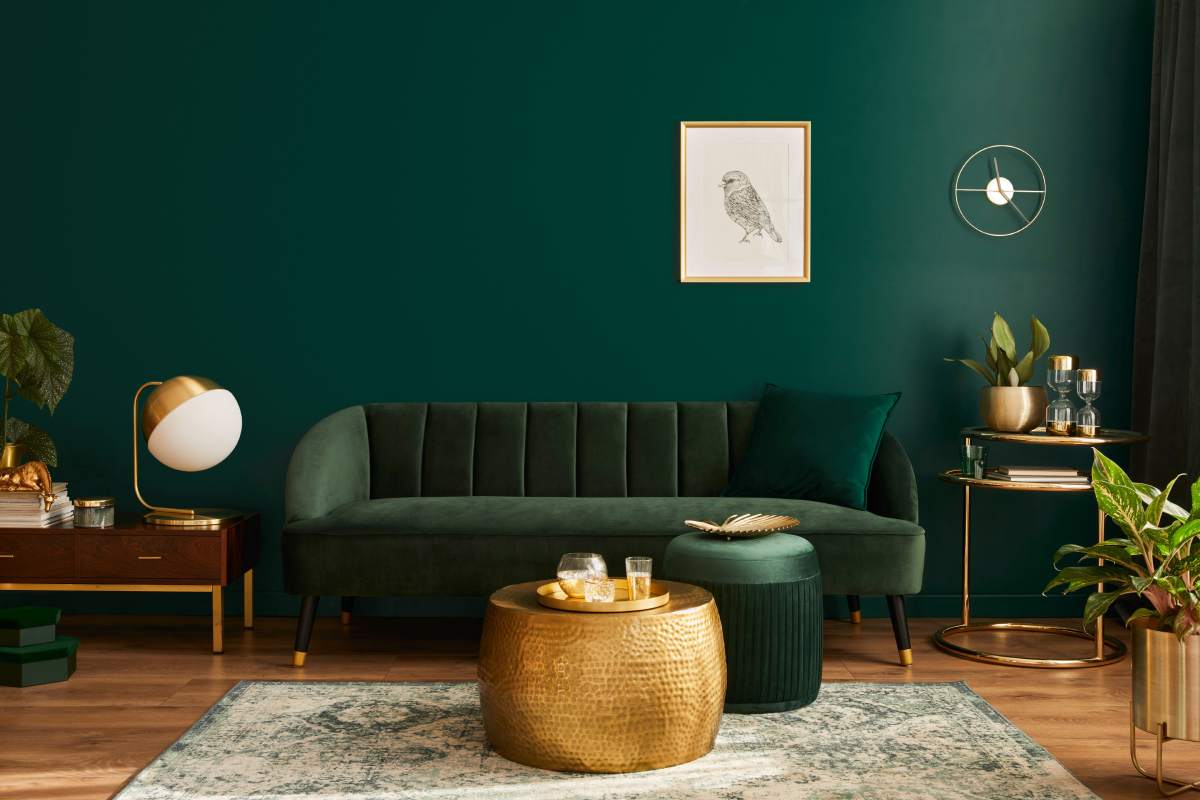 2023 has seen a renewed love of art deco's rich colors, bold patterns, and decadent feel. Gold is a defining feature of the art deco style and isn't meant to be subtle. Incorporate gold patterned wallpaper, crown molding, and gold mirrors into your interior design for an unforgettable art deco look. Gold is a beautiful color to reflect light, so gold accents can help brighten darker rooms or enhance the natural light in rooms with many windows. If you want to create an art deco-inspired look in your NYC apartment, add gold accents wherever possible. You can never have enough gold for a maximalist style like art deco.
You don't need to go full maximalist to enjoy the beauty of gold. Windows are natural focal points in a room, making them an excellent spot to use gold accents. Since windows already draw much attention, you only need a small amount of gold to make an impact. Gold sheer curtains create stunning contrast when paired with black hardware. A darker gold hue is better suited to drapery, especially in rooms where you want to create a darker, moodier feel. If gold curtains aren't your thing, consider gold curtain rods, especially if you have large windows. Coordinate your gold curtain rods with gold cabinet and dresser hardware, mirrors, and lighting to assemble a cohesive home design.
One of the many reasons our culture romanticizes hotel stays is their luxurious feel: decadent accents, white linens, and a bed you don't have to make yourself. Recreate this extravagance with crisp white bedding, a plush area rug, and touches of gold on drawer pulls and handles. Metallic gold paint makes creating gold accents easy, and no one will ever know whether you created or purchased them. For stunning gold accents on a budget, use metallic gold paint on old hardware, picture frames, side tables, and other metal items in your NYC apartment.
Gold lighting fixtures remove all the guesswork of adding gold accents to a space. Much like windows naturally draw attention, light works the same way when the sun rises and sets. Gold reflects light to create a bright or glowing space. Pair a gold chandelier or pendant lights with warm bulbs for an exceptionally high-end look with minimal effort. Gold table and floor lamps are other options that are easier to install and move around if you update your decor.
Gold Accents with Janovic
We are proud to be part of the NYC community and enjoy making it a more beautiful place to work and live. New York City exudes glam unmatched by other cities, and Janovic can help make your apartment the envy of the building. Visit one of our many locations across New York City, or schedule a free consultation to shop from home. Contact us today to get started.