December 21st marks the official start of the winter season, even though it feels like the cold weather months have long since taken hold of New York City. If you're part of the many homeowners who enjoy curating their home decor to reflect the season, here are three ways to capture the winter spirit in your city apartment or home in 2023!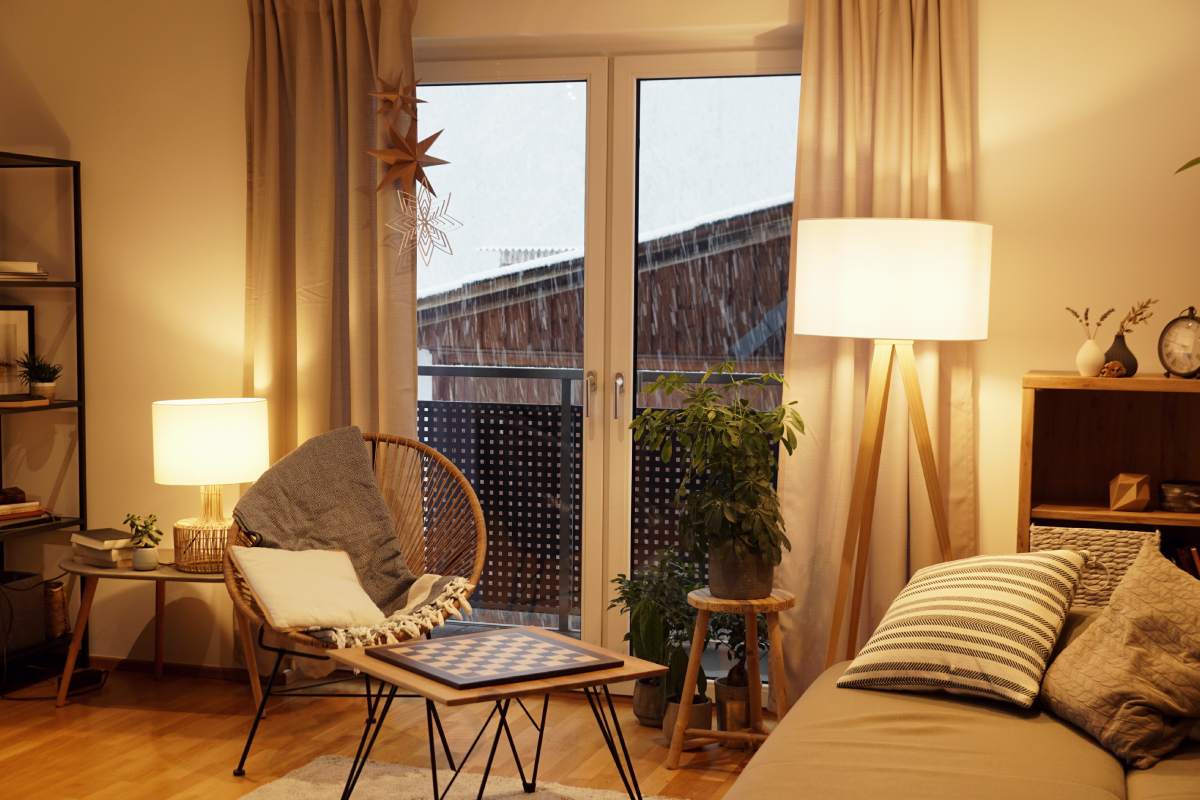 Winter Decor After the Holidays
Winter decor is often synonymous with holiday decor. This is all well and good throughout November and December when the holiday spirit is in full swing. But when January rolls around and it's time to take down your Christmas tree or menorah, you can still enjoy seasonal decor without screaming "'tis the season" with these ideas from our team at Janovic.
Minimalist White Curtains
The cold weather is reminiscent of simple days – imagine relaxing with a cup of cocoa or spending weekends at the rustic ski lodge. Carry this stripped-down style into your space by keeping your decor and home accents simple. Simple does not have to be boring, however. By capturing the natural beauty of your room, you can maintain visual interest while emulating the magic of wintertime.
Utilize crisp white accents, like white curtains and drapery, to imbue your home with simplistic comfort. Light and bright window treatments capture the sparkling winter sunlight while adding cozy texture to your space. White linen curtains capture the essence of a snowy day without bringing the freezing temperatures inside.
Scandinavian countries like Norway, Denmark, and Sweden are perhaps the most iconic winter destinations known for their timeless, cozy winter aesthetics. What is it about Scandinavian decor that goes so well with winter?
This design style relies heavily on simple, clean lines and bright, airy spaces. Natural elements, like light natural wood tones and floors, help keep Scandinavian decor familiar and comfortable. Pair these elements with traditionally cozy accents, like Fair Isle patterns, chunky knits, and faux fur textures, to create an authentic Scandinavian winter wonderland.
While some holiday decor, like reindeer figurines and glittering ornaments, loudly announce that you have yet to put your December decorations away, others are a bit more evergreen. Simpler decor pieces can be kept out past the new year as cozy winter home accents.
When selecting which holiday items to display past December, focus on natural elements. Simple pine garlands and snow-topped trees are more reminiscent of glistening snowy forests than they are of the North Pole. Put away your Christmas tree, but feel free to incorporate birch, holly, and pine in other areas of your home. Find decor items that capture the feelings of the winter season rather than the literal symbols.
Create a Winter Look in New York City
To create seasonal looks throughout the year, reach out to the New York City design experts at Janovic. With locations across NYC, we are right around the corner! Visit one of our showrooms or book a free in-home consultation to outfit your home with Hunter Douglas window treatments, Benjamin Moore paints, and more!