Living in the Big Apple means you're no stranger to big style. Fresh paint and custom window treatments are two of the best ways to stay ahead of interior design trends in New York City. Not ready for a huge project? Add bold window treatment colors to your NYC apartment to increase its style without invasive renovations. Make a statement with these trending three window treatment colors.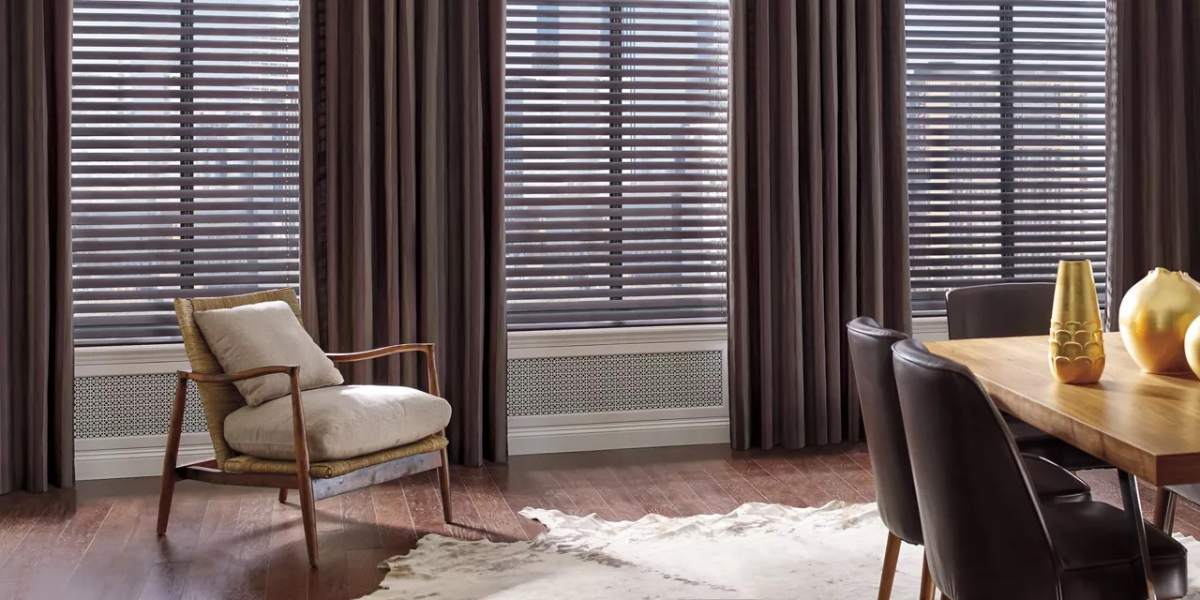 You don't need gothic interior design to enjoy the dramatic presence of black curtains. Black curtains may seem bold, and they are, but they can also be an excellent way to ground large, open-concept spaces without overwhelming their surroundings. If you want to create trendy contrast to neutral and colorful rooms, black window treatments are a stunning choice. If solid black fabric is a touch too bold for your home, consider toning down the color with a pattern.
Blue may be the color most often associated with calming, peaceful settings, but don't let that fool you. From bright peacock blue to soft shades of sky blue and striking navy, there's a hue of blue that will look right at home on your windows. Lighter tones are best for bedrooms and other relaxing spaces, but the brighter, the better when it comes to bold blue curtains.
Nature-Inspired Green Curtains
From minty seafoam green to vivid sage green, all shades of green curtains look fantastic against a backdrop of cream, pale gray, or beige. Green makes any space feel closer to nature, which makes it an ideal choice to frame your view of the outside. Be careful not to overwhelm your NYC home with green accents. A little bit of green can go a long way, so once you have your nature-inspired green curtains, choose accents to compliment your new shades. Consider other earth tones like browns and creams.
The most common place to use bold window treatment colors is in rooms with neutral decor and furnishings. In this scenario, you can choose any bold color and print without worrying about color and patterns clashing. Neutral colors are not a required prerequisite for bold colors on your windows. You can mix and match tones and patterns if you stick within the same color family. Incorporate bold window treatment colors into an already visually attractive room by choosing a color from the same palette and using your curtains to accent the space.
Need help determining what bold color is right for your NYC home? Book a free, in-home consultation with one of our interior design experts. We guarantee we'll find the bold style and color window treatments to keep your interior design ahead of the trends!
Bold Window Treatment Colors for NYC Windows
Janovic is The Color Authority and the premier window treatment vendor in New York City. Our designers have the expertise and experience to help you choose the best bold window treatment colors for your home. Visit one of our locations across the city or schedule your complimentary in-home consultation.