You may have heard the common saying: "The kitchen is the heart of the home." It may be cliché, but the kitchen is more often than not the center of life at home. This is especially true for New York City apartments, where the kitchen may very well be the focal point of your apartment. Your kitchen counter may double as your desk or entry table for your keys, bag, and favorite photos.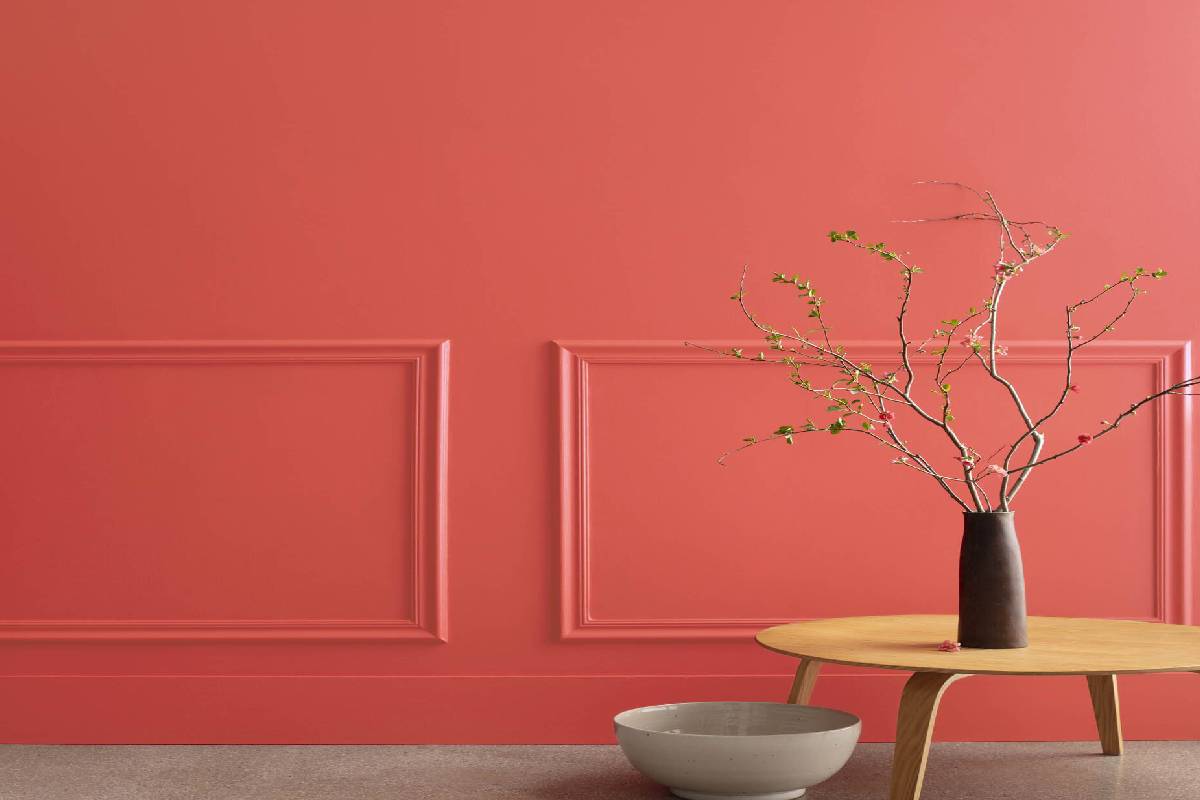 However your kitchen functions, your kitchen cabinets will be on full display for any guests you may have. Ensure your NYC apartment and kitchen are the envy of your friend group with these five trending Benjamin Moore colors.
Every year, Benjamin Moore announces their highly anticipated Color of the Year. This interior paint color sets the tone for the year and is the star of the Benjamin Moore Color Trends 2023 Palette. Raspberry Blush is the Benjamin Moore Color of the Year 2023. Imagine a vibrant red orange; This vivacious coral color can bring a space to life from new walls to outdated brown painted cabinets.
Raspberry Blush will breathe new life into your kitchen design and help you energize the day. Accent your freshly painted cabinets with pops of red and orange throughout your apartment design, including pillows, throws, lampshades, and artwork.
This light forest green color offers undertones of yellow for an almost golden-green finish. Savannah Green is an unexpected natural touch for the kitchen and is easily accented with plants and other organic décor items. This earthy tone pairs well with off-whites, dark blues, and brown shades. Savannah Green is among our favorite hues from the Benjamin Moore Color Trends 2023 palette.
One of our favorite trends in recent years is painting upper cabinets and lower cabinets complimenting colors; This rich, off-white shade warmly accents Savannah Green 2150-30, both of which would be gorgeous candidates for this trend. The combination of warm and organic tones helps create an intimate, lived-in feel to your NYC apartment.
Light and airy meets fresh mint green. Opal Essence is an ethereal seafoam green that pairs well with off-whites, beiges, and dark greens. This hue makes a small space look larger and brightens up an NYC home without many windows.
Gentleman's Gray 2062 – 20
This dark teal, grayish black is a unique shade; It's both bold and comforting, confident yet subtle. How it looks in your kitchen depends entirely on the accent décor and lighting in your home. Brighten Gentleman's Gray and bring out more of the teal with off-white and beige accents. For a dramatic contrast, pair with berry tones like Berry Fizz CSP – 440 or Pomegranate AF – 295.
Create a Trendsetting Kitchen with Janovic
Janovic is The Color Authority and premier Benjamin Moore dealer in New York City. We invite you to shop one of our many locations across NYC or enjoy the convenience of a free in-home consultation. Contact us or follow our social media for more tips, tricks, and trends!