As winter approaches, we all know that the days get shorter, and as sunlight gets more limited than ever, it's even more important to take advantage of as much natural light as possible. Natural sunlight has immense positive physical and mental effects on us. Use our tips to help maximize the light in your space!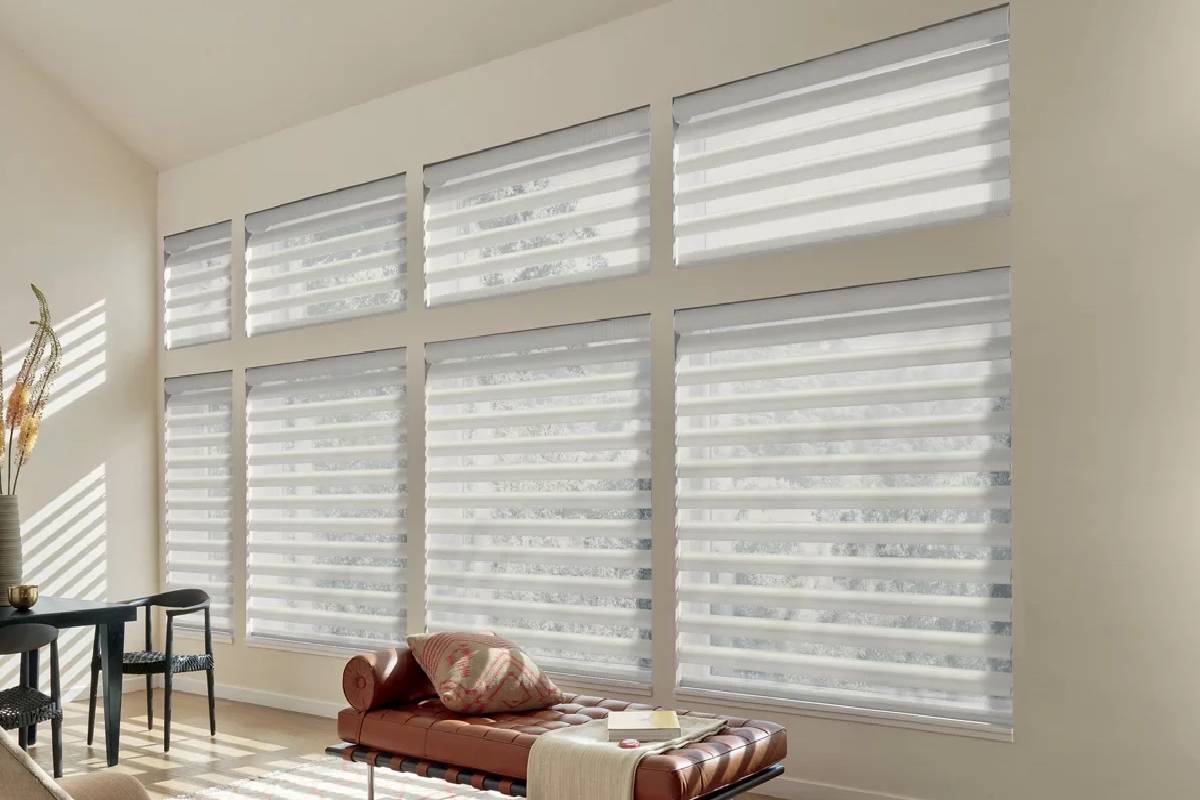 Most everyone can agree that sitting in the light immediately lifts their spirit and helps them feel better, and there is science that backs up this experience! Natural sunlight has multiple health and psychological benefits, such as:
Physical Health Benefits
Our bodies run on a schedule called a circadian rhythm. This natural process regulates our internal clock and makes us feel alert during the day and tired at night. To function properly, our bodies need exposure to natural light to keep the circadian rhythm regulated. With too little sunlight, our bodies may need more melatonin to help us fall asleep easily. According to the Environmental Protection Agency (EPA), the average adult spends about 90% of their time indoors; This means that most adults lack exposure to natural sunlight, so it's even more important to install window treatments that allow an immense amount of sunlight to pass through.
Productivity
In addition to promoting better sleep, natural light can also increase productivity. In a workplace setting, sitting near windows that receive direct sunlight helps employees feel connected to nature, boosting productivity by reducing stress. When people work from home more often, choosing window treatments that allow more natural light allows for a more productive home office space.
Energy Efficiency
Ample natural light also reduces energy usage and promotes energy efficiency. When limited light comes in through your windows, you must rely on artificial lighting. Even with high-efficiency LED lightbulbs, keeping artificial lights on for extended periods will use valuable electricity and increase your energy bill. By utilizing natural daylight, you limit your reliance on expensive artificial lighting and reduce your energy bill and environmental impact.
Sheer Window Curtains for Maximizing Sunlight
We've discussed how amplifying soft, natural light is incredibly beneficial, but it's entirely impractical always to have your blinds, shades, or curtains open. So, how do you maximize light without losing out on your privacy?
Sheer shadings are the ideal window treatment option for anyone looking to maximize sunlight without sacrificing privacy. Sheer shades combine opaque vanes and sheer fabric panels to create a fully customizable window treatment that functions like a blind and a shade. Keep the sheer panel drawn while you adjust the opaque sections to allow natural light to flow in, casting your space in a warm glow.
Sheer shades can match any interior design style. Modernists will love the look of sleek vertically orientated blinds, whereas traditionalists will appreciate sheers reminiscent of Roman shades. No matter your style, you're sure to find a sheer shade that matches your decor.
Sheer Shades in New York City
Janovic is the leading window treatment vendor in New York City. Our design experts are ready to help you find the perfect sheer shading for you and your home. With locations across New York City, you're just a few minutes away from the window treatments you know you deserve.