Your peace and privacy are of the utmost importance, and blackout bedroom curtains can help you create the most peaceful and private home on the block. Streetlamps, headlights, and noisy passers-by can interrupt your relaxing evening or restful sleep. Blackout shades are the one-stop cure to the agitating aspects of city life.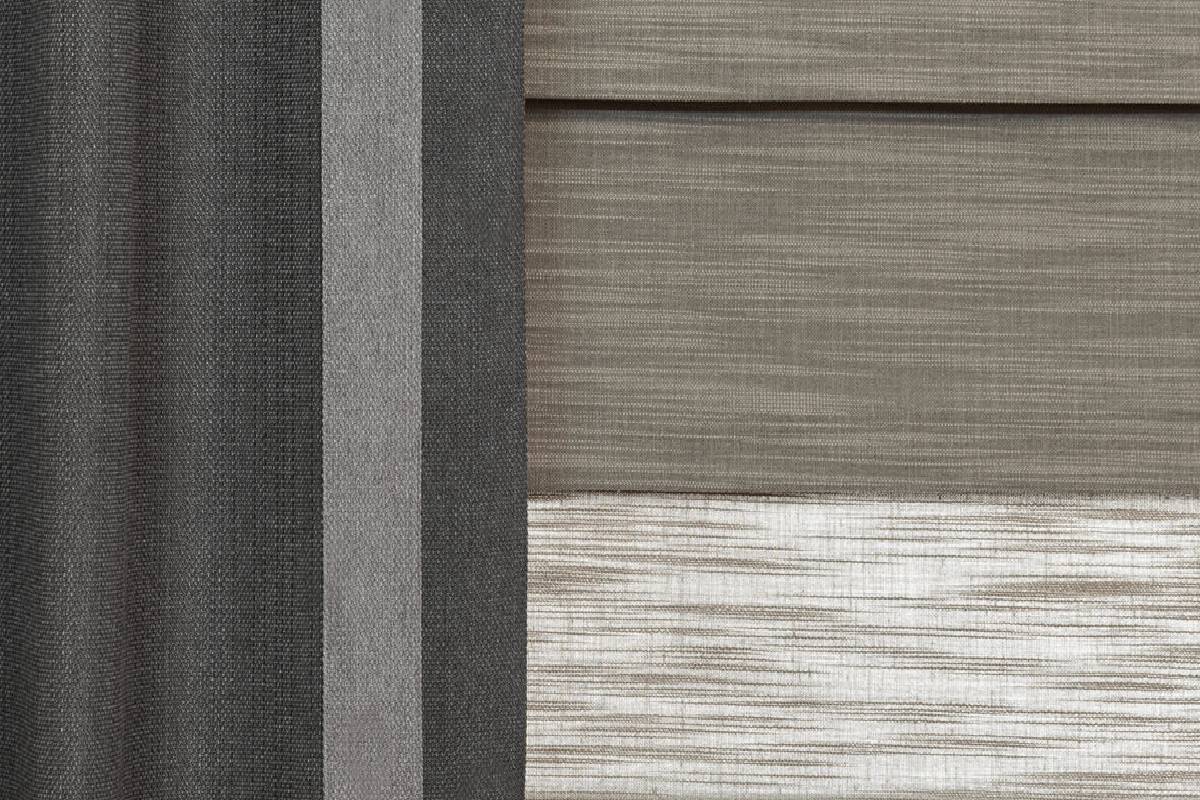 What Are Blackout Curtains?
Blackout curtains or drapes are made from thick fabric with optional room-darkening liners, and they help darken a room by preventing unwanted light from passing through the fabric. Room-darkening window treatments come in a variety of light-filtering levels. Blackout curtains eliminate all or most outside light, and light-filtering shades soften the natural light coming through. Room-darkening window treatments fall directly in the middle.
Benefits of Blackout Shades
Room-darkening window treatments are most well-known for their purpose, but they also boast many other benefits, such as adding style to a space with great fabric selections, meanwhile ensuring privacy, lowering energy consumption, and dampening unwanted noise.
Block Out Unwanted Light
The primary purpose of blackout curtains is to prevent unwanted light from entering your space. Heavy drapes consisting of multiple layers of thick fabric protect against headlights, streetlamps, and sunlight disturbing your restful sleep. Blackout bedroom curtains are one of the most popular window treatments for residents of all ages, though they are especially good options for kid's rooms or for people with nontraditional sleep schedules.
Protect Your Privacy
The last thing you need after a long day at work is someone peering into your home. You deserve to rest easy knowing that your privacy is protected, and your sanctuary is for you and your family alone. Install room-darkening or blackout shades in rooms like your living room and bedroom to eliminate potential invasions of privacy from the occasional passers-by.
Create an Energy Efficient Home
As much as 30% of a home's heating and cooling costs are lost through windows and doors. Adding extra layers of protection at these sources of energy loss is the most effective way to lower your energy bill without changing your home's infrastructure. Thick curtains and drapes, like blackout shades, provide another safeguard against energy loss.
Prevent Distracting Noise
There's nothing more frustrating than having to endure a rogue car alarm or a dog barking in the middle of the night as you try to sleep. Room-darkening window treatments absorb soundwaves that would otherwise pass through your window and into your home. Adding new room-darkening or blackout shades to your home can help keep your home peaceful at all hours of the day and night.
Options for Every Style
Heavy, thick fabric is the most essential piece of blackout shades. They have no specific aesthetic, meaning they can be altered and designed to fit every home decor style. Visit your local window treatment vendor to explore fabric, trim, curtain rod, and top treatment options. Your new room-darkening window treatments will be entirely customized to your preferences!
Custom Blackout Shades at Janovic
You deserve the absolute best, which is why you deserve Hunter Douglas room-darkening and blackout shades. Stop by one of our New York showrooms today to see why Janovic is the leading home improvement vendor for New York City. With locations across Manhattan and Brooklyn, you're just a few minutes away from the window treatments you know you deserve. Take advantage or our Shop-At-Home free consultation with one of our experts. We measure. We design. We install. You sit back and relax. Contact us today to take advantage of our free shop-at-home service!