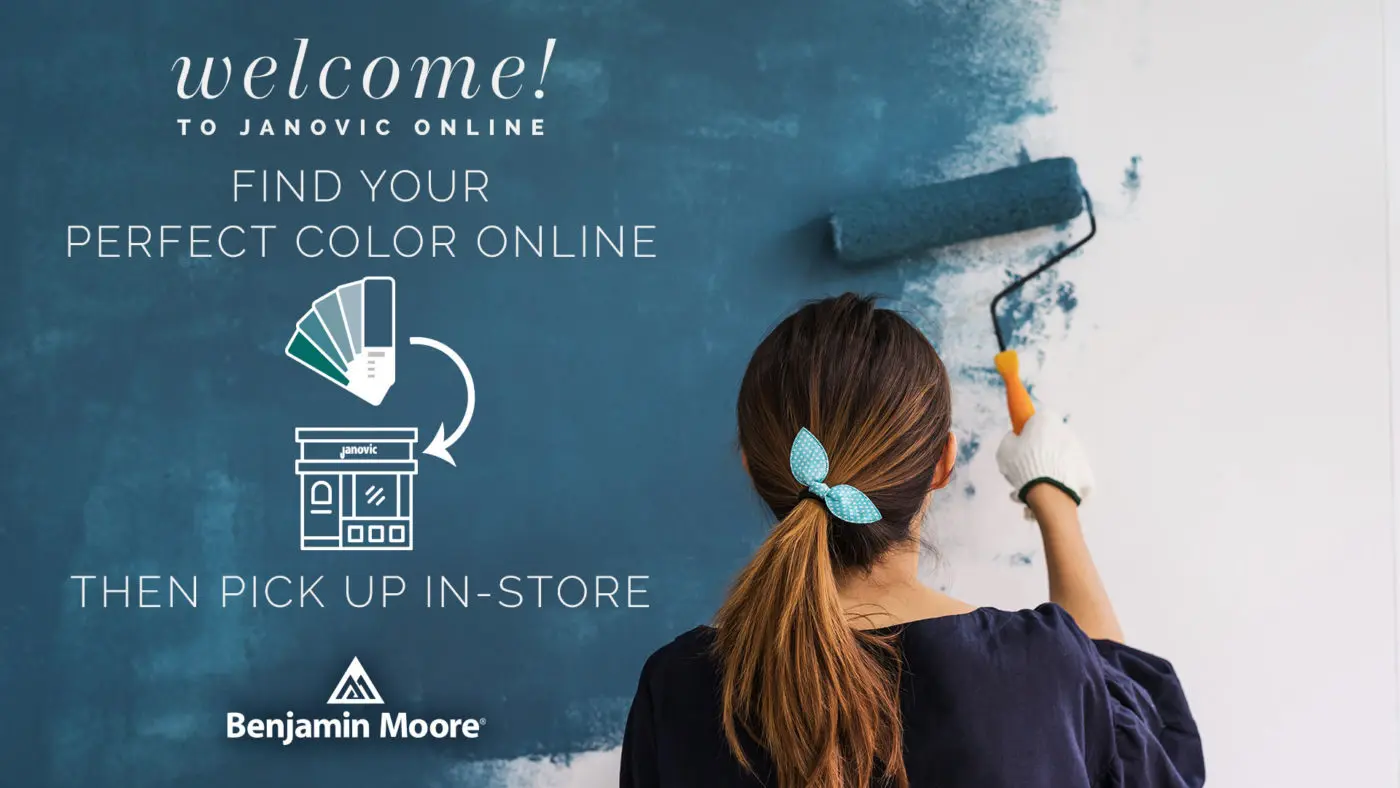 Find Your Perfect Paint Color – Checkout Online – Ready for Pickup In-Store
Picking out a paint color can be stressful. Not only do you have to think about finding the perfect shade to compliment your space – you also need to determine which type of paint is best suited for the project. High-gloss or matte? What about an eggshell finish? Is one interior paint more durable than another? Which shade of white will hold up best to moisture?
We're here to help answer all of those questions (and more). At Janovic, we've been supplying New York City residents with interior and exterior paint for over 100 years. We're proud to be partnered with Benjamin Moore, a leading manufacturer of premium paint products that's nationally regarded for their commitment to quality. And now, we're excited to offer a new, easy-to-use way to buy online that allows our customers to pick out paint from the comfort of their own home and place an order for same-day pick-up.
Thanks to Technology, Paint Shopping in NYC is Easier Than Ever
We understand that it's not always easy to carve out an hour or more in your schedule to stop by a Manhattan paint store in-person and flip through hundreds of sample cards. And now more than ever, we want to make sure you can safely access the supplies you need for your home improvement project – without feeling hurried or pressured or be limited to the store's business days. That's why we're offering seamless online ordering with same-day, contactless pick-up. Just order online, await your confirmation email or phone call, swing by and let us know you've arrived, and one of our associates will bring your order out to you.
By ordering paint and supplies online, you'll also save time by avoiding repeat trips to and from the local store to pick up new samples or swap out shades. Just use the Benjamin Moore Color Finder online tool or mobile app to browse colors by collection, color family, or brochure. You can even test out the color digitally by uploading a photo of the room you want to paint – or select a sample space from the image gallery and see an accurate digital rendering of what the color looks like in smaller versus larger spaces, during the day versus at night, and with varying amounts of natural light.
Even if you get started on your project and realize that shade of purple isn't quite what you were going for, we're happy to facilitate returns or exchanges. One of the best things about paint is that it's reversible! With a quick sanding or a few coats of primer, you can easily start over with a new color that perfectly captures the mood and ambiance you imagined. And, if you fall in love with the new color in your master bedroom, easily reorder another gallon of the same formula online for your guest room or master bath.
Once you've selected your shade with the Benjamin Moore Color Finder, jot down the name and number so you can quickly find it on our online ordering platform. Sort and filter through hundreds of premium Benjamin Moore paint colors, stains, primers, and supplies, add what you need to your cart, select your pick-up location (or get next-business day delivery on orders over $100) and checkout. If you have any questions or special requests, call us or fill out our online contact form and we'll get back to you as soon as possible.
Buying Paint Online: Our Tips & Advice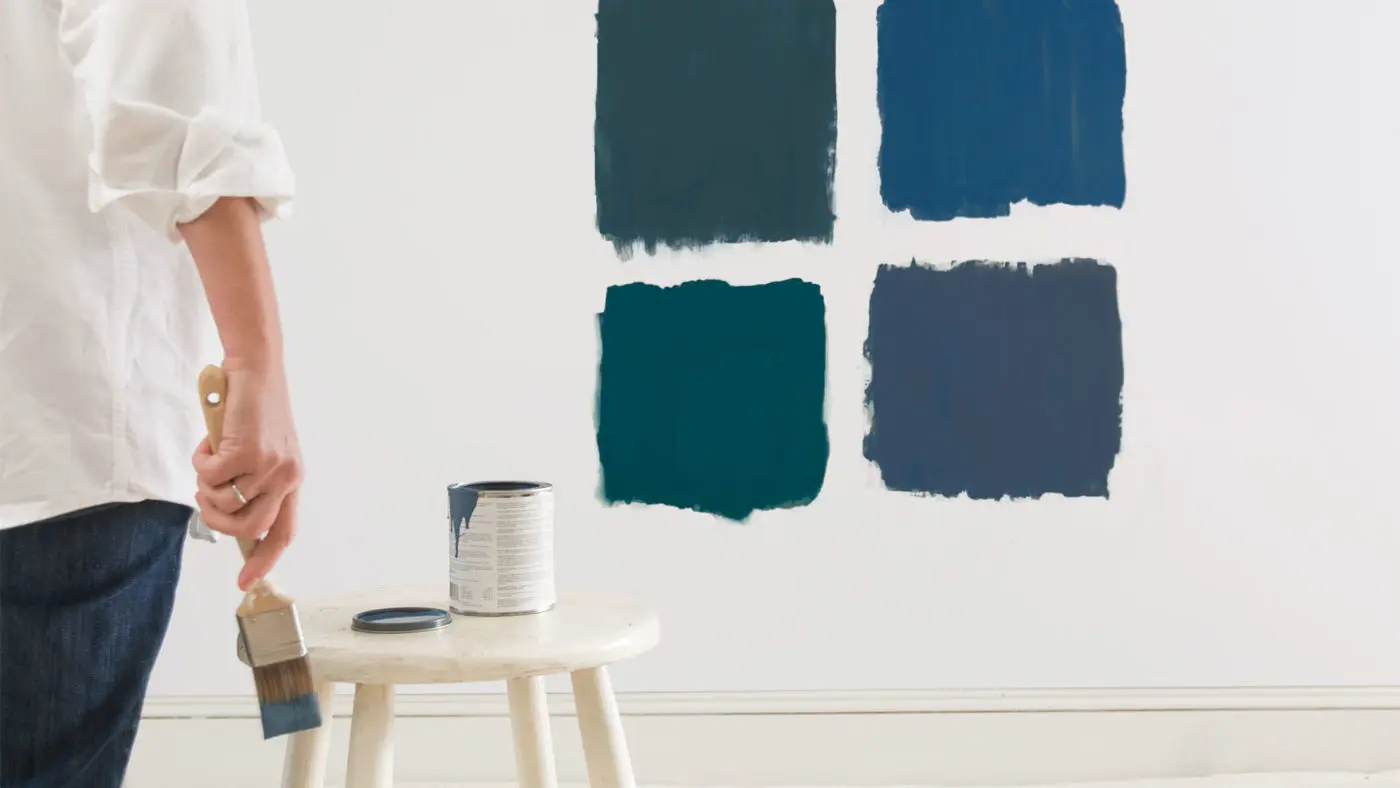 When you buy paint online, you can take as much time as you need to read about shades, formulations, and finishes before making a final decision. Just grab your laptop or smartphone and get settled in the room you want to paint: It helps to immerse yourself in the environment in order to get a feel for the right color palette. When you start browsing, make sure your laptop or mobile device's brightness is turned all the way up so you know your screen is portraying the colors properly.
If you're starting from scratch and have no idea what color family you want, much less the actual shade, we recommend browsing the Benjamin Moore Color Collections to explore trending paint colors, geographically themed palettes, and historical shades designed to match your home's architecture. Once you've narrowed down your options, upload a few photos of the room you plan to paint to the Benjamin Moore Personal Color Viewer: Declutter first, then make sure the images you capture are clear and high-resolution. Try taking a photo from the same angle in the morning, midday, and at night so you can start to see how the paint color will react to different levels and directions of natural or interior light.
When you're considering sheen, think about the amount of traffic you expect the room or area to get. Paint with higher gloss is the most resilient when it comes to deterring scratches and scuffs, making it a great choice for families with children. For trim, however (like door casings, molding, or window sills), semi-gloss is more popular. It's still durable, but less shiny and therefore less conspicuous. If you're looking for paint that's easy to clean (in your kitchen, for example), satin or low-luster formulas are a solid choice. Flat paint, on the other hand, hides imperfections well and is easy to touch up.
Still need more inspiration? Use social media platforms like Pinterest to search for the colors you like and see how others have styled their homes with those, or similar, shades. Follow us on Instagram, Facebook, and Pinterest to stay up-to-date on trending paint colors from Benjamin Moore and for more design tips and tricks.
Shop Benjamin Moore Paint Online for Convenient Same-Day Pickup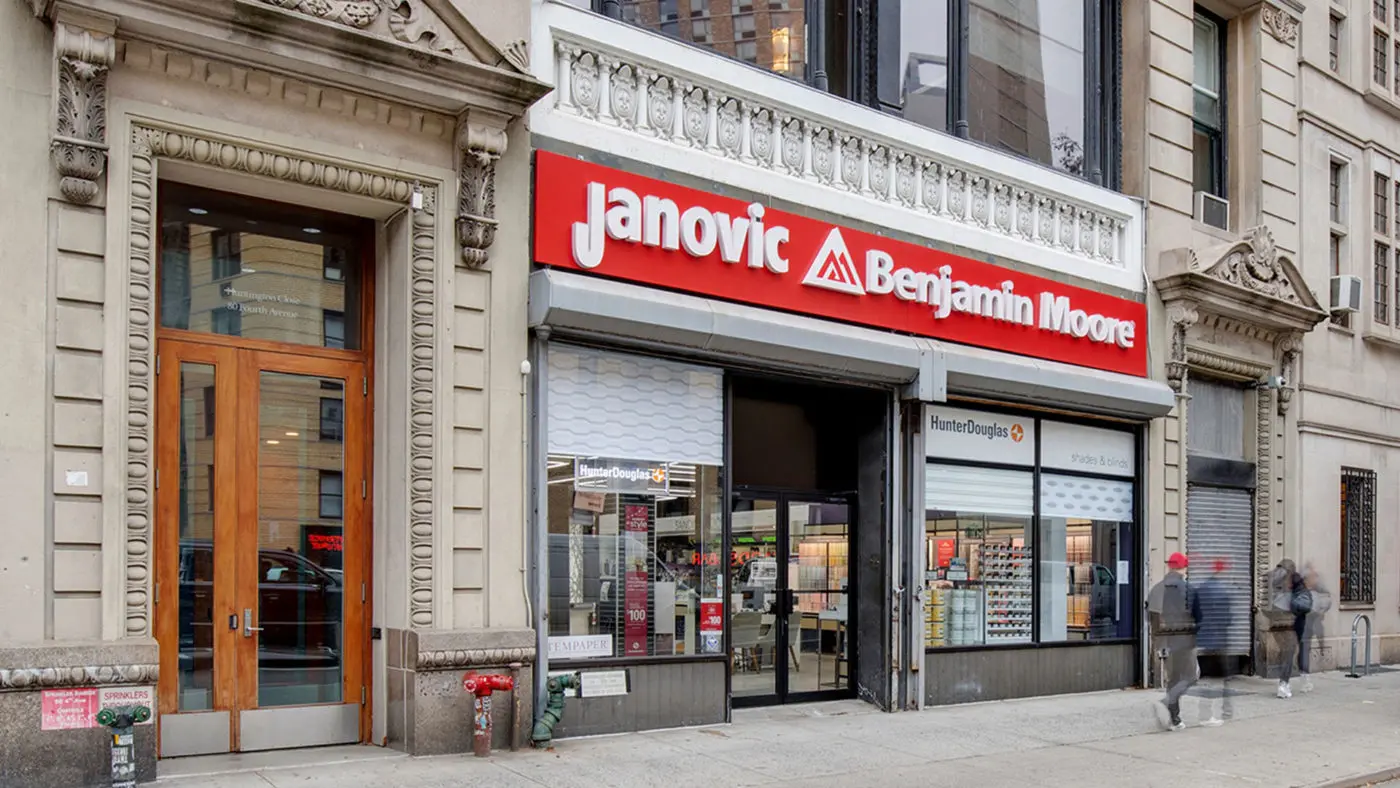 We know shopping in-person is a little bit different right now – and, although our stores are open for business and fully stocked, we recognize that some families still need to make purchases remotely. That's why we've made our online shopping experience even easier for our customers, offering same-day in-store pickup on most orders at any of our 12 locations across New York City.
We're still providing paint samples, color swatches, and consultations as needed with online orders: Order your paint samples online, give us a call, or fill out our contact form and we'll get back to you as soon as we can. We're glad to be able to offer the same level of customer service remotely: Whether you have a quick question about supplies or need expert advice on your next big project, we're here to help.
This year, we're all spending more time at home. Why not transform your space into the peaceful, relaxing sanctuary you've always dreamed of? It all starts with a fresh coat of paint. Shop Janovic online and pick up in-store today.