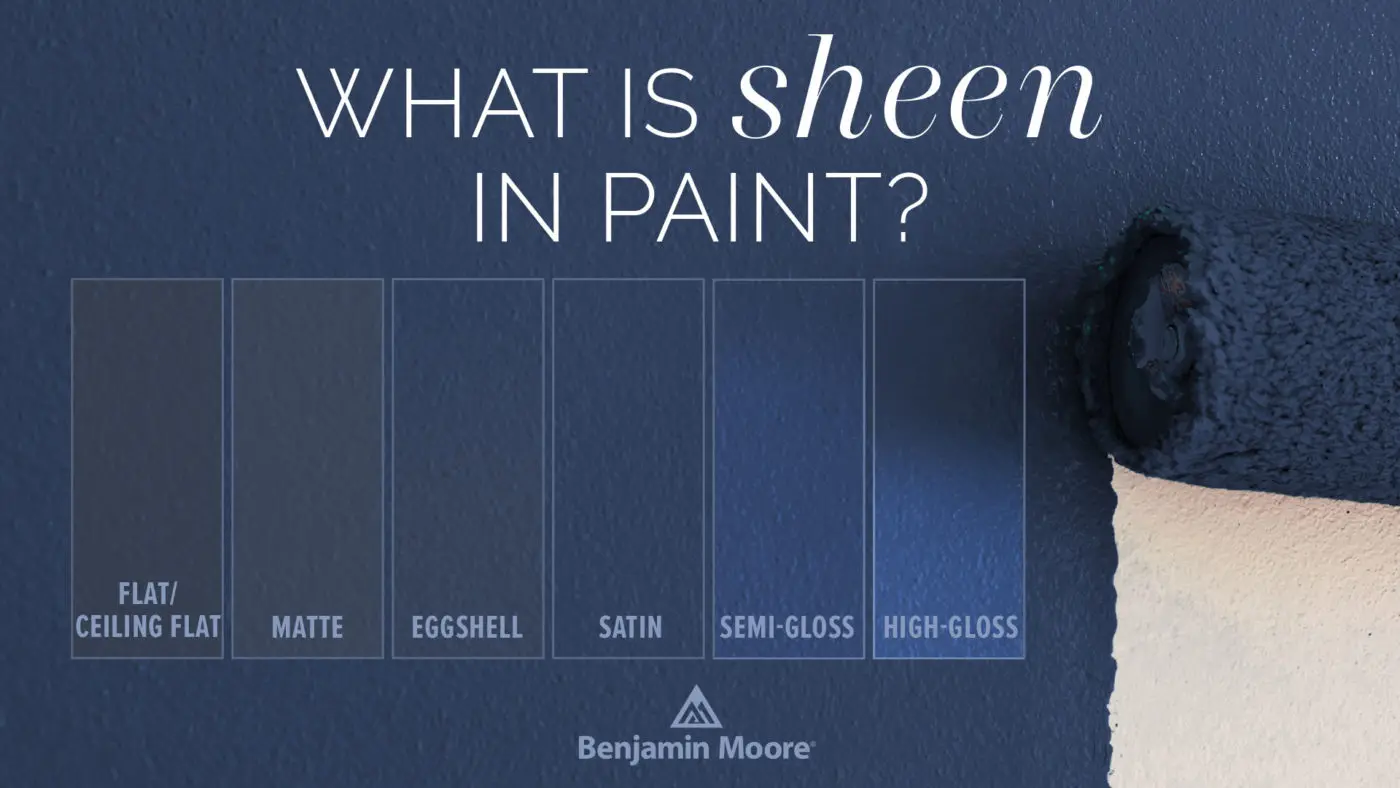 Types of Sheen, How They're Measured, and What You Should Use for Your Surfaces
Paint sheen is a measure of the reflected light from various types of paint. Paint that has a higher sheen contains more enamel, making it harder, easier to clean, and more resistant to scratching, scuffing, and staining. Lower sheens are easy on the eyes and can add a gorgeous visual quality to your favorite colors without being distracting. You can typically find different sheens for any color.
Sheen can have a big impact on the finished look of your walls, rooms, and fixtures, as well as how the look holds up as time goes by. Understanding the performance and uses of different sheens can save you a lot of hassle and help you create the beautiful space you're dreaming of.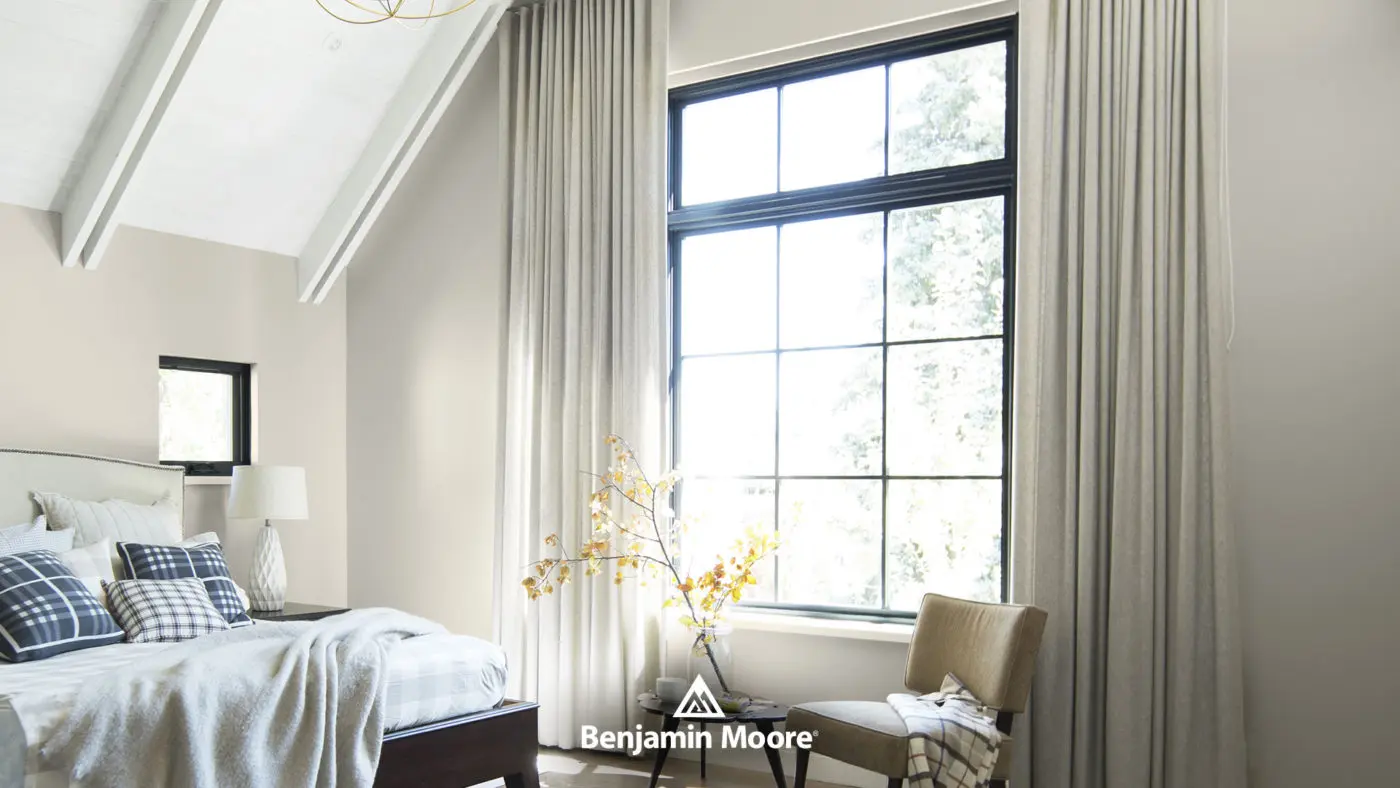 Types of Interior Paint Sheen
There are several different types of sheen that offer different levels of shine for different areas and features of your home or facility. You can find a variety of sheens from high-quality brands like Benjamin Moore, available in our online store.
Flat (0% – 3%)
If you have any interior walls in low-traffic areas with imperfections like bumps, scratches, and holes, you can use a flat paint to help hide those blemishes. Flat paint has no shine, so it displays rich colors beautifully.
Matte (3% – 10%)
Matte sheen has slightly more shine than flat sheen, but it hides surface imperfections well. Flat and matte both are more susceptible to scuffs and stains than higher-sheen paints, so it's best not to use them in high traffic areas, high moisture areas, or around kids and pets.
Eggshell (12% – 25%)
Eggshell sheen is a great go-to for interior walls in areas that get regular traffic. It's easy to wipe clean without having a high shine. Eggshell is a great choice for bedrooms and high-traffic living areas without kids and pets.
Satin (25% – 35%)
Satin is similar to eggshell with just a bit more shine. It's washable enough for regular traffic areas and looks great in any color. Satin is a great choice for bedrooms and high-traffic living areas in households with kids and pets.
Semi-Gloss (35% – 60%)
Semi-gloss has a higher shine that offers even better washability than satin and eggshell. It's perfect for areas with high traffic, high moisture, and high activity, like children's rooms, bathrooms, and entryways. Higher sheens highlight imperfections in the wall, so it's best to use semi-gloss and high-gloss with texture when applying to interior walls.
High-Goss (>60%)
High-gloss sheen is best for highlighting because of its high reflectivity. Use it on trim, doors, cabinets, or anywhere feature you'd like to accent with a high-shine color. High-gloss is also good for areas that require a bit of extra protection from scuffs and stains because this sheen is the easiest to wipe clean.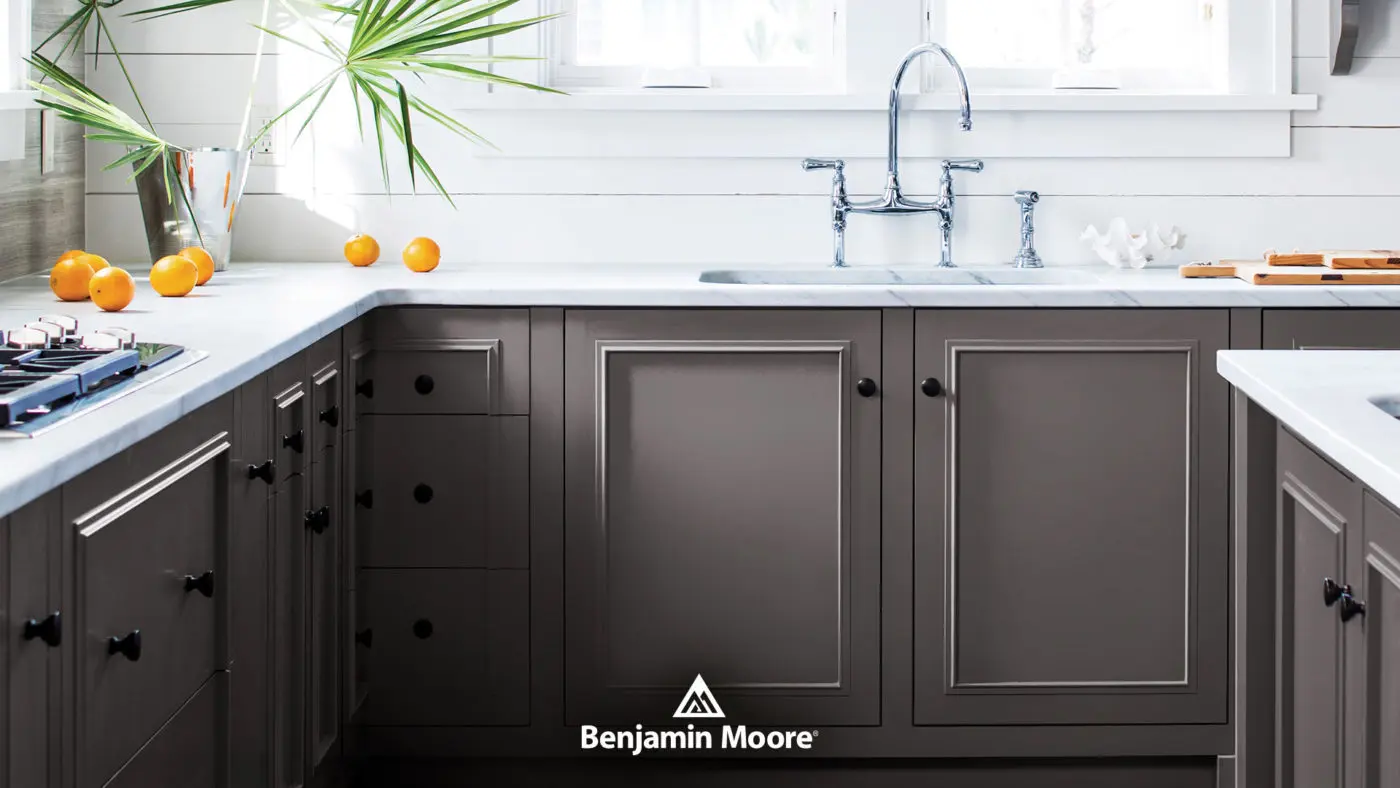 Ceiling Flats (<3%)
Ceiling flats are exactly what they sound like. They're flat sheen paints designed for ceilings. They are extra splatter-resistant to assist in application.
How is Sheen Measured?
Sheen is measured by reflecting light off of the dry paint surface at an 85° angle. The light is deflected into a receptor which calculates what percentage of the original beam of light is deflected into the receptor to provide the sheen. For example, if 10% of the light shone on a dried paint surface is reflected into the receptor, that finish is considered a matte sheen. Different manufacturers might use different angles of light and different ranges to categorize their sheen.
Choose the Right Paint Sheen for Your Project
Brick Fireplace
A medium level of sheen like satin or eggshell is perfect for bricks around your fireplace. Brick is a highly textured surface and the moderate shine will help to conceal imperfections while giving off a pleasant glow in the light of the fire and the brightness daylight.
Bathroom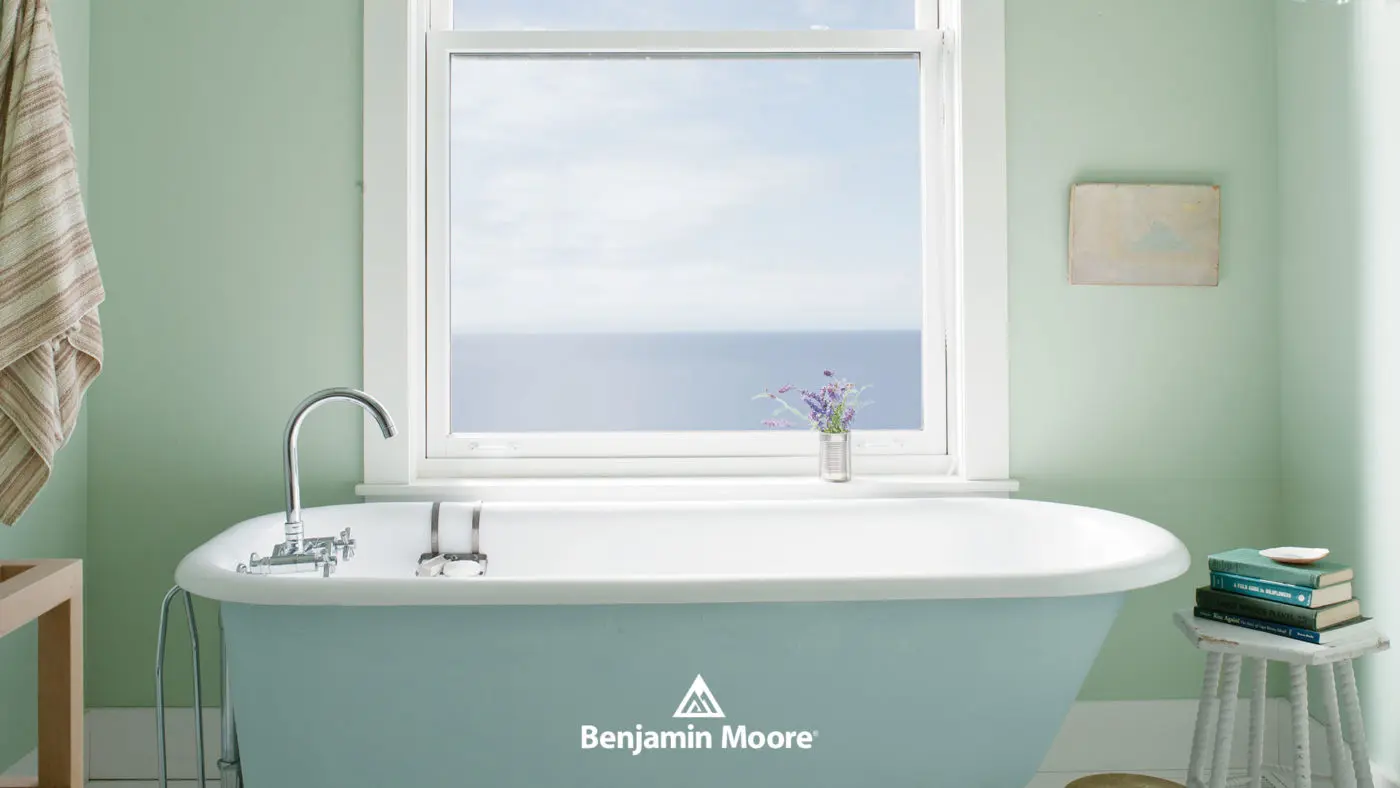 Bathrooms are plagued with high moisture content that can be a nightmare when choosing materials. Semi-gloss is perfect for protecting the surfaces without making them distracting and reflective. Benjamin Moore's Aura Bath & Spa has a beautiful matte finish that is designed specifically for high humidity environments such as bathrooms and spas (check out our bathroom paint tips blog for more help with bathroom paint).
Kitchen
Kitchens are generally a high-traffic area. You want them to be durable and washable, so it's best to go with a semi-gloss or satin finish. Eggshell is often considered similar to satin, but satin has just a bit more sheen that can come in handy when it's time to clean. Check out Benjamin Moore's Kitchen and Bath line before starting on your next kitchen project.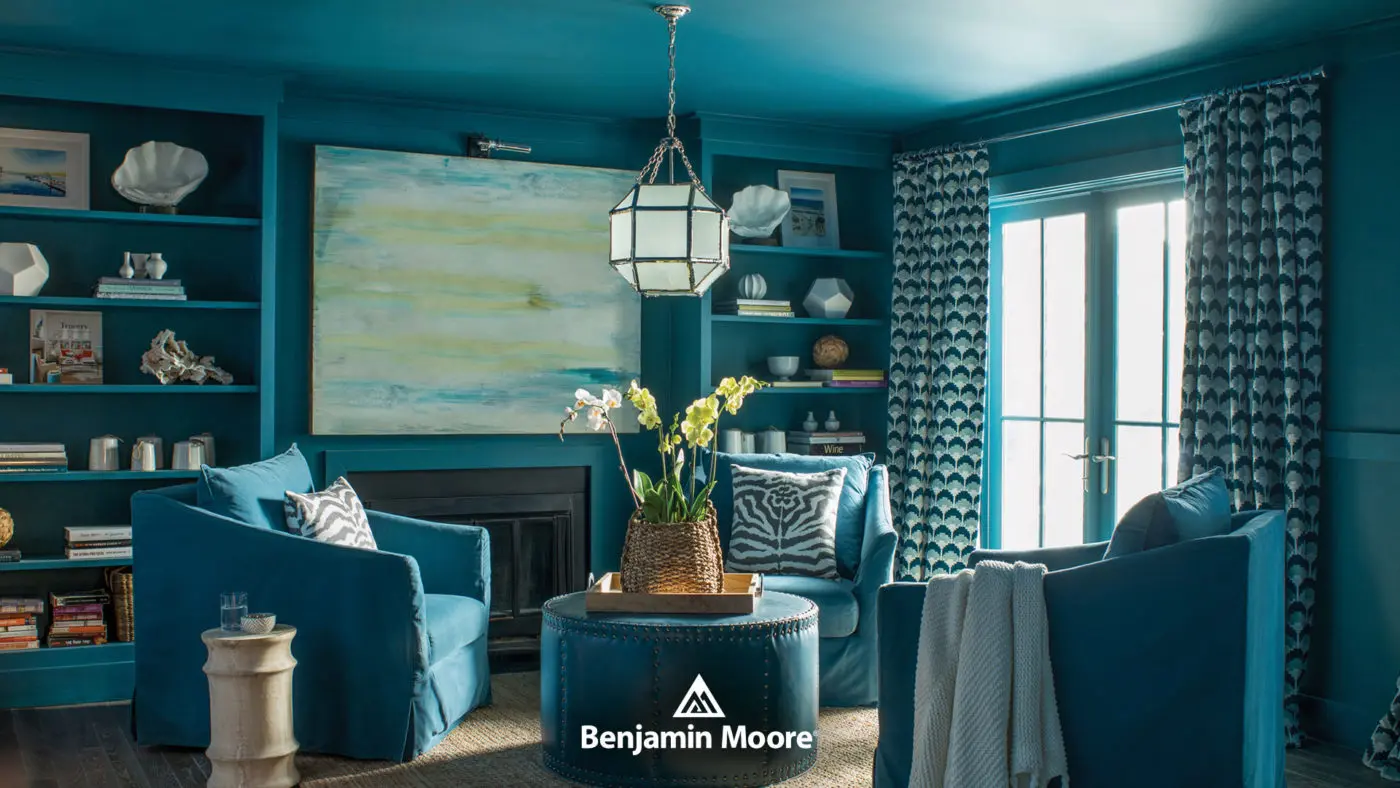 Exterior Doors and Trim
High-gloss and satin are great options for all of your exterior doors and trim. Benjamin Moore's Grand Entrance offers exceptional durability while providing a rich, lustrous finish.
Cabinets
Cabinets are a high-traffic, high-touch surface. The higher the gloss, the easier the care of your cabinets will be. Using high gloss on cabinets is also a great way to accent the cabinet color and add some dimension to the room. Benjamin Moore also offers a beautiful satin line that offers outstanding coverage on cabinets. Check out our blog on picking out kitchen colors for some cabinet color ideas!
Find Your Perfect Sheen at Janovic, The Color Authority