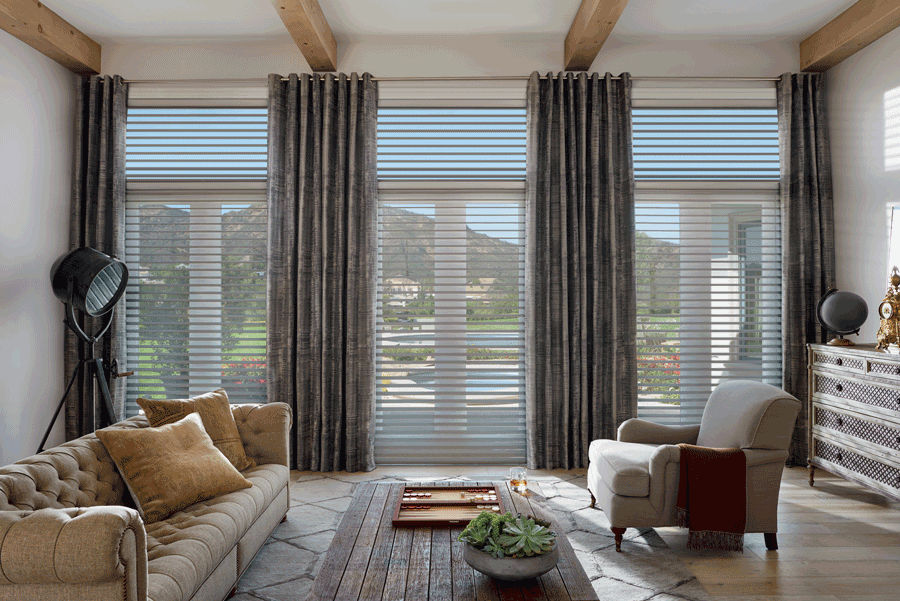 "Wow! Look at those windows," is one of many compliments your home receives. You, on the other hand, have to battle the highs and lows that come with such a magnificent feature. We get it, you love the light and ambiance large windows bring, but need solutions in covering floor to ceiling windows. Let's take a look in solving some hesitations.
Keeping the Light Natural
It can be obnoxious when rays of sunshine barge into a room or you experience pesky glare. These are all too common when the light is at its most intense. But, what about blue skies and ideal sunlight?  It's important to find the perfect balance of glow with light control. The easiest way to adjust to your specifications is with motorized shades. One click is all it takes to make the room a beacon of perfection.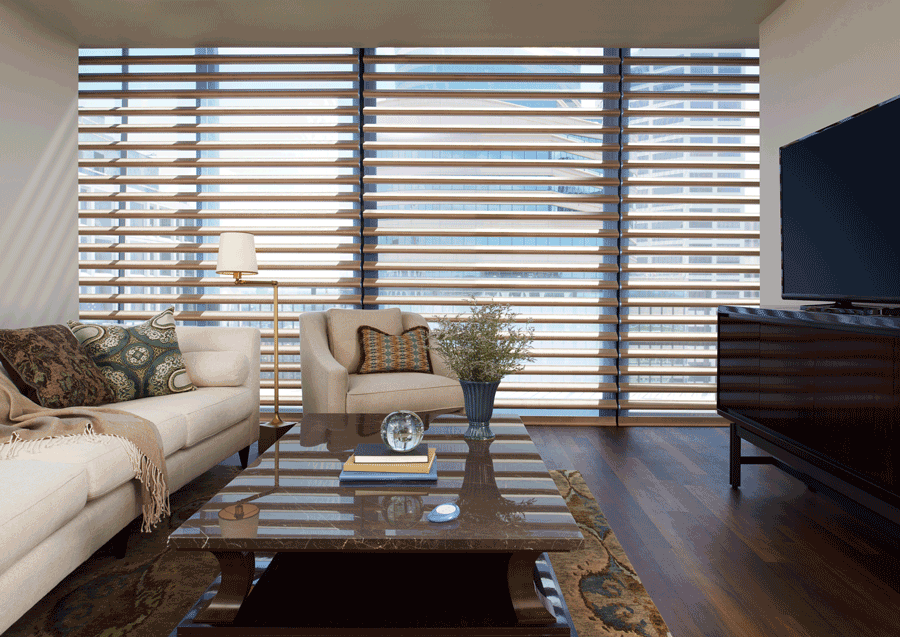 Whether It's Because of the Weather
Temperature correlates to the season, there's no denying that. And you want to stay warm in the winter and cool in the summer. Energy efficiency may be one of the main reasons you are considering covering floor to ceiling windows. Look no further than top down bottom up shades.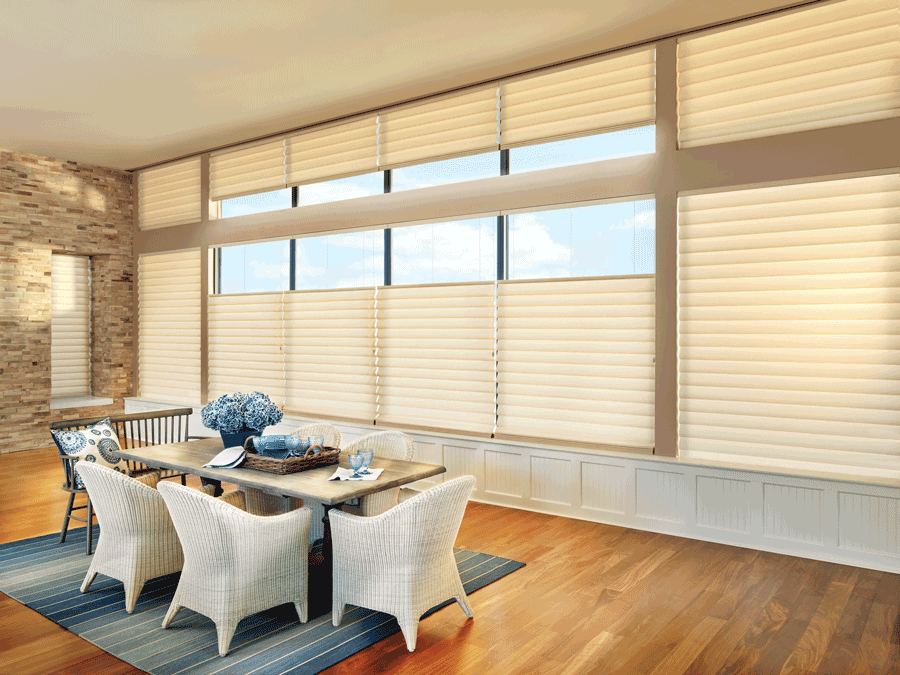 These shades will supply comfort, no matter the time of year. Another plus, you can save settings to integrate with your smart home system…that's pretty COOL.
Spectacular View
Large windows create an amazing view by fusing your indoor and outdoor living space together. The downfall is, it's easy to see right inside, causing a concern for privacy. We understand you don't want to completely obstruct the view, because who would do that? An excellent solution to this issue would be sheer shades.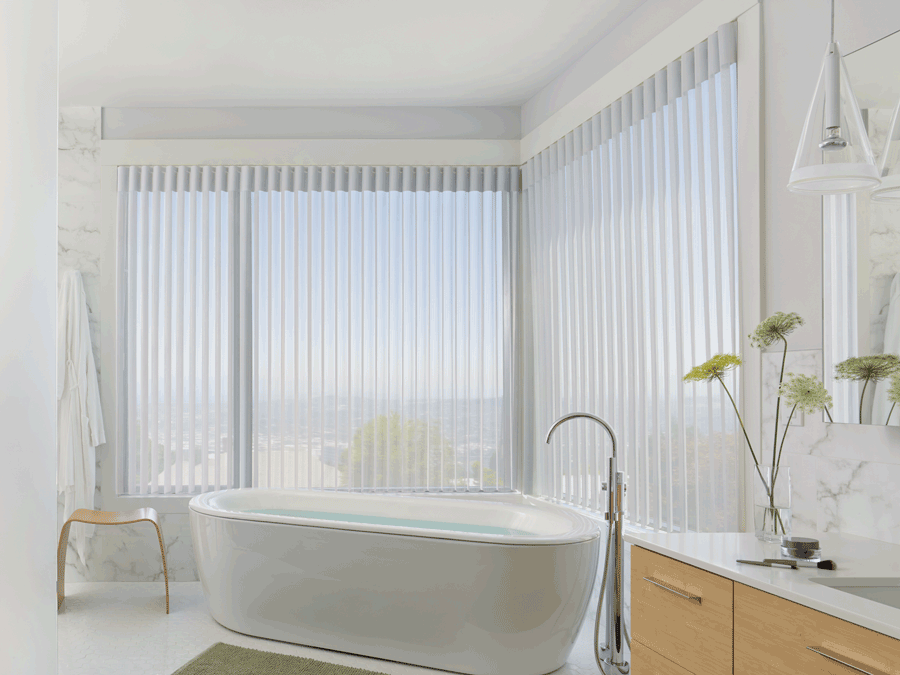 Your landscape is still visible with just the right amount of opacity. They are reflective on the outside during the day, so there won't be anyone peeking in. During the evening hours, you can enjoy the sunset or close for privacy.
Not Enough Choices in Covering Floor to Ceiling Windows?
We understand that there was a time when all shades looked the same. That time is not now! With all of the new fabrics, colors, and materials there are to accentuate your space, we've got you covered.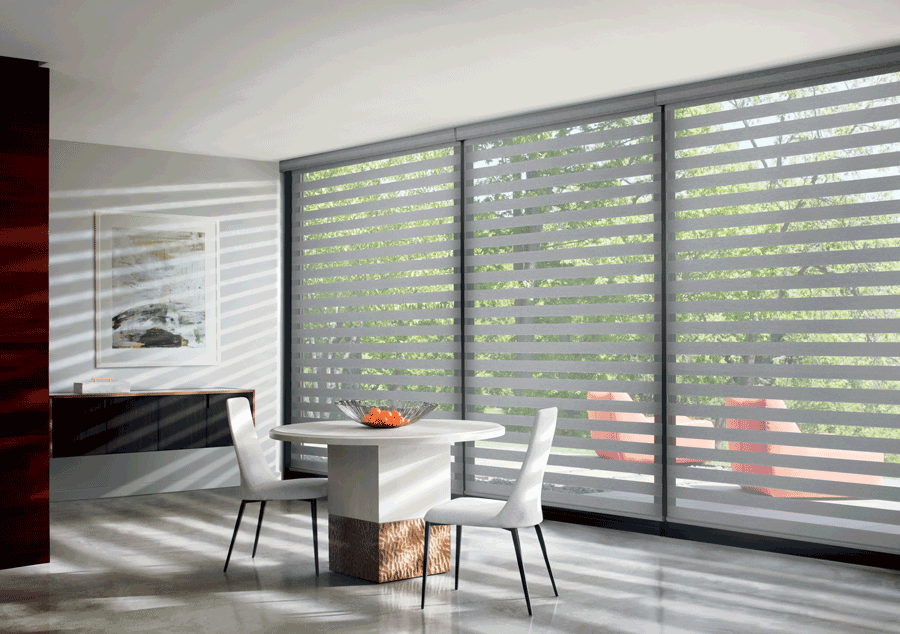 Banded shades are one of the newest designs we offer and come in fun, geometric patterns. The bands are actually layers that rotate the front and back fabrics. They line up to bring in filtered light, or alternate to keep the light out, in one quick rotation.
Solutions for Large Windows
Covering floor to ceiling windows can be a lot easier and stylish than you may think. We understand there are a lot of hesitations when it comes to large windows, but we have the solutions. Stop by Janovic and schedule a free in-home consultation and see how we can get your house feeling like a home.