With everything posted on social media nowadays, it can begin to feel like your home is not as unique as you think it is. What, with every social media influencer seeming to push the same clean, modern aesthetic, it can feel like your home's design is lacking. Then adding something to bring your decor up to where you want it to be can appear to be a monumental task with no good place to start. But the reality of upgrading your home decor is much simpler and more accessible than it seems. One of the easiest ways to dramatically boost your home decor is just as simple as changing what is covering your windows!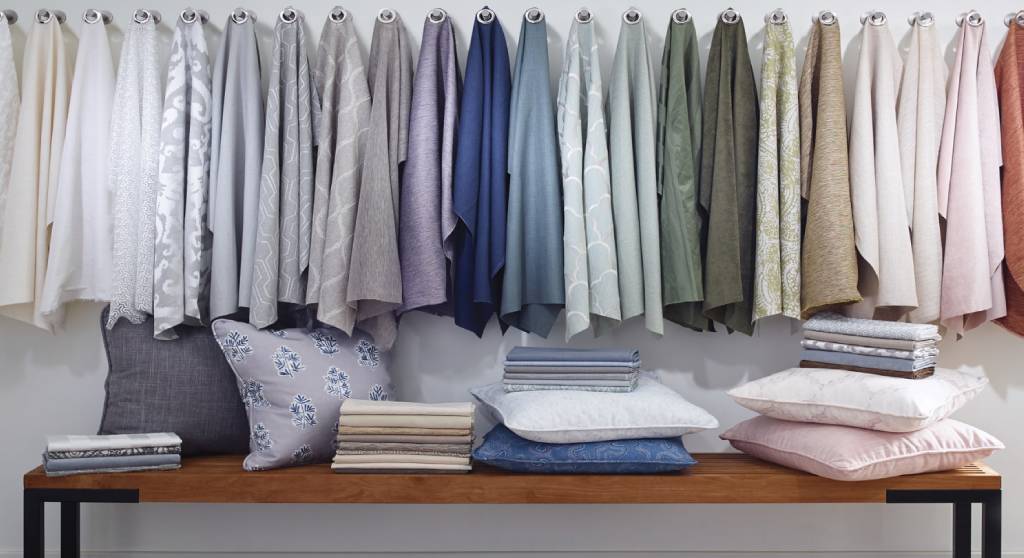 Window treatments can dramatically transform the character of any room. The right choice in style, fabric, and design will make the perfect design statement for your home. There is a massive range of different designs, styles, patterns, colors, and texture options available, so no matter what style you have, you'll be able to find something that fits your style. With our decades of experience and plenty of customer feedback, with our decades of experience, our experts can help you style your home with beautiful, high-quality window treatments.
Patterned Blackout Drapery
One simple and seemingly inconspicuous way to seriously upgrade any room's style is by adding some patterned blackout drapery. First, blackout drapery is a convenient addition to any room where light control is a concern. Whether it be a bedroom with annoying light outside or a living room with a window that throws tons of glare on the television, blackout curtains are a beneficial window treatment. But their practicality does not have to be their only benefit; luxuriously patterned blackout drapery will provide immense practical benefit and do so while window frame, and while closed, it will put their intricate patterns on full display.
Design Studio Side Panels and Drapery
The Hunter Douglas Design Studio™ suite of products has been designed specifically with high-class style. Crafted with inspiration from innovative artists like Marcie Bronkar, Seema Krisha, and Rebecca Atwood, any piece from this collection is made to be compatible with many other Hunter Douglas products, giving you ample opportunity to layer fabrics, colors, and textures to create a truly unique look for your home. With everything from roman shades, roller shades, side panels, and drapery, to hardware, pleat styles, and even coordinating accessories all available in custom coordinating styles, the home of your dreams is a possibility. There is no need to feel like you are unable to truly capture your style anymore!
You are only one phone call or visit away from making the perfect statement in your home. Janovic is New York City's authority when it comes to all things window treatments, and with our decades of experience and expert team, we can't wait to make your next home renovation project come true. Contact us to schedule an in-home consultation (comes with a fee) or come visit us at one of our locations to get started on your next project. We are proud to serve New York City and the surrounding area.