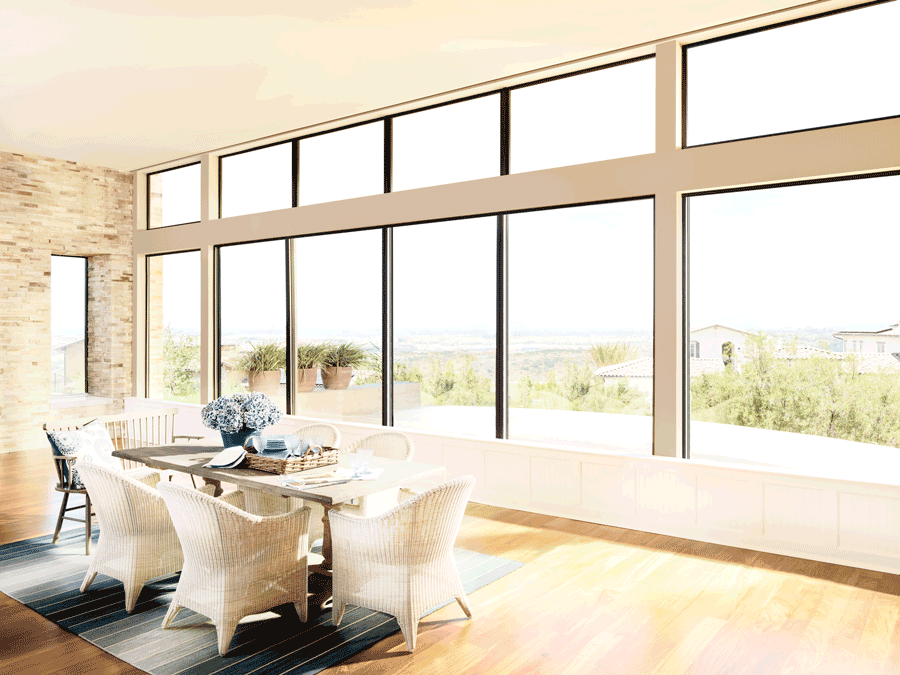 Are you like many people struggling with glare issues? Plenty of individuals struggle with glare in one or more rooms of their home. We can provide the simple solution of window coverings! Let's take a look at the before and after results of a dining room space that benefits from window coverings to stop glare.
We've All Been There
You're trying to watch television or enjoy family time, and you can not stop squinting. The sun is beating down into your home, through your windows, and it's driving you crazy. To even be able to view a screen in a decent fashion, everything has to be moved in uncomfortable angles. This is when you know it's time to find a solution to stop glare.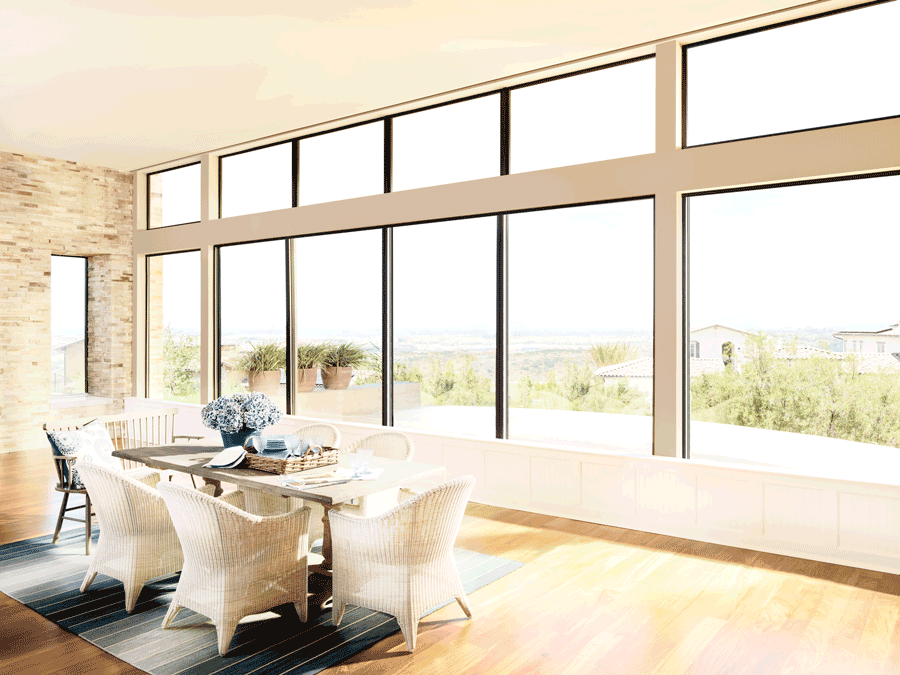 In Come the Window Treatments
As you can see, the addition of window treatments has completely transformed this space into a relaxing and warm location for the whole family, free of squinting. There is, however, still light coming in. We didn't completely block out the natural light, since that isn't the feel we wanted to achieve. Let's dive into the factors that allow for the area to be comfortable, yet still well lit.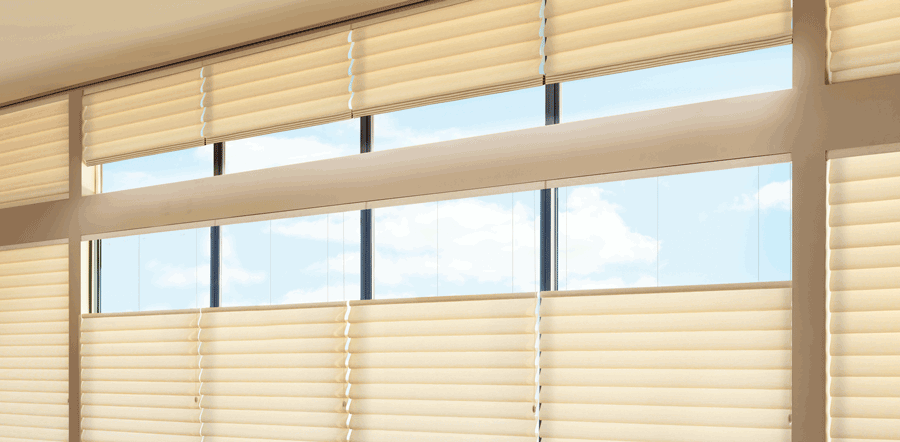 Top Down Bottom Up Shades
The new and improved dining room has this feature allowing light to enter the room, but giving you an outside view with privacy. These type of shades, top down bottom up, allow for light control, energy efficiency, and of course–our favorite–they stop glare. The sun moves, and depending on the time of day, the glare can be worse. Possesing these features makes your comfort closer than you imagined. Customizing your window coverings is a part of the process, so there are always different options. These clients could have left the transoms across the top bare for the same effect. Your windows, your preference.
Motorized Shades
Another wonderful feature of the new window treatments is their option to be motorized. The ability to use one click to instruct those hard-to-reach windows to open, close, or adjust is what dreams are made of. No fuss and complications, just one finger or simply have Alexa take care of it for you. You'll take care of that annoying glare instantly.
Vignette Modern Roman Shades to Stop Glare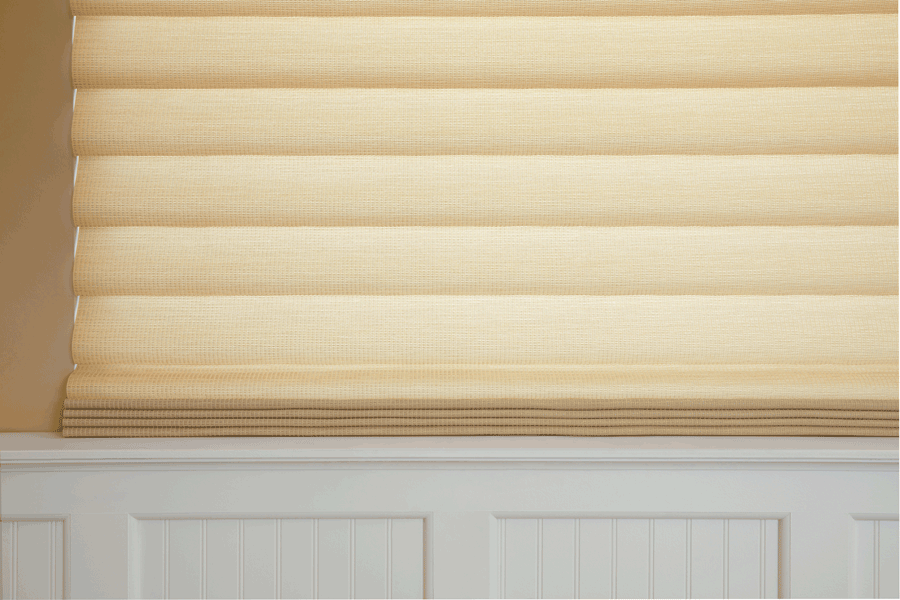 For this particular space, Vignette Modern Roman Shades were picked to display all of the benefits we previously discussed. If you have a different style in mind, we would be more than obliged to make your vision come to life. At Janovic, we can help you find a window covering that will stop glare, but serve other purposes without sacrificing style. It's your home, and we want to make sure you're as comfortable as possible. Contact us for your free in-home consultation.