Every home needs a space that's relaxing but also inviting for when you entertain guests. In most NYC apartments, the living room is often a multi-purpose space, and we're here to help you create a sanctuary in yours.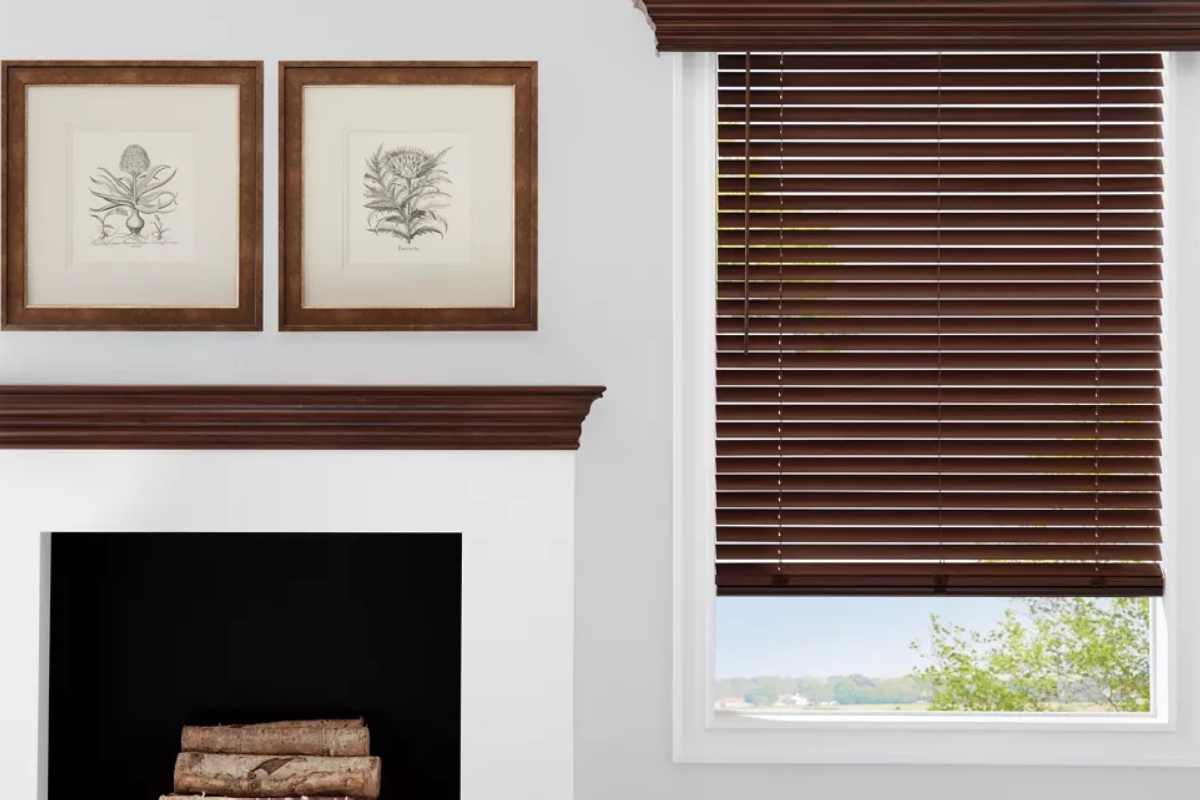 Create a Color Scheme
We can't emphasize the importance of a carefully curated color scheme enough. One of our favorites is a neutral color palette because it goes with most décor styles, and it creates a calming backdrop for you to add unique elements.
A neutral palette is always a hit, with wood blinds being one of the living room window treatments we love the most. The subdued nature of neutral hues is inherently relaxing, and the warmth of wood blinds creates an irresistible environment to put your feet up at the end of the day. A light stain will emphasize the wood grain, giving it even more natural appeal.
Consider an Earth-tone color palette if you love hints of nature in your home. Monochromatic paint schemes can be fun, allowing you to add pops of color with décor and artwork. No matter the color scheme you choose, make sure it speaks to you and your personal interior design style!
What is the Best Window Treatment for Living Rooms?
The proper lighting is essential no matter what mood you're trying to set. We love natural light in any space, and the right window treatments do wonders to highlight it. What is the best window treatment for living rooms? We're happy you asked. Sheer shadings are our favorite window treatment to accentuate sunlight. Sheer shades gently diffuse light at any hour of the day, and their delicate design is ideal for contemporary, classic, and minimalist decor.
After the sun sets, layers of lighting are far more relaxing than a single, bright source. Consider a dimming feature on a statement-making fixture if overhead lighting is necessary. Every living room is more comfortable with dedicated ambient, accent, and task lighting, so the illumination level is always in sync with your mood.
Add in Textured Materials
Smooth, sleek interiors are great but can be more energizing than restorative. After a long day, do you want to sit in a metal folding chair or a cozy recliner? Adding a few throw blankets and overstuffed accent pillows will up the relaxation factor of your living room tenfold.
Windows are a natural focal point and excellent for incorporating textural appeal. When it's time to add texture to your windows, your search will end with cellular shades. The pleats of cellular shades bring definition and depth to your windows while maintaining the soft appearance of a fabric window treatment. The temperature of a room plays a role in its ambiance, and cellular shades provide insulation to keep a space comfortable in every season.
Commit to Decluttering
A clean-living room is a relaxing one. Regardless of your style, paring down is always a wise idea for your home's aesthetic and mental clarity. The lines of vertical blinds make rooms feel more spacious, which also helps reduce the appearance of too many items in one space. Vertical blinds collect less dust than horizontal styles and rotate 180 degrees, giving you exceptional light control. They also double as a stylish room divider if a large room needs definition.
Design a Relaxing Living Room with Janovic