We're all about celebrating individuality and creative design at Janovic. Your New York City apartment is one of the best places to express your style; incorporating wallpaper can be a fun and easy way to make that happen.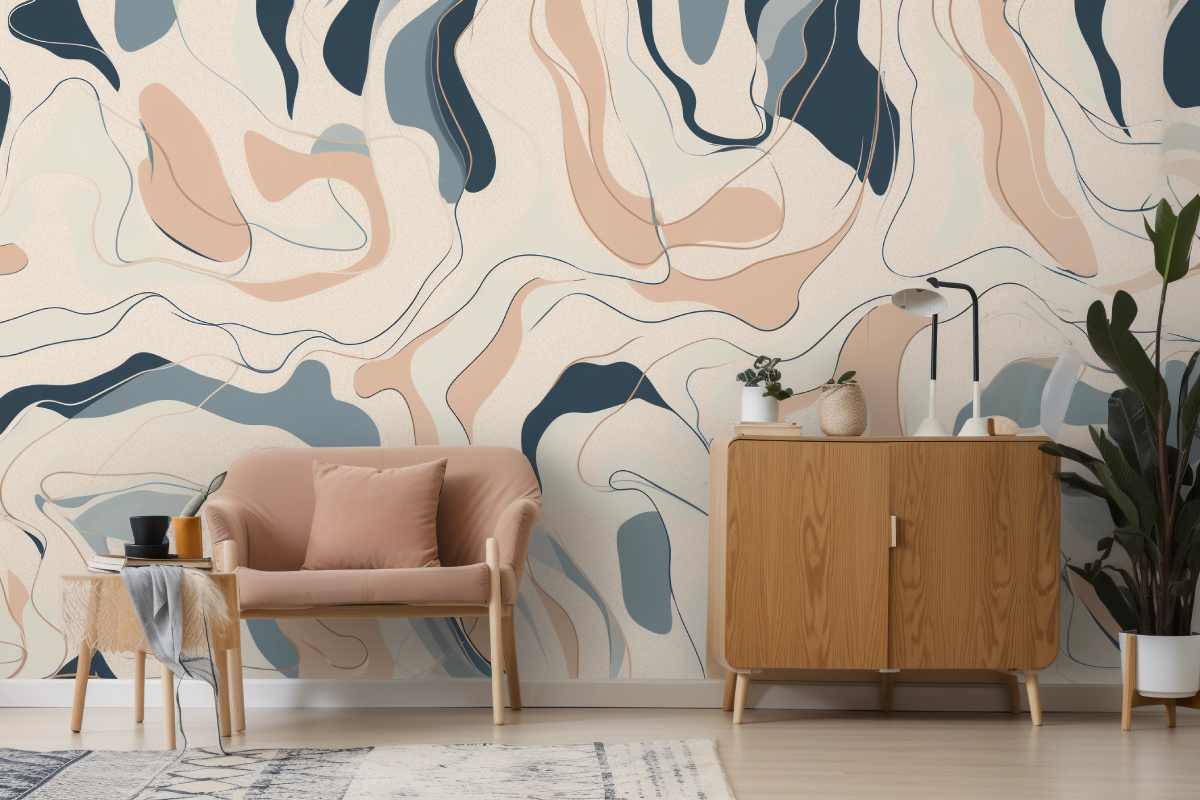 Is Wallpaper Back in Style?
The truth is wallpaper has always been in style. The trends for wallpaper move slower than other design elements, but it has always been a stylish alternative to paint. You can use wallpaper in unexpected ways to have the most impact; start with these three ideas.
Highlight Unique Architecture
We love seeing wallpaper on built-ins and other unique areas, like arches. You can use paint in these places, but a fun, printed wallpaper is an exciting way to accent these design features. How many of your friends have wallpaper on the front of their stairs? You could be the first. Bibliophiles will appreciate wallpaper featuring the spines of books to bring literature-inspired life to stairs and other areas.
Kitchen islands offer sophistication, and you can enhance their elegant design with wallpaper. Glass front cabinets in a kitchen are the perfect place to wallpaper; draw inspiration for the color scheme from other rooms in your home for a cohesive design.
Wallpaper Your Furniture
Upholstered pieces must sit this one out, but everything else is fair game. Wallpaper is an easy, sustainable way to upcycle vintage finds or bring a new spin to generic cabinets and tables. You can go wallpaper-wild on bookcases, dresser fronts, and small accents like step stools. Wallpapering just the legs of an antique chair will add zest without overpowering the piece's history.
Does your headboard need a facelift, but you don't want to replace it? Wallpaper it! Ornate mirrors are another fantastic place to use luxe wallpaper.
If you love unique patterns, it's much easier to wallpaper an item than to use stencils and paint. If you are artistically inclined, choosing a non-patterned option and adding personality by painting your own design is feasible.
Accent Walls and More
Solid-color ceilings can be so blasé. Using wallpaper on the fifth wall introduces color, depth, and texture without risking dripping paint. The interior side of your front door is another inspired spot for wallpaper. Typical accent walls are average, but framing various complementary wallpapers and using them to create a gallery wall is not. Check out water-resistant wallpaper to refresh a dated backsplash or cover old Formica countertops.
Do you prefer a more understated incorporation of wallpaper? Try wallpapering light switch covers or the slats of your window blinds; horizontal and vertical blinds are great candidates. Window frames, especially in large bay styles, look exceptional with wallpaper that complements the palette of the surrounding space.
Wallpaper Design Ideas for Your NYC Home