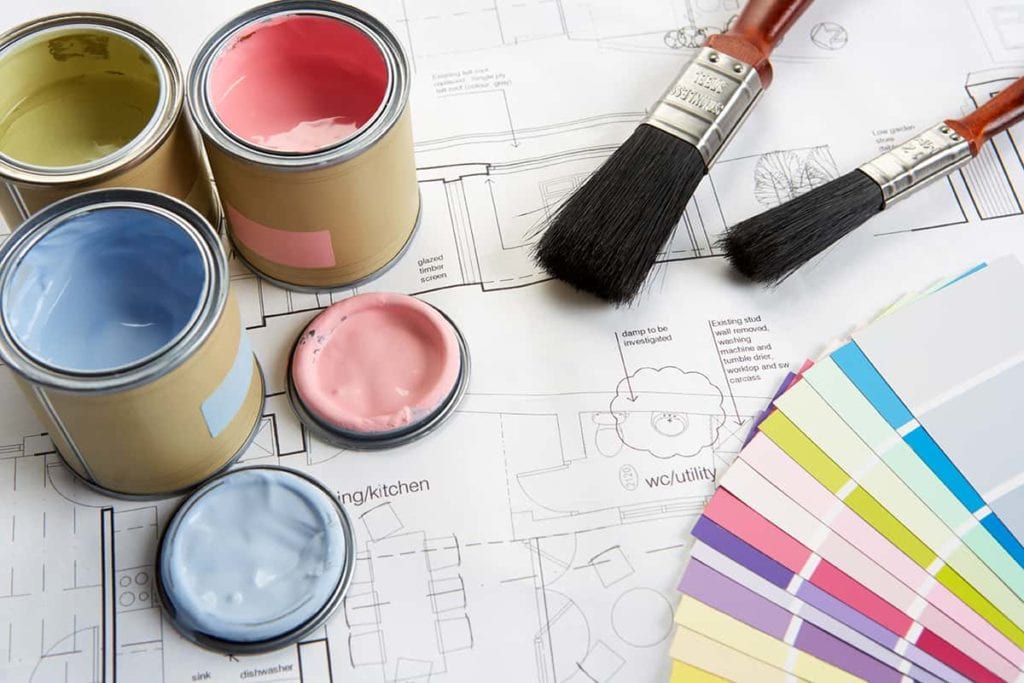 House paint is impossible to avoid. It's in every home and will continue to be for the foreseeable future. As something so constant, it's important to find a paint that will stand the test of time and look amazing in your home. At Janovic, we offer several amazing paint options from Benjamin Moore, so you can find exactly what you need for your home. Come into one of our showrooms today for help with choosing the right paint for homes.
INTERIOR PAINTS
Our Benjamin Moore interior paints are created with the highest standard to ensure you get both beauty and function in your home. These paints are created with an innovative color-locking technology that will keep your walls looking amazing for years to come. Benjamin Moore paint is easy to apply, and we carry the largest selection of Benjamin Moore paints in New York City. Some of the options we offer include environmentally-friendly paints, wall and trim paint, industrial coatings, faux finishes, and wood stains.
CENTURY PAINT
If you have a space that requires the highest level of quality, Century Paint has exactly what you need. While most paints are just about the color that goes on your walls, Century Paint is also about the feeling. This paint has a uniquely tactile design and offers a texture that is similar to that of soft leather. The color in this paint line is also unparalleled. It is so detailed that it can only be mixed in small batches and Benjamin Moore, where it is then pre-mixed, sealed, and sent to Century Design Partners, like Janovic. Plus, there are 75 amazing shades available in Century Paint, so you can find what you need for any project.
EXTERIOR PAINTS
At Janovic, we also offer exterior paints from Benjamin Moore, so the outside of your home can look just as stunning as the inside. We have premium-quality primers available, so your exterior paint will last, and you won't have to constantly repaint. When choosing the right exterior paint, you'll need to consider several factors, including the surface being painted, the type of weather where you live, and the look you want. At Janovic, we can help you determine all of these factors and pick the right exterior paint for your home.
As two companies who have both been around over 100 years, Janovic is proud to partner with Benjamin Moore to bring our customers amazing interior and exterior paint options. Since 1888, we have been providing premium products and excellent advice, and we are confident we can help you create the home of your dreams. We have ten convenient locations scattered across the city, including Soho, Chelsea, the Upper East Side, Yorkville, the East Village, the West Side, the Upper West Side, Gramercy Park, Hell's Kitchen, and Long Island City. Contact us today to get started on your next home improvement project!