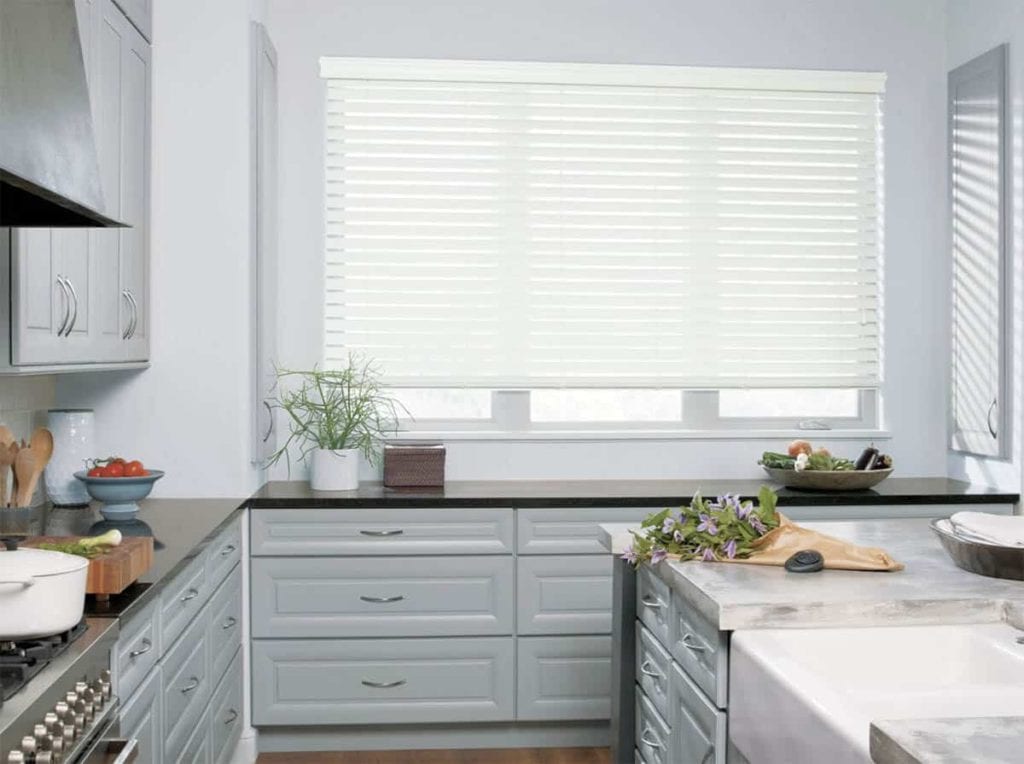 New York is a modern city, and as such, you may be looking for ways to incorporate more modern features into your home. A great place to start is with home automation, and one feature you may not have thought about automating is your window treatments. At Janovic, we offer motorized window treatments from Hunter Douglas that offer convenient operation and child safety. Stop by one of our conveniently located showrooms today to learn more about the benefits of motorized blinds for homes.
POWERVIEW® MOTORIZATION
The PowerView® Motorization system offers an innovative and intuitive way to control your window treatments. One option is to use the Pebble® Remote Control, which is ergonomically designed and comes in 10 stylish colors. You can also use the PowerView® app on your smartphone or tablet, which allows you to control your motorized blinds and shades from anywhere in the world, as long as you are connected to the internet. You can also connect PowerView® to whole-home automation systems, like Amazon Alexa or Google Home and control your window treatments with just your voice!
CONVENIENT OPERATION
If you want an even more convenient way to operate your motorized blinds and shades, you can schedule your window treatments to adjust automatically through the PowerView® app. This way, you'll never even have to give them a second thought. Your motorized window treatments can be scheduled to move based on the time of day, outside temperature, or local sunset and sunrise times. This convenient operation is just one of the many benefits of motorized blinds and shades.
ENHANCED SAFETY
Corded window treatments can pose a choking or tripping hazard to both children and pets, so it's important to find window treatments that are cordless. PowerView® Motorization is an inherently cordless system, so you won't have to worry about the dangers cords pose to your children and pets. This cordless design also keeps your windows looking neat and uncluttered. Additionally, because you can schedule your window treatments to adjust automatically, your home will always appear occupied, even if no one is there. This will deter any potential burglars and keep your family and belongings safe.
AVAILABLE STYLES
Finally, one of the best things about PowerView® Motorization is the sheer number of window treatment styles it is available for. We have options for blinds, shades, and even shutters. No matter what style of window treatment you're looking for, we can help you choose one that can be motorized.
If you're interested in learning more about the benefits of motorized blinds and shades or want to purchase your own, contact the experts at Janovic today. We have been around since 1888, and in addition to our gorgeous selection of window treatments, we also offer high-quality Benjamin Moore paint and wallpaper options. We have ten convenient locations scattered across the city, including Soho, Chelsea, the Upper East Side, Yorkville, the East Village, the West Side, the Upper West Side, Gramercy Park, Hell's Kitchen, and Long Island City. From all of these locations, we are able to proudly serve the entire city of New York.