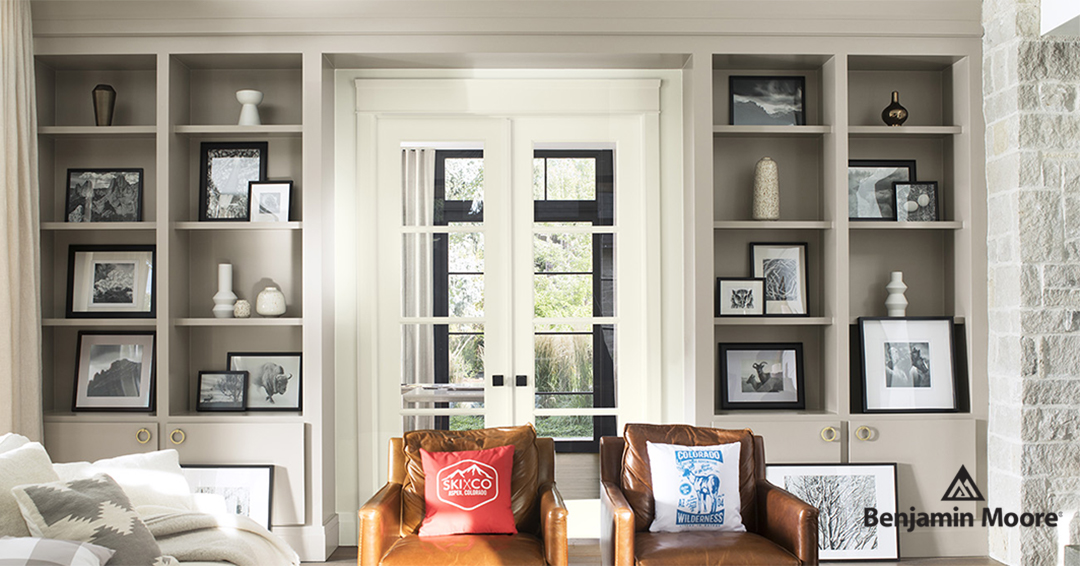 Finding the best paint color for your home can be a challenge. For many, the solution is 'white' and for this reason, we see white as the most popular paint color chosen year after year. But which white, exactly, is the right white? Our experienced team at Janovic understands the challenge that comes along with finding a paint color you love. As 'The Color Authority Since 1888' spanning 12 locations throughout NYC, our Color Consultants will help you meet that challenge. They're experts when it comes to finding the perfect shade of white that fits your space.
White is not colorless
The difficulty most people encounter when trying to pick the best shade of white is that they discover that "white" actually contains color. You can have a warm white, which has yellow/red undertones, a cool white which has gray/blue undertones. The list goes on. We've explored this further, by simplifying with paint chip dollops below.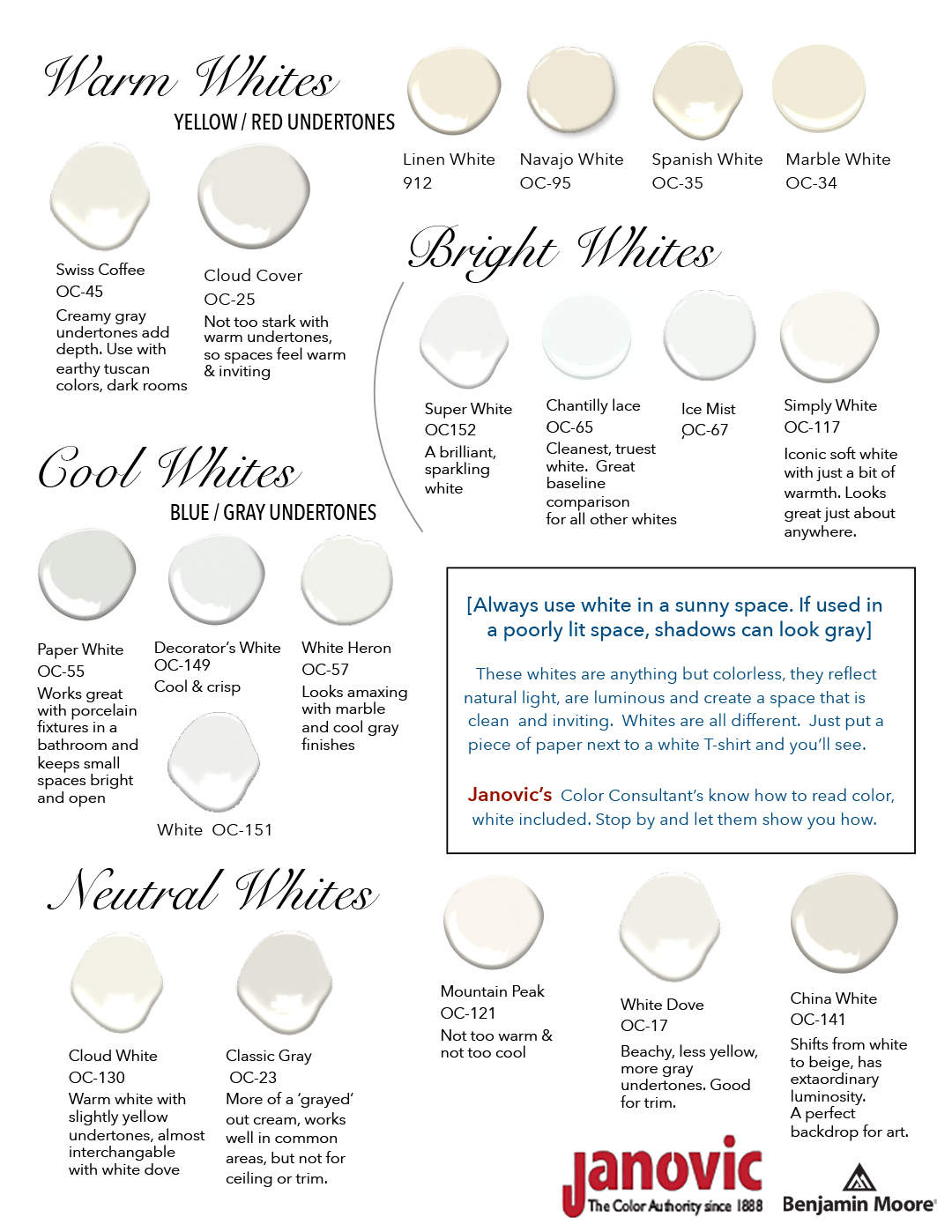 Another way to look at this concept is in your home with everyday items you have instead of thinking about paint chips. For example, if you look at a piece of printer paper and compare that to a white t-shirt, the shades are likely to be incredibly different despite both being ostensibly considered white. Can you see the difference in hues when these objects are placed side by side? Is there really a true "white" paint color? The paint chip samples above vary by comparison as you can see.
Is there one true shade of white?
While there is no "one true shade" of white, Benjamin Moore offers a variety of shades to choose from. The selection of whites from our convenient locations throughout the City is endless. Our Color Consultants use Benjamin Moore's Chantilly Lace as a barometer for a true white. This white can stand alone or complement another color.
Janovic offers NYC shoppers the chance to find the perfect shade of white. Our Color Consultants will guide you in the right direction. The result is an exceptional customer experience, which creates a comfortable space to call your own.