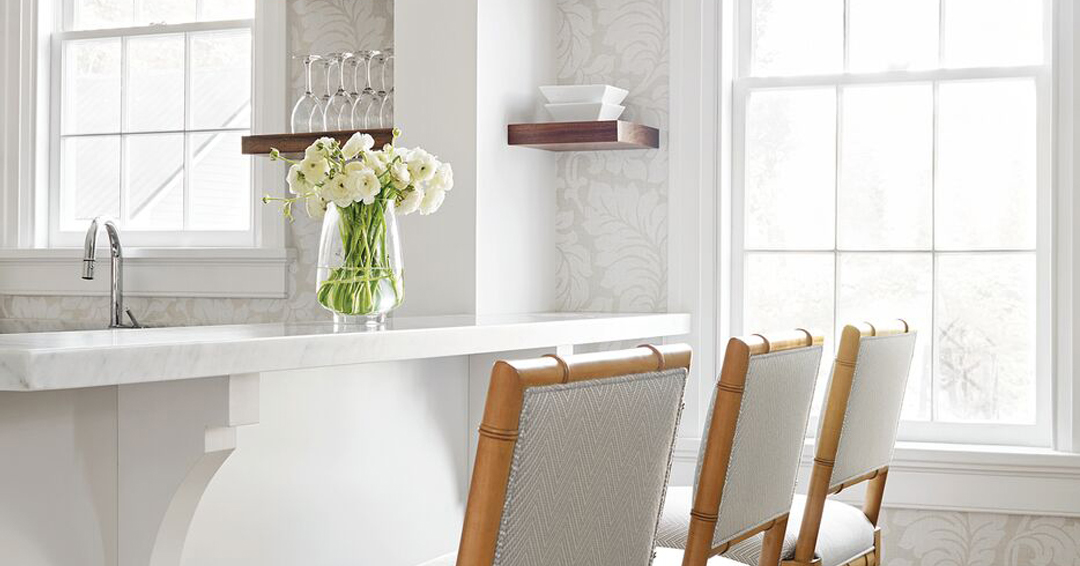 Picking out the perfect wallpaper can be overwhelming, but it's the perfect opportunity to add a modern twist on traditional style in your home. We may all think of floral wall covering as a staple in home design for generations, and even the ancient Greeks used to adorn anything they could with flowers. But is floral still trendy today? Will it make your home look like your grandma's? Let's look at why floral is a great, modern choice for you!
Breathe life into your space
One of the reasons floral wallpapers are so popular is because they bring a bit of the outdoors in. This can help your space feel more connected to the world and help alleviate cabin fever during the cold winter months. It's a great way to help your home feel a bit warmer and more interesting, too, with floral patterns being quick to catch the eye.
Not your grandma's wallpaper
If you've only ever seen your grandma's floral wall coverings, you would be forgiven for shying away from the idea. Today, there are floral patterns in wall coverings for just about every taste. Maybe you'd like something simple, for example, that adds a hint of elegance to your walls without overwhelming the rest of your décor? There's a floral wall covering that would be perfect for you. And if you'd like something bold that makes a statement and demands attention, there are options to suit that need, too. In fact, versatility is one of the main reasons florals have remained so popular over the years.
Finding your floral
Interested in learning more about the perfect floral for your home? Established in 1888, Janovic has a long-standing history in New York with helping customers choose just the right wallcoverings for just the right space. Come and visit one of our décor specialists today – we've got a great selection at our Chelsea and Uptown West locations. They are talented professionals with years of experience to help make your floral wall coverings the envy of all New Yorkers. Our design experts will show you countless options from brands like Kravet, Thibaut, York Wall Coverings, and Anna French – just to name a few.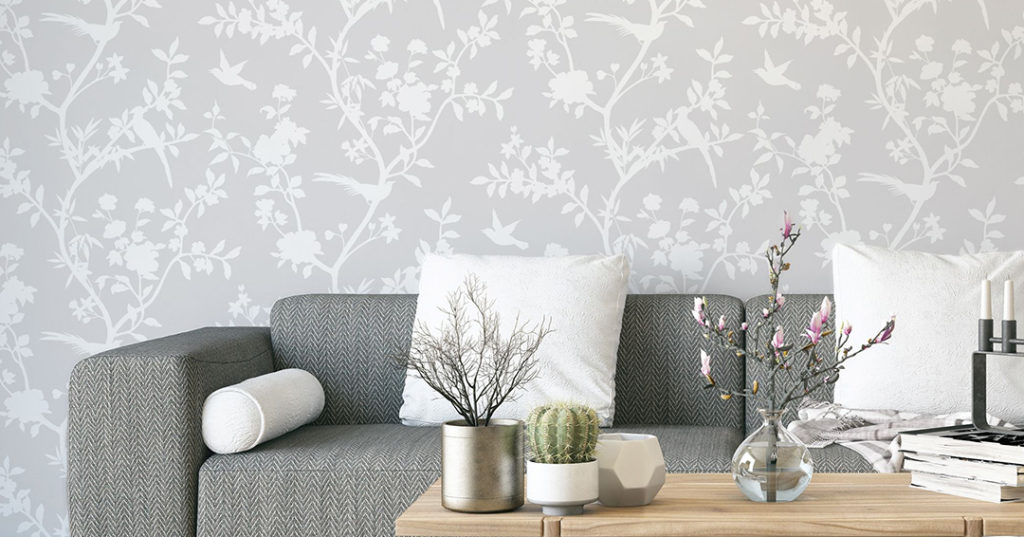 Tempaper = removable wallpaper
Can't commit to wall covering that is costly, yet desperately want a change? Janovic will show you a wide range of Tempaper options (like the one shown above). Never heard of Tempaper? These beautiful wall coverings go up easily and come down with no mess or glue left behind. From geometrics to florals, subtle or bold, Tempaper is self-adhesive (just peel away the back) repositionable, and removable. They are not like other sticky back wall coverings in that they are steam and moisture resistant, environmentally conscious, made in the USA and as temporary as you like. Keep it up for a day or live with it for years – your choice!
Great for renters!
Decorate like you own the place without commitment or damage to walls. Make your space your own, then leave it the way you found it when you're ready to move on. Let one of our décor experts share countless options to help bring florals into your space. Reach out to us today!