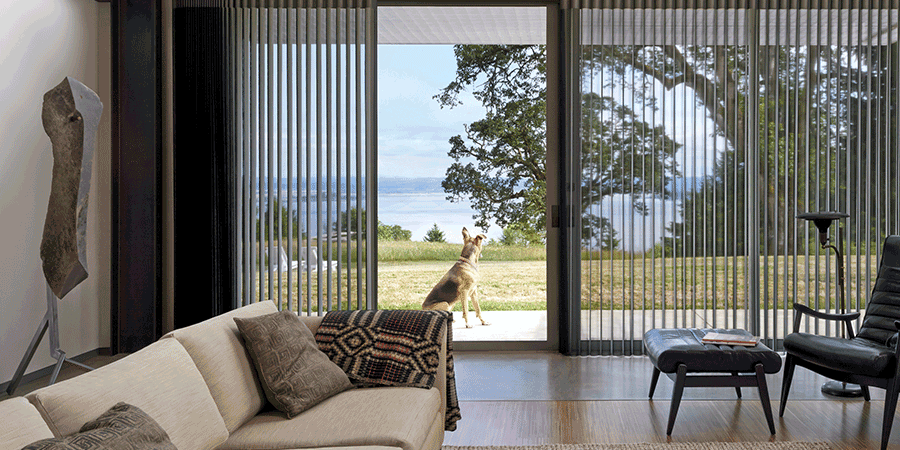 If you have glass doors in your NYC area home, you know that they are often considered a "Catch 22." You most likely love having access to your outdoor space, whether it's a balcony, patio, or yard. But, since doors offer a large amount of glass, you end up with frustrating issues of glare, lack of privacy and flooding light. Glass door window treatments help you create the perfect atmosphere. Wondering which window shades are right for your doors?
Choices in Glass Door Window Treatments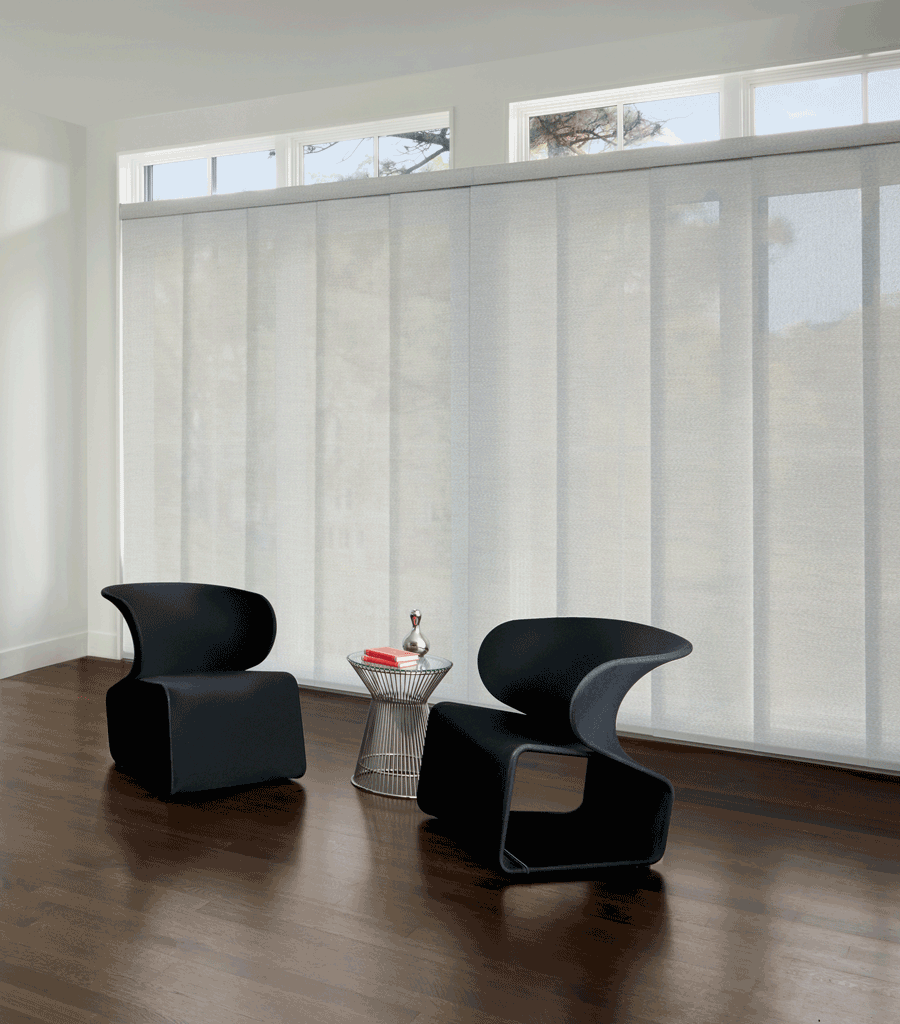 If you're searching for glass door window blinds, shades, shutters or draperies, there's no better time than now! The options out there offer significant design solutions and easy access for you to use them. Beyond the traditional vertical blinds, there are contemporary choices to upgrade the style of your home while improving the function. And, you'll add incredible benefits, like UV protection, reduced glare, energy savings, comfortable temps and filtered light.
French Doors & Patio Doors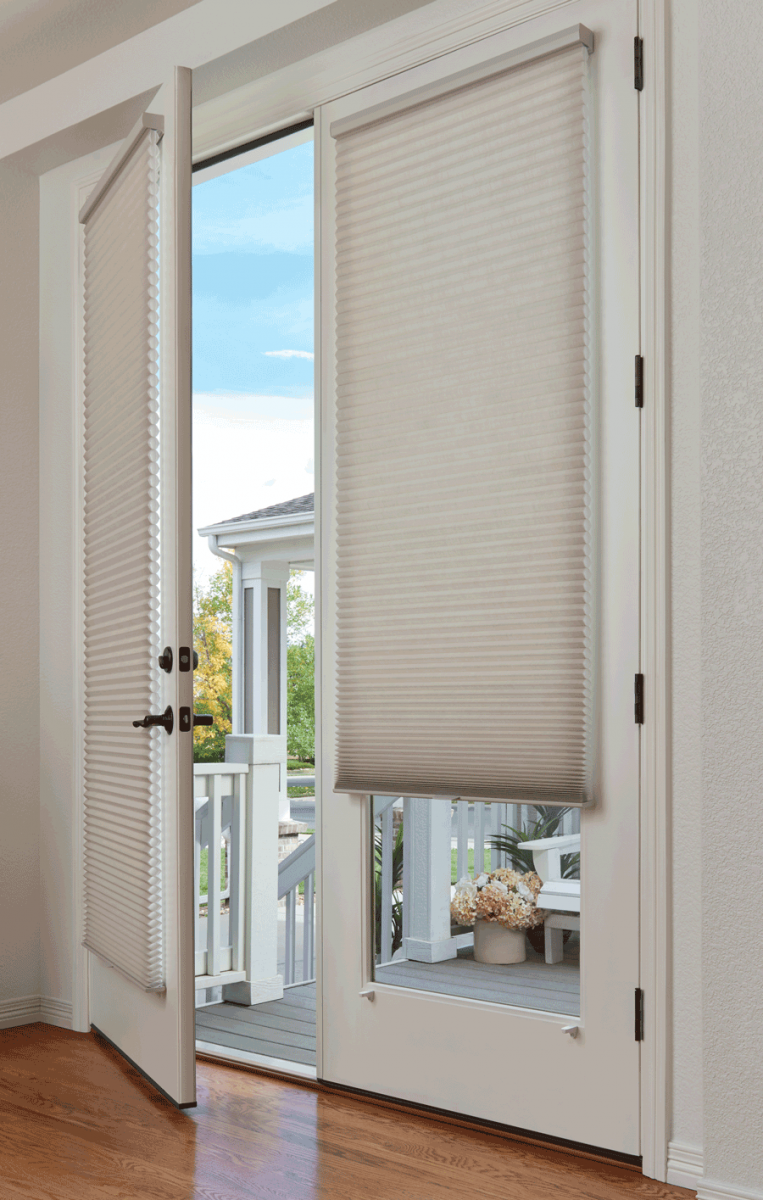 Your French doors add gorgeous character to the look of your home. However, in order to enjoy access to the outdoors, function is incredibly important. With custom door window treatments, the door handles are easy to use. The character of the doors is styled with fabrics that complement your home's unique decor.
Sliding Glass Doors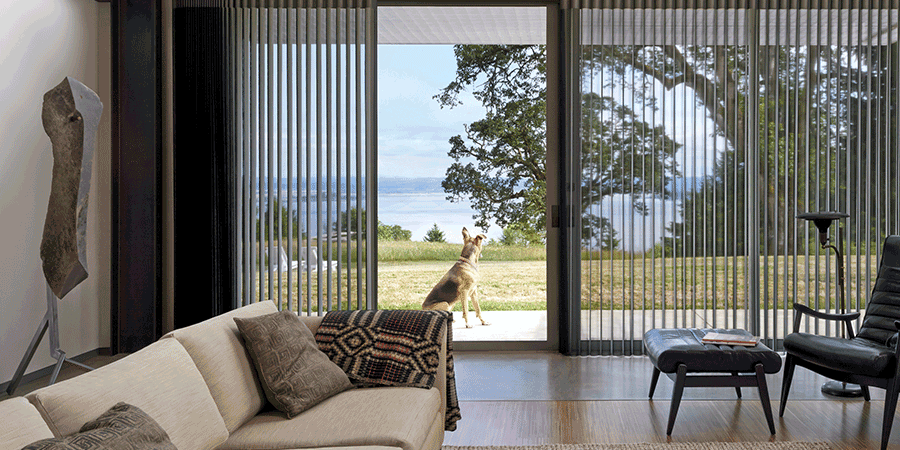 Much like floor to ceiling windows, your sliders offer breathtaking views and lots of natural light. Too much light. And, a view out is also a view in. This area of your home should be a stunning backdrop that provides life-changing solutions. With today's glass door window treatments, you'll choose the look you love with fabrics and materials for an awe-inspiring scene.
Your window covering specialists at Janovic will come right to your home to help you decide on the right glass door window treatments for your NYC home. Stop on by one of our many NYC window treatment galleries, or get in touch to schedule your FREE in-home consultation.