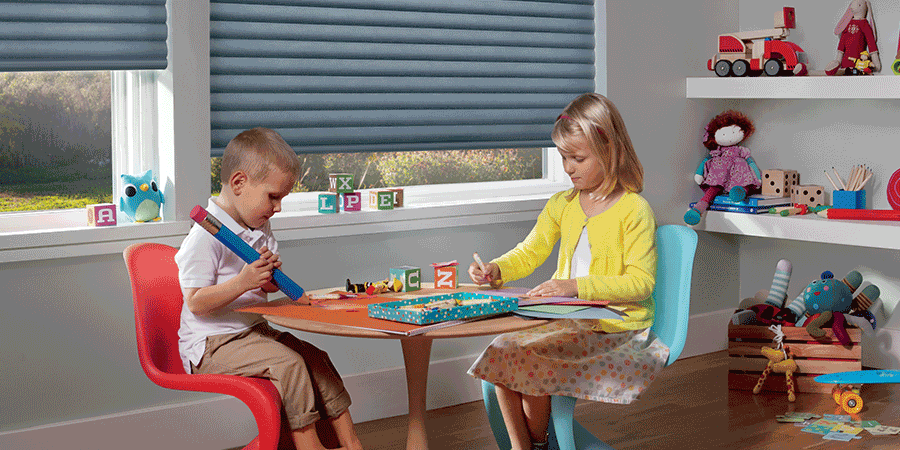 Safety always comes first when it comes to your little ones. But, there are often overlooked dangers in your own home. Blind cords. Do you have them? Let us fill you in on the risks and the solutions we have for you.
Pay Attention to Blind Cords
Blind cords seem simple, innocent. But, to a child, they are something dangling, just waiting to be played with. Their imaginations run wild, and the cords suddenly become a rope, leash or necklace. Things take a turn for the worse when the cords tangle or tighten.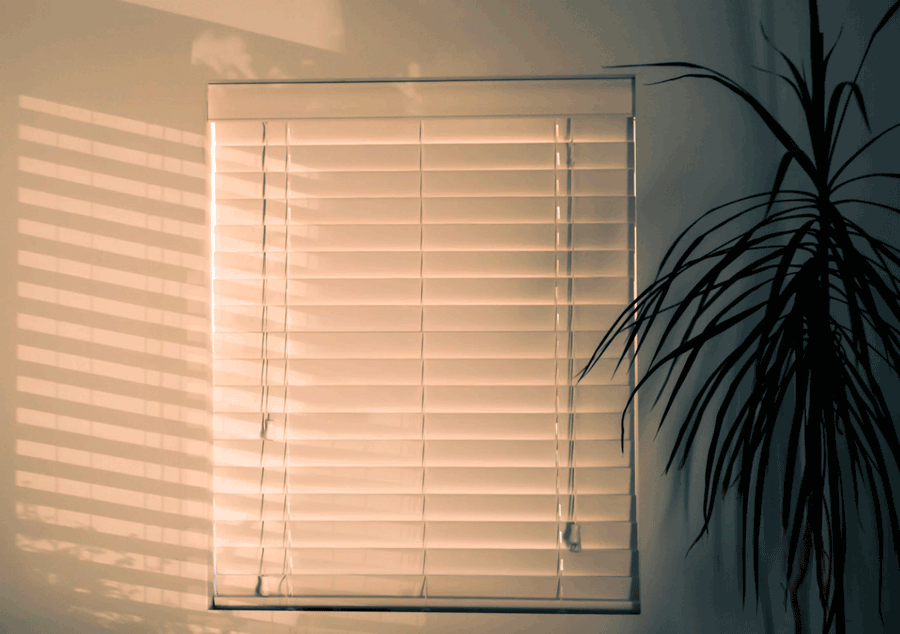 Our United States Government Consumer Product Safety Commission classified blind cords that dangle down from blinds and shades to be a danger. As of December 2018, regulations were placed on products sold.
You Have Options!
There's no need to fret. Hunter Douglas made child safety a top priority years ago. Since then, a vast array of child safe choices are available for your home…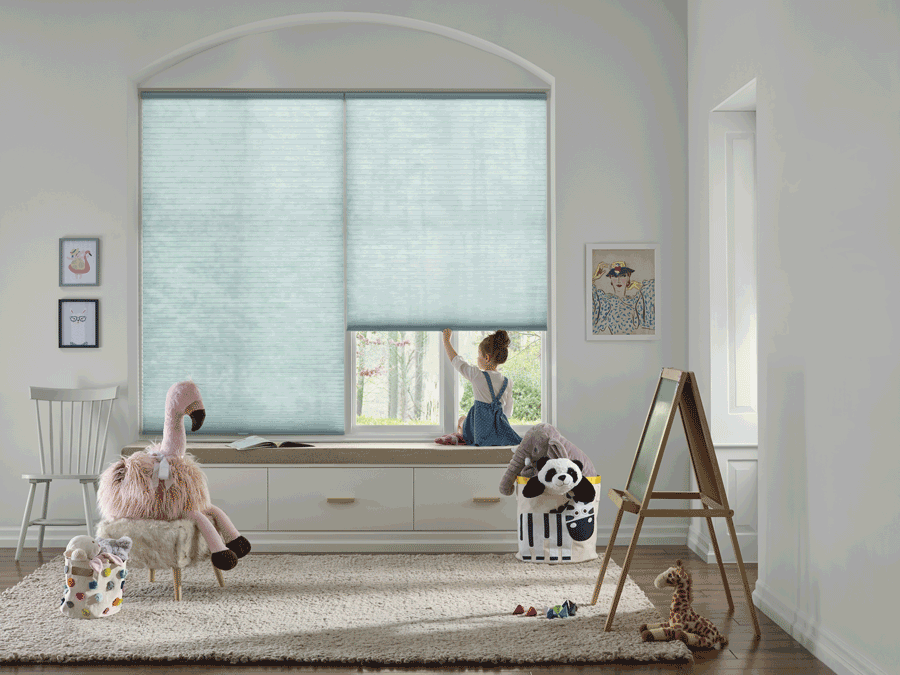 Our LiteRise cordless system takes the blind cords out of the scenario. Simple to operate, a gentle nudge up or pull down on the bottom rail, and adjustments are made. Safe and easy.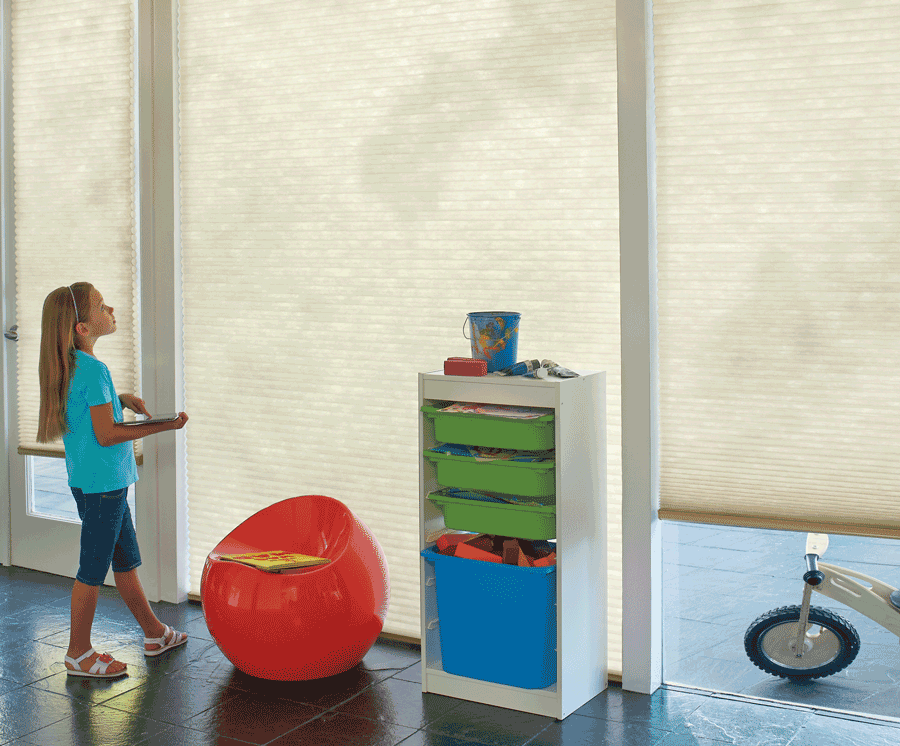 With even more convenience, consider motorized shades. Child safe and life-changing, you'll control your shades at the touch of a button. No cords involved!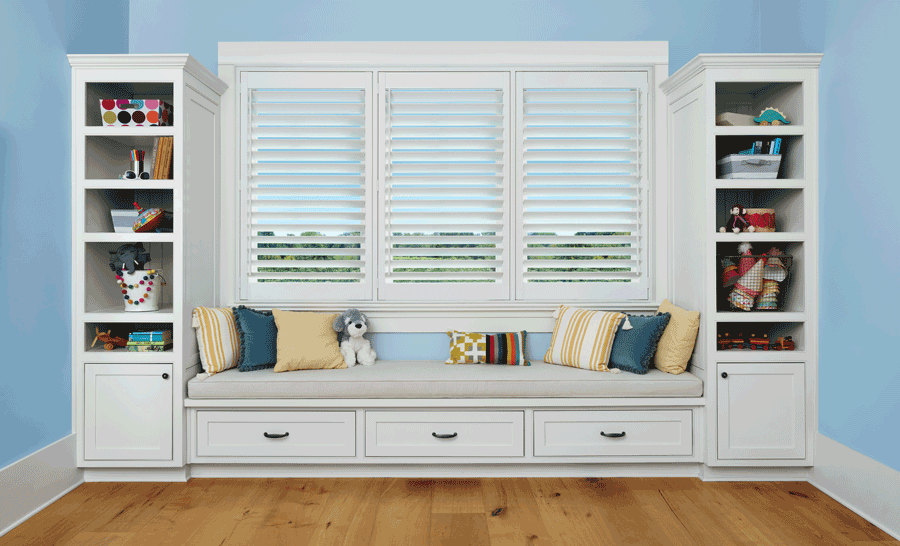 Plantation shutters are designed without cords to begin with. And, while they're obviously not a concern when it comes to cords, there's an extra feature that makes them even safer! Framed right into the window, they stay secure, remaining in place when your child is playing nearby.
Are There Safe Cords?
The answer is yes. While we all realize the safest blind cords are none at all, there may be times when a cord is necessary. Layout limitations, like furniture in front of the window, or hard-to-reach windows, can cause you to need cord operation. We are here to walk you through your choices in cord-safe window coverings, so you can decide which system works for your home. Starting from the top left, and going around clockwise…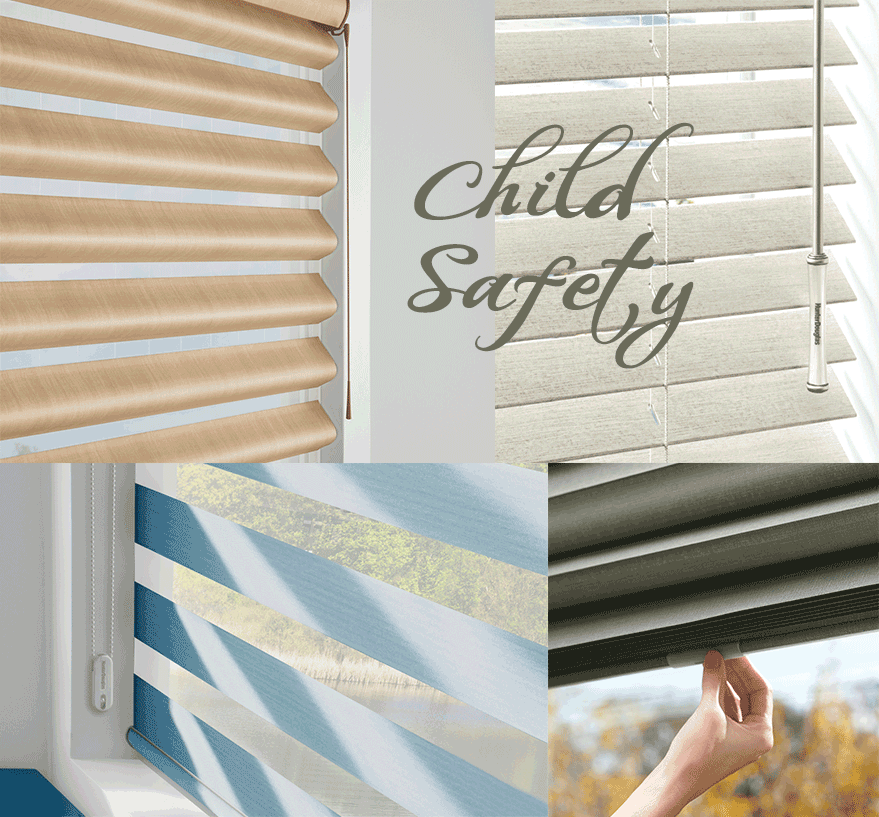 Soft Touch is one of our new operating systems. Motorized at the individual window, a lightweight wand is used to adjust. Tapping the wand up or pulling gently downward will activate. If the wand is tugged too hard, the wand disconnects–held together by magnets.
UltraGlide offers a child safe cord that automatically retracts when used. It's short to begin with, but it stays short, no matter what position your shades are in.
Literise is the cordless system we mentioned above. We added it here so you could see up close how simple and safe it is.
Continuous Cord Loops are fastened inside the window frame at installation. The cord tensioner secures the cord, keeping it tight, while allowing adjustments to be made easily.
You Deserve Peace of Mind
Getting rid of the blind cords in your home will give you the peace of mind you deserve. At Janovic, our window covering specialists are here to help you decide which operating system will work for you and your family. Stop by one of our showrooms throughout NYC to see full-size displays, with a variety of operating systems. Then, invite us to your home for a FREE in home consultation.
Contact us for your free in-home consultation.