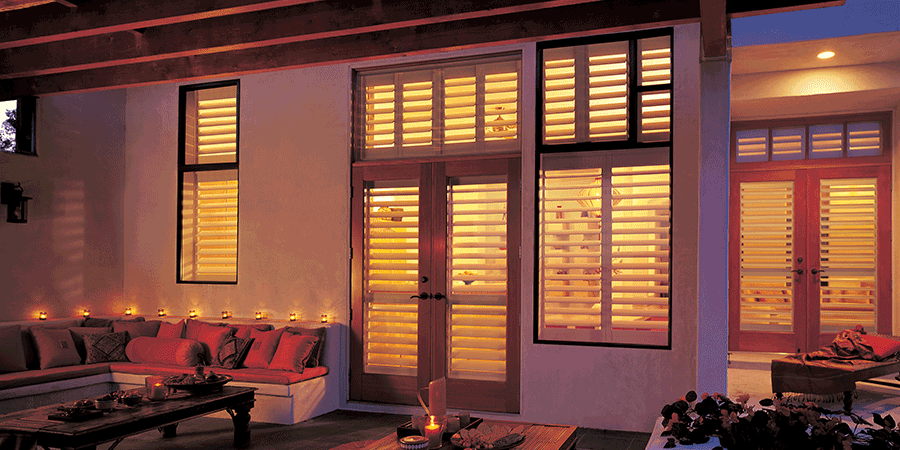 It's no secret that plantation shutters bring classic and sophisticated beauty to your home. But, while their stylish abilities automatically upgrade any room, the benefits of plantation shutters offer lifestyle transforming qualities! Continue reading to see how these gorgeous window treatments can add custom control, convenience, energy efficiency, privacy and more!
Customizable Control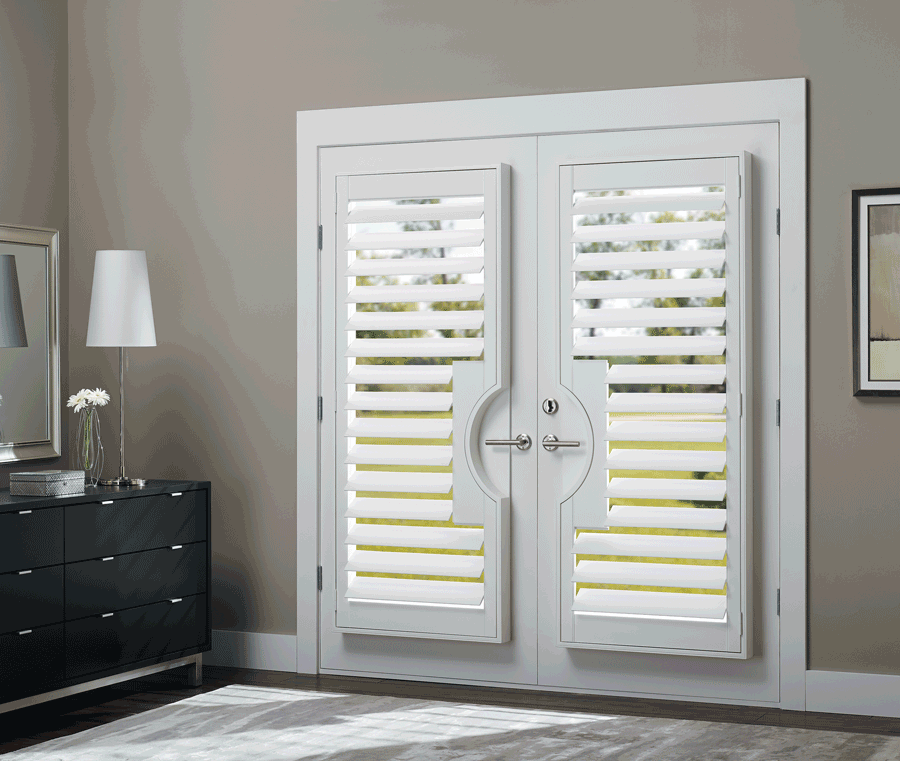 Want illuminating entryways without sacrificing privacy? Need a stylish option to cover windows and doors without losing the function of the handles? With plantation shutters, you get all that and then some! Adjustable louvers allow you to direct light upward, while blocking the view in. Custom cut-outs allow you the ease of use, with a beautiful finish. Plus, with the ability to frame the glass, you'll add energy efficiency to the list of benefits of plantation shutters.
Find the Perfect Fit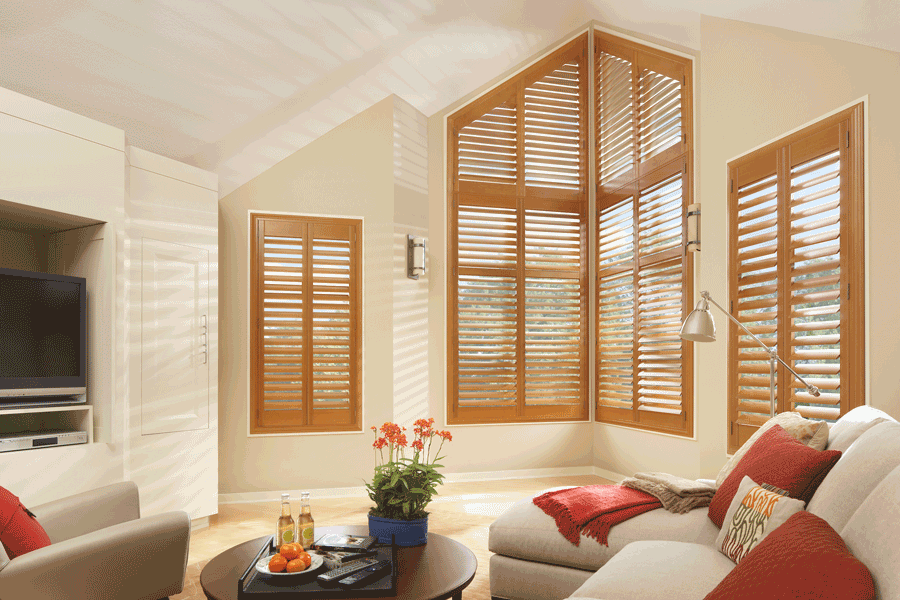 Features like corner or bay windows, angles, arches, and other unique shapes can often be a challenge to cover. Thanks to interior shutters, the days of pondering over unique shaped windows is over! Custom crafted to fit your specialty-shaped windows, the character of these windows is maintained. And, if you have these unique windows in hard-to-reach spaces, there's no better answer than motorized shutters. Integrate them with your smart home to control them on a schedule or at the touch of a button.
Sleep Soundlessly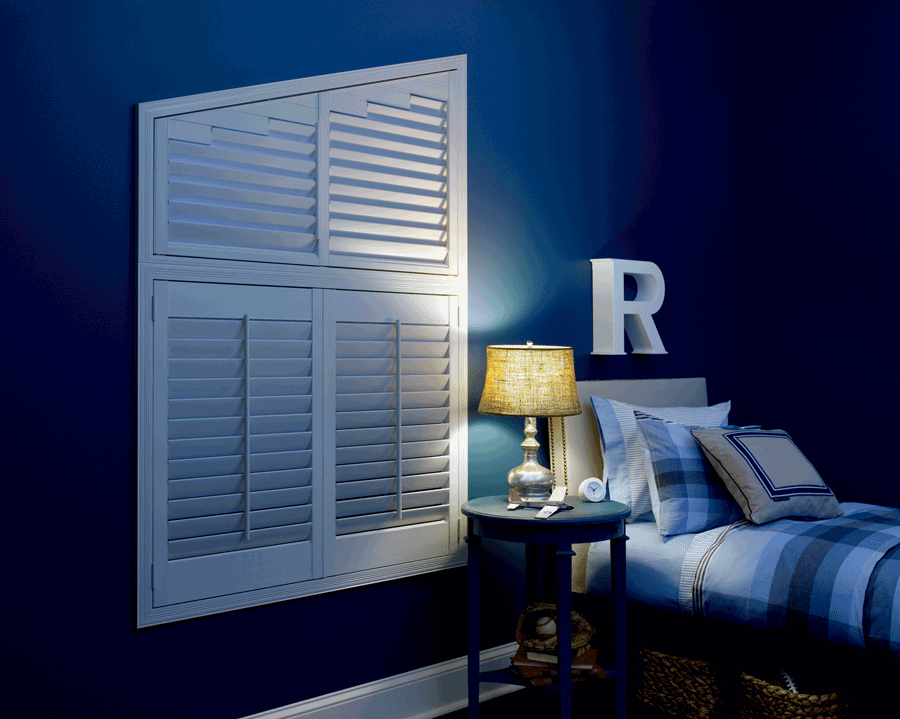 Time of day and the use of a room both play a big role in necessary function of window coverings. Interior shutters that are easily adjustable, letting light in during the day–and keeping light out at night. The flash of passing headlights, or the glow of street lamps can interrupt much-needed sleep. The benefits of plantation shutters add just what you need for the bedrooms in your home! Room darkening, privacy and easy adjustment make them perfect. And, with a cordless design, the whole family can rest easy knowing they're child safe.
Upgrade Your Exterior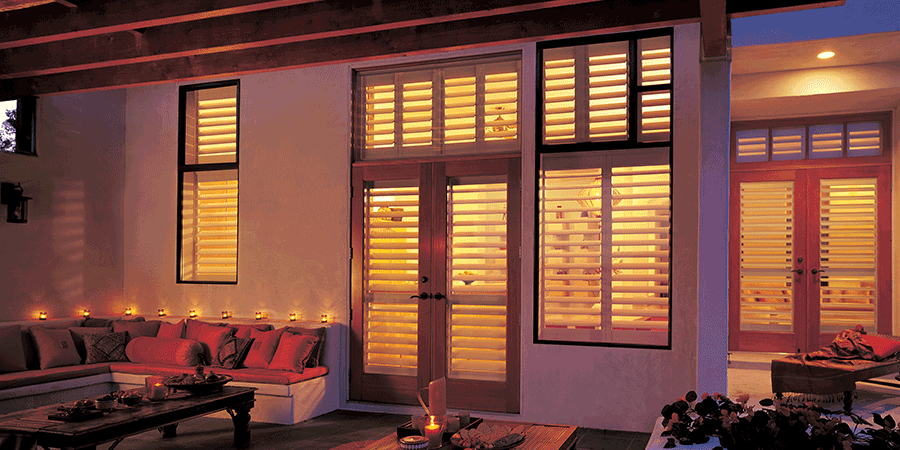 Interior shutters make the inside of your home look great. What about the exterior? With the curb appeal of plantation shutters, the neat and uniformed look not only enhances the inside, but the outside of your home, too! Easy adjustments mean the right amount of privacy is at your fingertips. You'll always get the ideal welcome home with the beauty of shutters on your windows.
Enjoy the Benefits of Plantation Shutters
A stylish home that also enhances your quality of life is what you deserve. With plantation shutters you'll get just that! Our team, at Janovic, would love to help you upgrade your home to fit the needs of you and your family. Contact us today for your free, in-home consultation.
Contact us for your free in-home consultation.