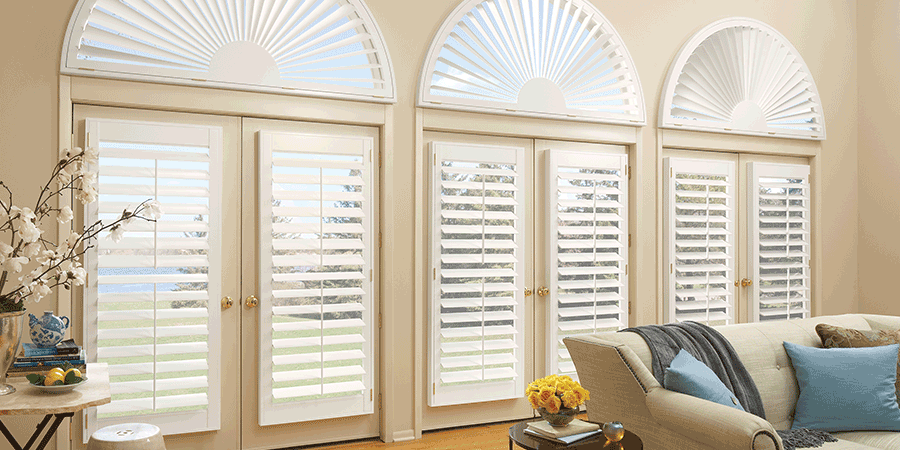 With summer in full swing, everything is heating up. Don't let your home be one of those things!  Arched windows add so much character and charm to your house, but because they open your home to increased sunlight, they also let in too much heat. With arched window treatments, that's no longer a problem!
Types of Arched Window Treatments
There is often a hesitation to add window treatments to arched windows. Who wants to lose that beauty?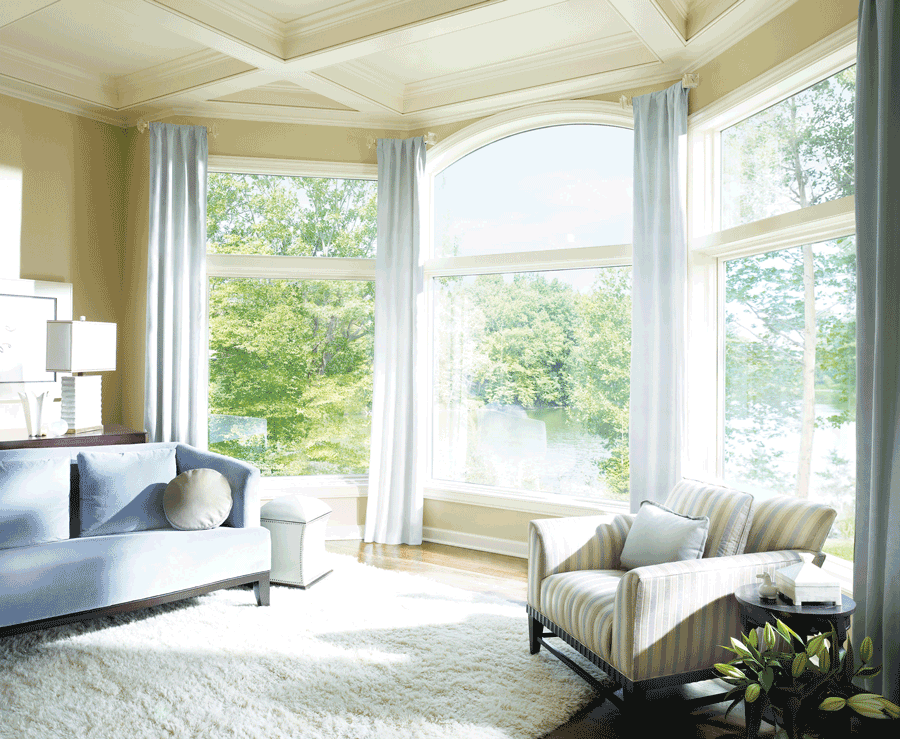 However, with the right arched window treatments, you can add functionality and style to your space.  We carry a variety of shades, blinds, and shutters that will enhance your distinctive windows–even more.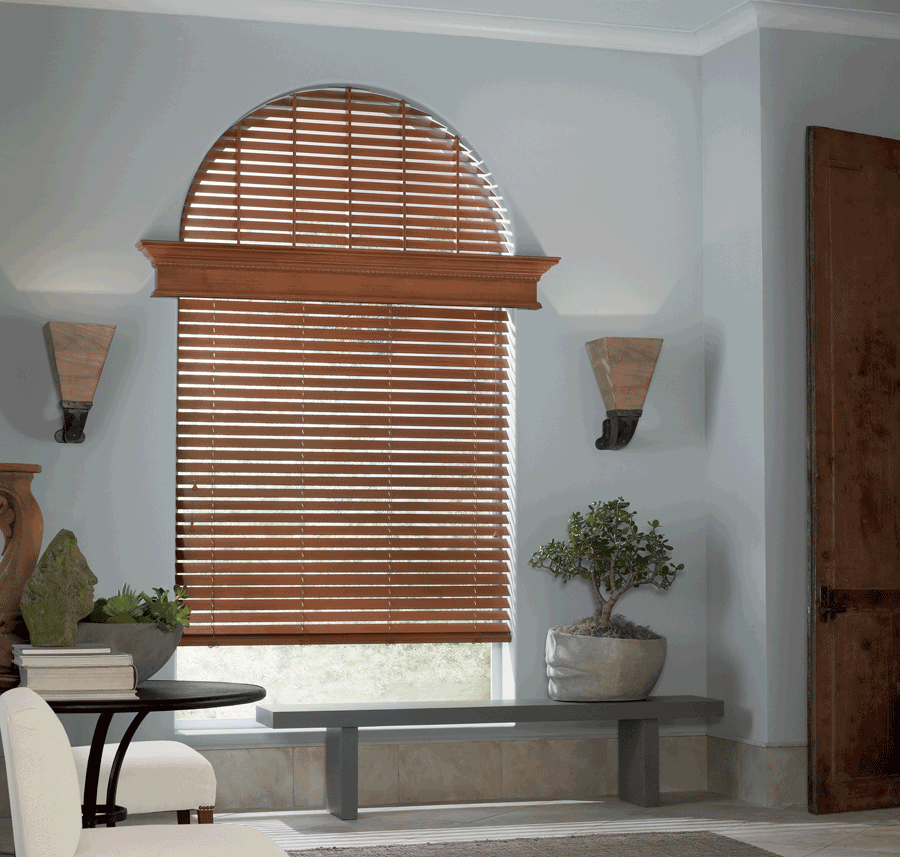 Top Down Bottom Up
Love all the sunlight peeking through your windows, but not a fan of the heat in your home that comes with it?  You're not alone! Similar to top down bottom up blinds, you can choose arched window treatments to cover just the bottom portion of the window. The light will shine in at the top, toward the ceiling. This way you have all of the natural light, with none of the added warmth.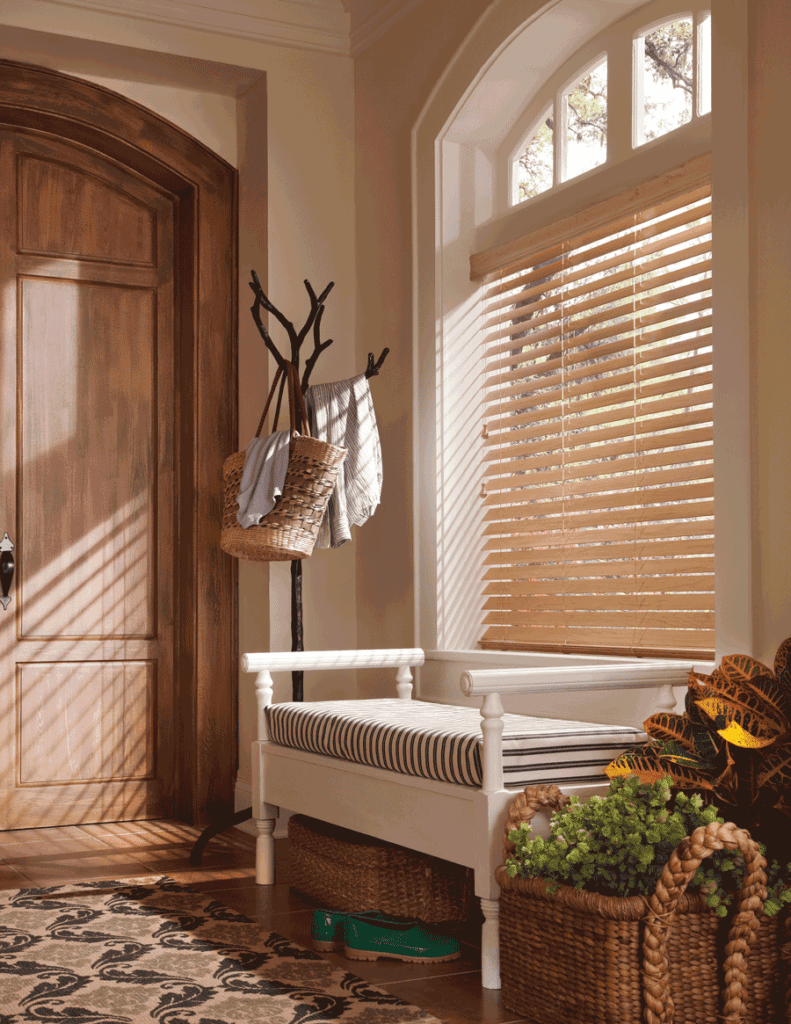 Classic Shutters
Plantation shutters are such an amazing choice for arched window treatments.  It allows you to have all of the style, while also staying in control of how much light is coming through.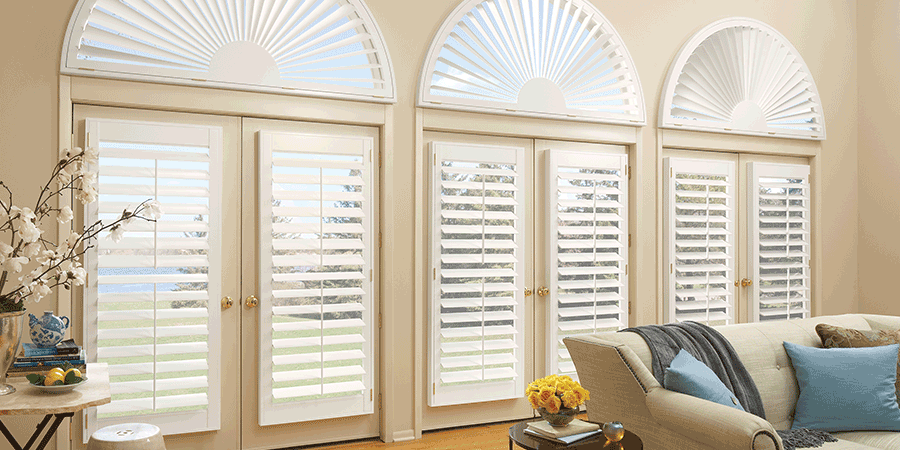 Beating the summer heat has never been more stylish!  Let our team at Janovic help you today.  We'd love to see you visit one of our showrooms to get an idea of what type of arched window treatments you're most interested in.  From there, schedule your FREE in-home consultation to start planning!
Contact us for your free in-home consultation.