You can look around any apartment and see paint on typical surfaces, like wood and sheetrock. But in NYC, we embrace the unexpected, including the surfaces we paint. Check out some of our favorite unexpected surfaces to paint in your NYC home.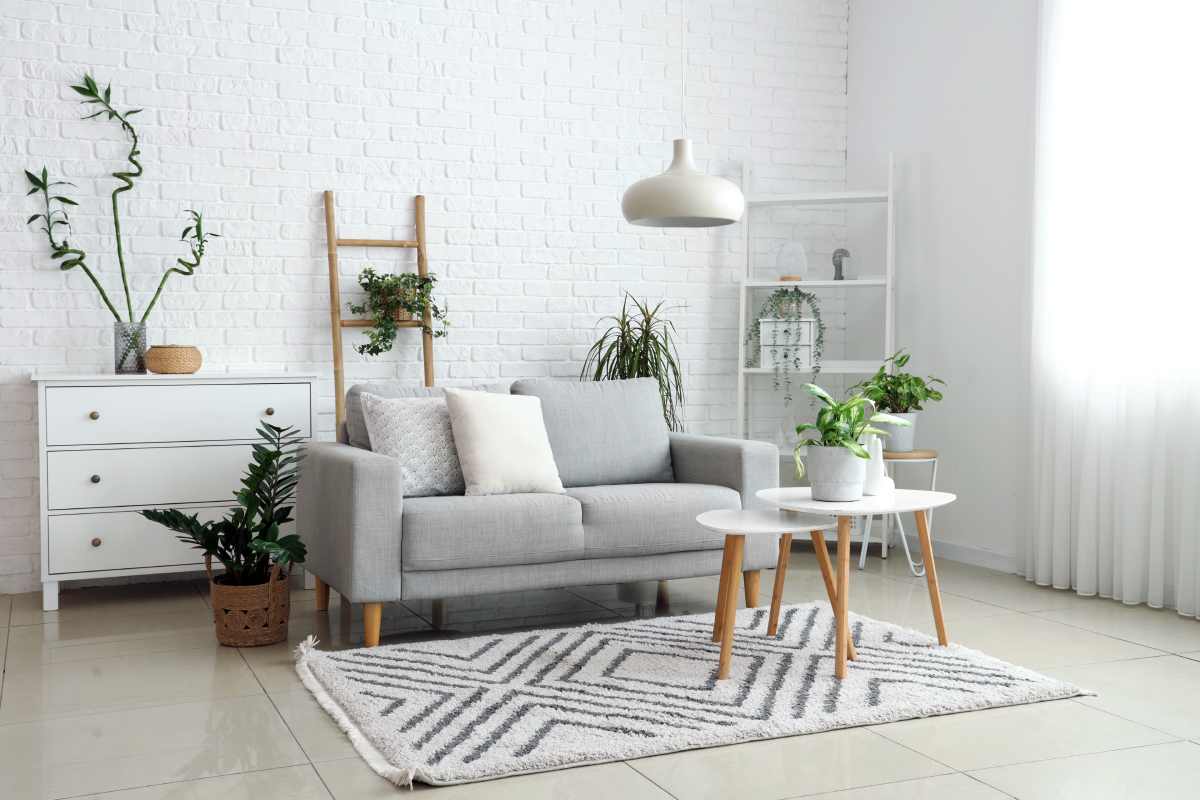 Floor Paint
The flooring is another spot in many homes that is overlooked when considering paint. You can use Benjamin Moore specialty floor coatings to touch up an older floor or create a new look with a checkered pattern or mural. Floors are one of the most unexpected surfaces to paint, especially if you get creative with it. Imagine looking down rather than up to see a bold, colored surface in a room. Painting the floor is a fantastic way to incorporate color into an otherwise neutral space where you don't want to paint the walls or change the furniture.
Wallpaper Paint
Can you paint over wallpaper? Yes, if it's the correct type. Why would someone go to the work of hanging wallpaper to paint over it, you ask? Despite the overwhelming number of premium wallpaper options available, sometimes you can't find the perfect one that speaks to you. In that case, purchasing paintable wallpaper is the ideal route to take. Painting over wallpaper will bring depth and texture to your walls without needing a busy or large-scale pattern. Don't try this with ordinary wallpaper. Paint will slide right off vinyl wallcoverings and be absorbed by grasscloth varieties.
Brick Paint
Exposed brick is everywhere in New York City, and we love it! Many older apartment buildings have brick in unexpected places, but it offers a unique surface to paint, and paint can quickly bring old, faded bricks back to life. You can have fun with brick, too. Murals, solid colors, and geometric patterns can easily add memorable moments in and outside your NYC apartment or townhome.
Book a Color Consultation
When you're unsure what kind of paint is best for your unexpected surface, book a free, in-home color consultation with our Benjamin Moore paint experts or visit us at one of our locations across New York City! We specialize in finding the right type of paint and color for our customers. We can also determine if primer or specialty paint is needed for your project.
Here are a few things to be thinking about before your color consultation:
How many walls will I be painting?
What kind of surface am I painting?
Is this a high-traffic room?
Does it see humidity or moisture?
What kind of color palette do I want in my home?
These are great starter questions for your conversation with Janovic's color experts. Let us know your wants and needs, and we'll share our best tips, tricks, and advice for getting started. We can also help you order all the supplies you'll need for your paint project.
Painting Unexpected Surfaces in Your NYC Home
Janovic has everything you need to bring a fresh look to unexpected surfaces in your apartment. We are the city's premier retailer of Benjamin Moore paint and Hunter Douglas window treatments and can help you with every step of the design process. Visit one of our showrooms across the city today or book an in-home consultation.