Skylights and other specialty windows are some of the most eye-catching features in a home. They let in ample natural light and add visual interest to your space, but they can be difficult to outfit with new window treatments. Luckily, Janovic specializes in specialty window blinds, shades, and shutters!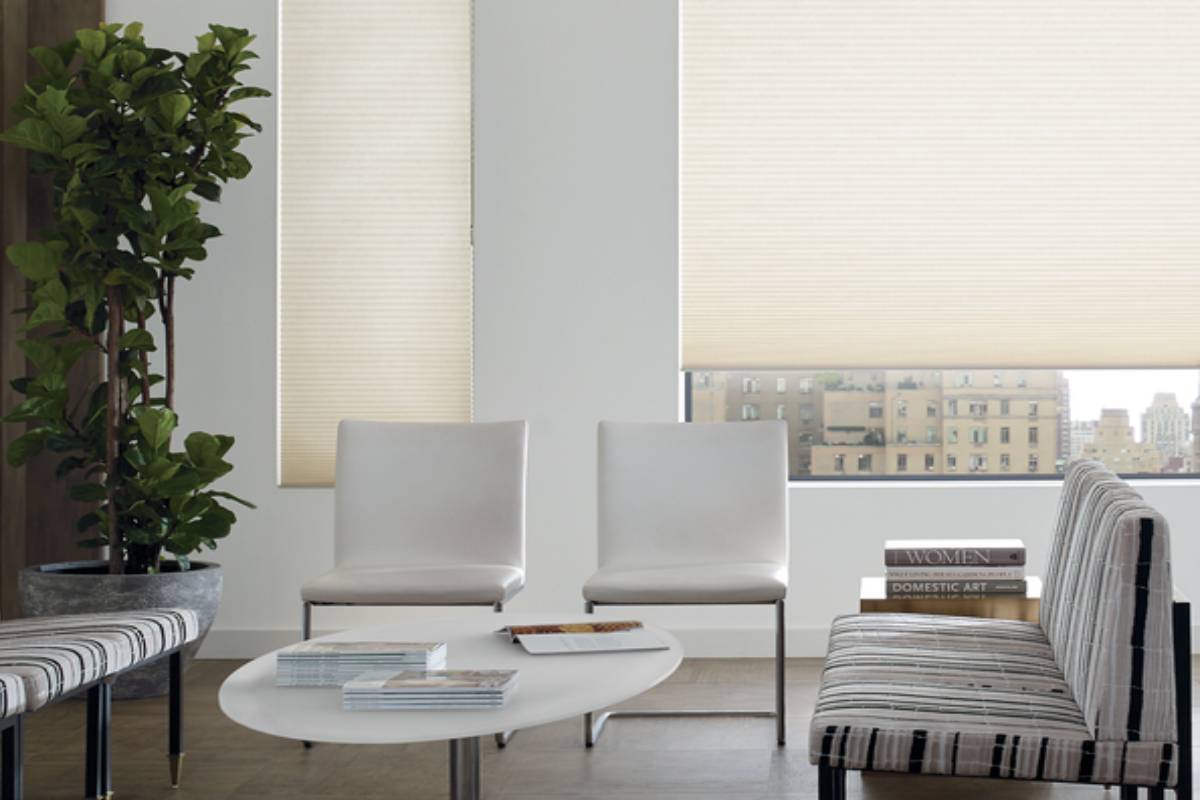 Unique Does Not Mean Impossible
Specialty windows come in all shapes and sizes – which is precisely the problem for those who want to purchase specialty window blinds or shades. Specialty windows include:
Any window that is an abnormal shape, like a triangle, diamond, or circle.
Windows in unique locations, such as skylights and bay windows.
Windows of unusual sizes, such as floor-to-ceiling windows.
Your unique window may even embody all three of these characteristics!
Their distinctive shapes, locations, and sizes give your specialty windows their charm and make them the highlight of your home's architecture. Unfortunately, most ready-to-install window treatments do not have shapes and sizes compatible with your windows. Even if you could buy your new blinds or shades in a box, installing them would pose an entirely new problem.
Ordering custom blinds from a local window treatment dealer is the best way to ensure you get the perfect window treatments for your needs!
Ordering Specialty Window Blinds
Ordering specialty window blinds is the same as purchasing any custom window treatment. You can work with a designer through an at-home or showroom consultation to discuss your needs and style. Make sure to bring photos of your space and the windows you are shopping for to your showroom consultation!
Depending on your style, the shape and size of your window, and any other needs, like privacy or energy efficiency, your designer will recommend a few different window treatment options. All blinds, shades, and shutters come in multiple colors and fabrics, so you're sure to find something you like.
Once you make your selections, our team takes care of the rest! From measuring to installing your new specialty window treatments, we've got it handled.
A Few of Our Favorite Custom Window Treatments
While all window treatments are tailored to your specific needs, some window coverings are easier to place in specialty windows than others. Here are a few of our favorite options:
Cellular Shades: One of the most lightweight window treatments available, honeycomb blinds are perfect for skylights and other hard-to-reach windows. They also offer energy efficiency through their innovative cellular design making them especially cost-efficient in extreme heat and extreme cold.
Shutters: Many homeowners are surprised to learn that plantation shutters are available in various shapes. You can also enjoy the look of genuine hardwood and unparalleled durability with selections of hardwood shutters, composite/faux wood shutters, and vinyl shutters.

Motorization

: While this isn't a specific type of window treatment, it is one of the most worthwhile investments you can make regarding your specialty windows. Automation allows you to adjust your window treatments remotely, which is perfect for hard-to-reach spaces!
Specialty Window Treatments in NYC
Janovic is the leading window treatment vendor in New York City. Our design experts are ready to help you find the perfect specialty shades for you and your home. With locations across NYC, you're just a few minutes away from the window treatments you know you deserve! Contact us today to learn more and to book your complimentary in-home consultation.