New Yorkers are at the leading edge of many things, including fashion, fine dining, design, and environmental awareness. Luxury and sustainability can exist in the same space, and we're sharing how you can incorporate both into your home design with window treatments.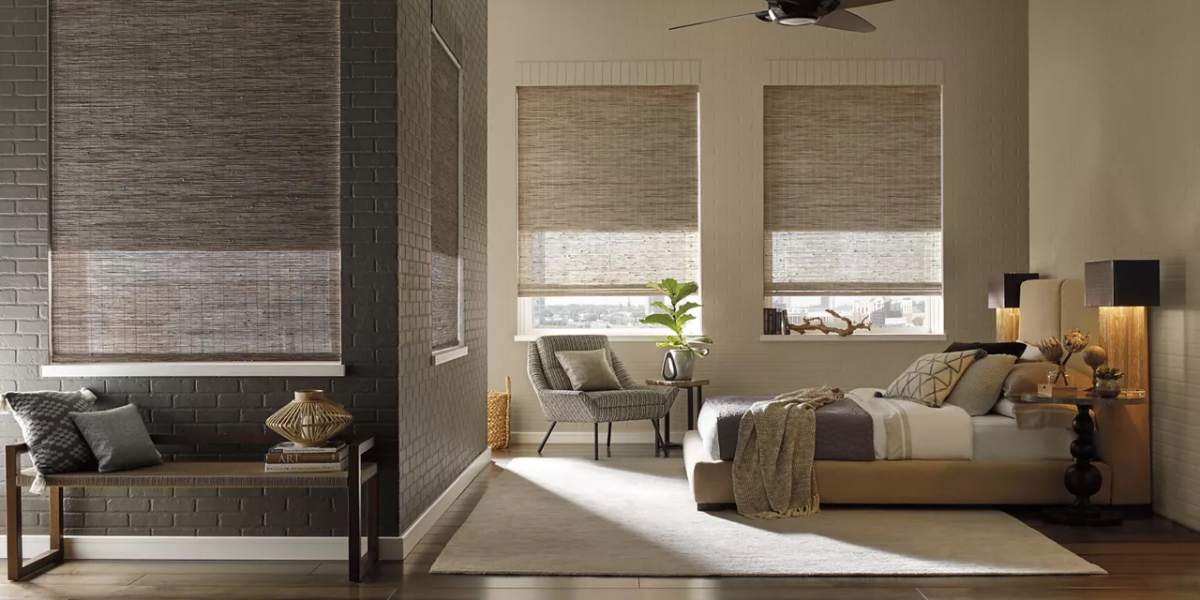 Sustainability means an activity can be maintained over a long period. Your budget is sustainable if you spend less than you make each month. The same idea applies to sustainable home design. Using synthetic materials that require toxic chemicals in manufacturing causes irreparable environmental damage, which is why incorporating sustainable practices where you can is the best way to create a healthy environment.
At Janovic, we know that window treatments are a fantastic place to incorporate sustainable design at home. The average apartment has several windows that need covering for aesthetic value and privacy. We offer many sustainable options that will make your home look amazing while helping to create a more sustainable world.
Natural Window Treatments
Wood blinds are often the first to come to mind when considering natural window treatments. Elegant stain or solid paint finishes have a classic charm that looks outstanding in any decor. Slimmer slats are excellent for narrow windows and a traditional style, while wider ones are flattering in more contemporary homes. You may think wood blinds aren't doing mother nature any favors, but today's styles use rapidly renewing materials harvested from responsibly managed sources. Natural hardwood offers high insulation, so you'll use less energy while keeping your apartment at a comfortable temperature.
Embracing Organic Materials
Perhaps you want a sustainable home design that's not traditional or classic in looks. Woven wood shades give your home an earthy vibe with their all-natural construction using grasses, woods, reeds, and bamboo. They're also woven by hand, meaning fewer resources are consumed in factories. The natural variation in the materials means no two shades are alike, creating a unique aesthetic.
Woven wood shades are an excellent complement to eclectic spaces and rooms with large windows that could use a few houseplants. Leave your shades liner-free to enjoy exquisite light diffusion with exceptional UV protection. You can opt for a light-filtering or room-darkening liner for increased light control and functionality. A bonus: wood blinds and woven wood shades are recyclable when they no longer suit your needs.
Taking environmentally friendly action is much easier when it easily fits in with your life. Automation elevates the aesthetic appeal of your window coverings by eliminating unsightly cords and adding a new level of convenience to your busy lifestyle. Enhance the sustainability in your NYC home by setting schedules for your shades or blinds to open or close at midday to make the most of natural heat or keep it out. Adjusting your window treatments using an app or voice commands is useful during social gatherings; you don't want to leave your guests hanging while you address the glare of the setting sun. You can also do away with your alarm clock and wake naturally with the rising sun.
Sustainable Design for NYC Homes
Janovic loves serving New Yorkers who understand the importance of sustainable design. Stop by one of our showrooms across the city to explore our selection of Hunter Douglas window treatments and Benjamin Moore paint products. We also offer complimentary in-home shopping services; contact us today to schedule our design consultation.