Whether you're a gourmet chef or live for takeout, the kitchen is likely the center of life in your New York City home. This makes kitchen window treatments essential, so they need to look great and offer functionality. Spice up your kitchen's aesthetic with these modern window treatment ideas.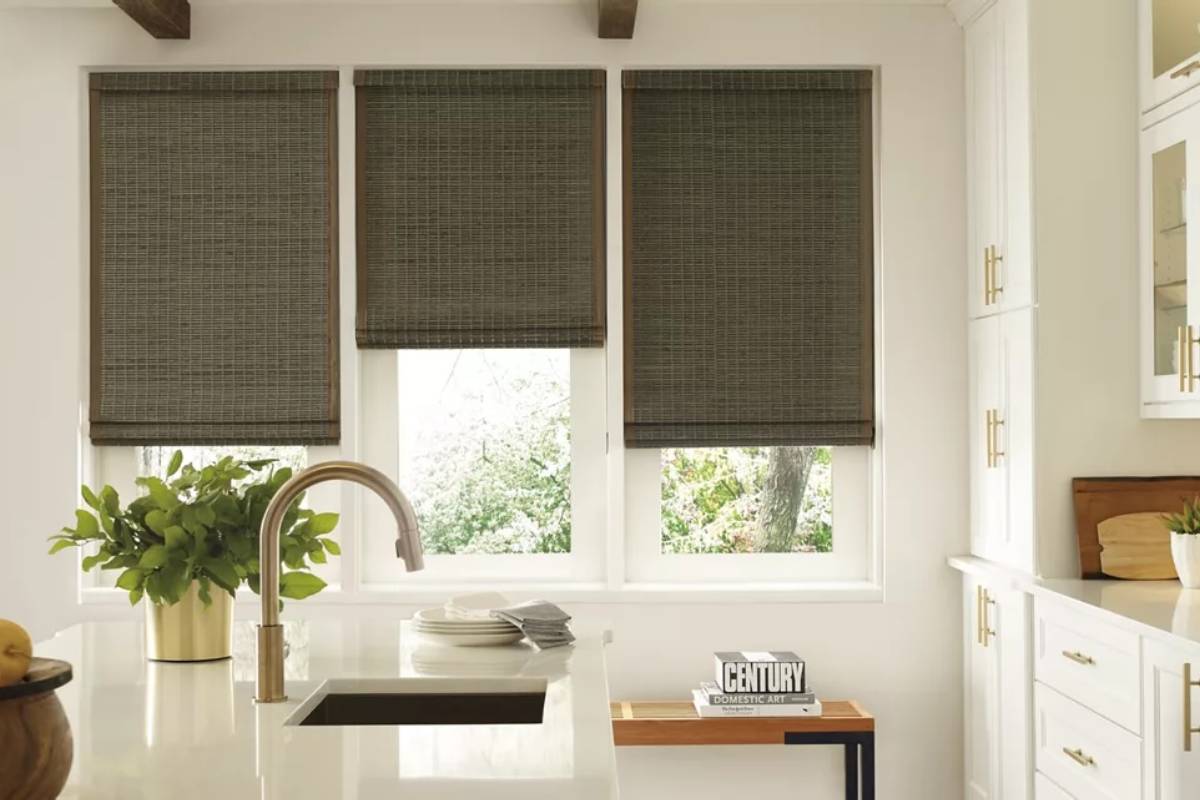 Light & Privacy
Enjoy unhindered natural light in your kitchen without sacrificing valuable privacy. Cellular shades offer the perfect balance of both; they gently diffuse incoming sunlight and help keep your home at a comfortable temperature. They also reduce noise, which any New Yorker can appreciate.
Introduce Pattern
The kitchen is often one of your first stops in the morning because of coffee, of course. Nothing starts your day off on the right foot like a lively pattern on your kitchen windows. A fun print will stand out even more if your kitchen is primarily white or has a neutral color palette. Opt for a Roman shade if you like an elegant aesthetic or a roller style for sleek, minimalist appeal.
Add Texture
Consider woven wood shades if you want unique, textural appeal on your windows, but a patterned shade isn't up your alley. Choose woven wood shades made from natural materials, like bamboo and reeds, for an organic look or upscale globally sourced fabrics for a more polished aesthetic. Woven roller shades offer texture and style with a slim profile and eco-friendly design.
Classic Style
If you embrace a classic or farmhouse chic look in your kitchen, we suggest composite plantation shutters. We love hardwood plantation shutters. With faux wood and vinyl shutters, you can also love their style without worrying about heat and humidity. We recommend using a stain or paint finish that contrasts with the surrounding colors for more contemporary or modern styles.
Top Treatments
Top treatments, like a valance or cornice, are a fantastic way to accessorize a window covering, but they can also fly solo. In kitchens with limited access to natural light, a top treatment on its own will give you the most sunlight. You can use a valance or cornice to dress a kitchen window that is particularly small to provide it with some pizazz that's not overpowering. Top treatments are also great for windows above the kitchen sink, where shades and blinds are likely to get splashed.
Modern Style
Metal blinds are available in various finishes, including matte, metallic, and marble, to perfectly suit your kitchen's decor. Choose ultra-slim ½" wide slats for small or narrow windows or the broader 2" style for a better city view. You can also choose faux wood blinds that are moisture-resistant and available in over 50 stains and solid paint finishes for a warm, welcoming appearance.
Modern Kitchen Window Treatments for NYC Homes