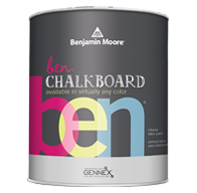 Chalkboard Paint, available in any color, lets you turn virtually any interior surface into an erasable chalkboard.
View Products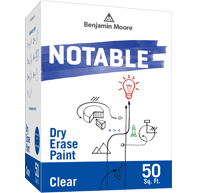 Notable® is a two-component dry erase paint. Notable™ transforms virtually any surface into a writeable and erasable surface.
View Products
Rust-Oleum Dry Erase Paint
Rust-Oleum® Dry Erase Paint is a smooth, hard finish that creates a unique white writeable-erasable surface. Once dry, use any dry erase markers to draw or write messages and then erase! Application is easy, and it has minimal odor making it safe to use indoors. Ideal for use on interior surfaces such as drywall, masonite, wood, cement, metal.
Visit Store