The folks at Hunter Douglas know that not all windows are made the same, and so your window treatments should not be either. With the variety of specialty windows shapes that many homes have, it's important to find a product that does not try to be one size fits all, but a product that can be custom made to fit the window or door shape in your home.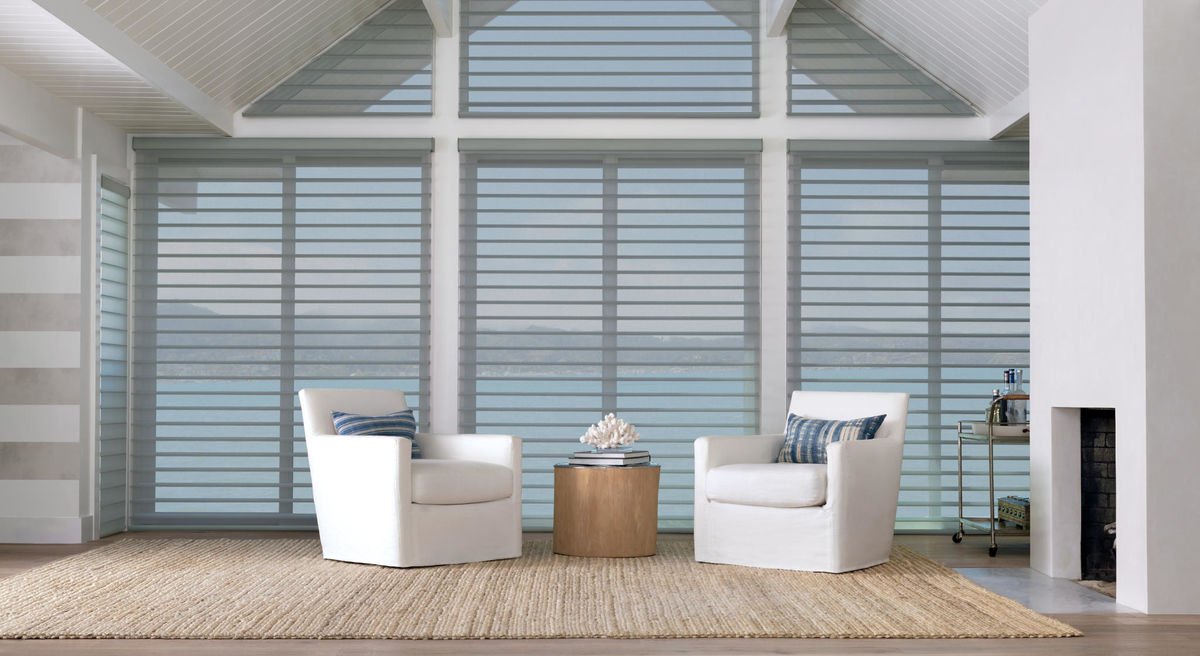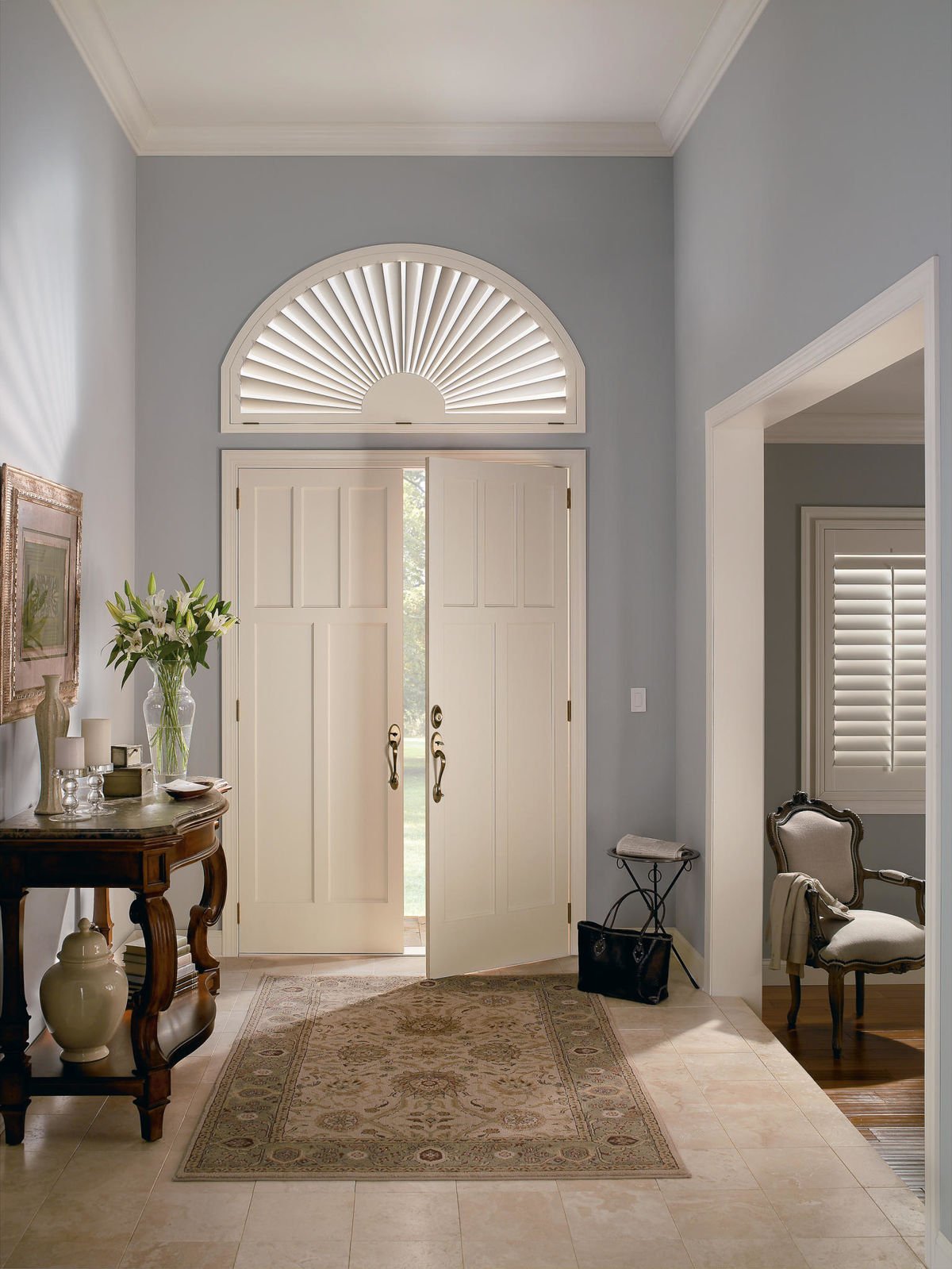 Arched Windows, Angled Windows, Circular Windows, and Other Specialty Window Coverings
Your window needs do not change drastically when your window is not the traditional shape. You still need shades or blinds that offer privacy and light control while considering insulation, style, and protecting the view to the outside. However, it can be hard to find a window treatment to cover sizes and shapes while providing all of these features that you expect from quality window coverings. Fortunately, Hunter Douglas offers an extensive set of window treatments that can be custom made to fit a variety of sizes and shapes. Additionally, these window coverings come in a variety of colors and types of fabric, so you can find specialty window coverings that fit your windows and look great regardless of your custom needs. So if you have a crescent moon window that you need to match your regular shades, or if your eyebrow windows needing blinds to match your main window, Hunter Douglas has them all covered!
If you are particularly looking for a shade for an arched window, EasyView® Arch from Hunter Douglas is a great addition to your traditional shades. The design of these shades allows you to raise and lower this shade. Other brands might have shades that remain stationary, but why have an arched window if you never get to see out of it? By using this revolutionary system from Hunter Douglas, you have the best of both worlds.
Bay Windows, Corner Windows, and Bow Windows
Bay windows are a highly desirable feature in homes because they offer a great view of the exterior while being a showpiece for the interior. They can also add space to a room, offer unique space for additional seating or decoration, and they can bring a great amount of natural light into a space. With all of these benefits, it's important to have shade or blinds that highlight these while still bringing the privacy, light control, and insulation that you expect from your other shades. A cellular shade like the Duette® Honeycomb is one of the many great options from Hunter Douglas for bay windows and other specialty window coverings. The unique textures and designs make these great additions to a centerpiece like a large bay window, but they also utilize a honeycomb within a honeycomb design for unparalleled insulation and energy efficiency.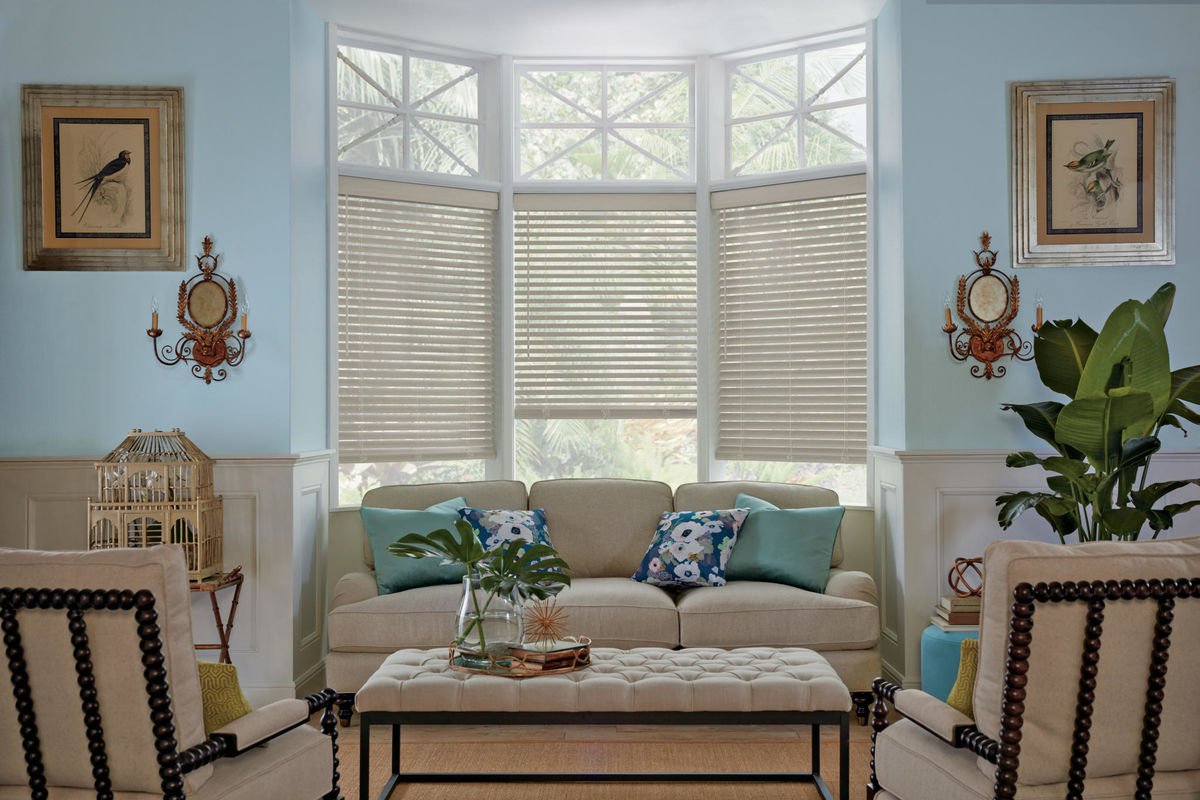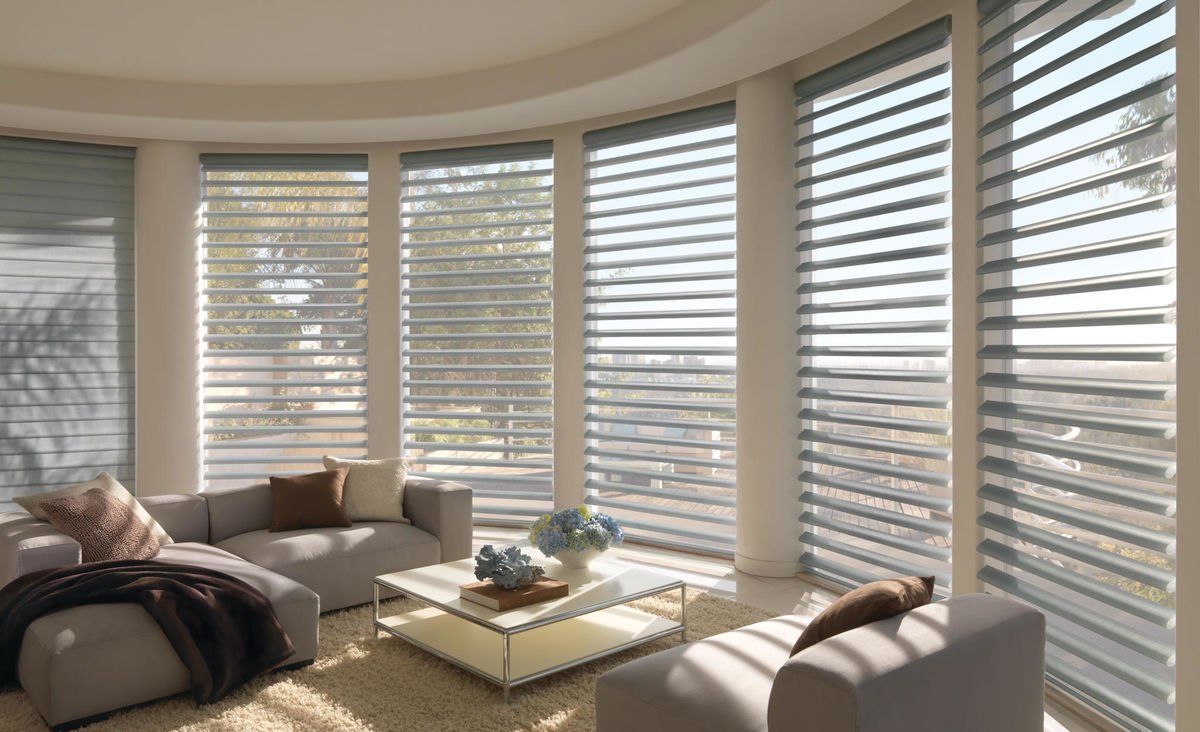 Each curtain, shade, shutter, blind, and sheer made by Hunter Douglas is designed to perfectly suit your needs. Janovic is here to make sure you make the perfect choice from all these great options. The professionals at Janovic will help you determine the best color, style, and type of window treatment for your specialty window coverings.
If you need help with other ideas for any space in your home, we are here to help, and we invite you to contact us. We offer an extensive collection of curtains, shades, sheers, blinds, and shutters in New York, NY and beyond.