A home office can either be a great space for productivity or a drain on your energy whether you are working or not, and so much of that has to do with your windows. There are so many ways that your windows, and the curtains, shades, blinds, and shutters that you use with them, can affect the way you work, your professionalism, and your productivity in your home office. Fortunately, Hunter Douglas has you covered with a variety of window treatments that will turn the drabbest home office into a space of productivity and professionalism.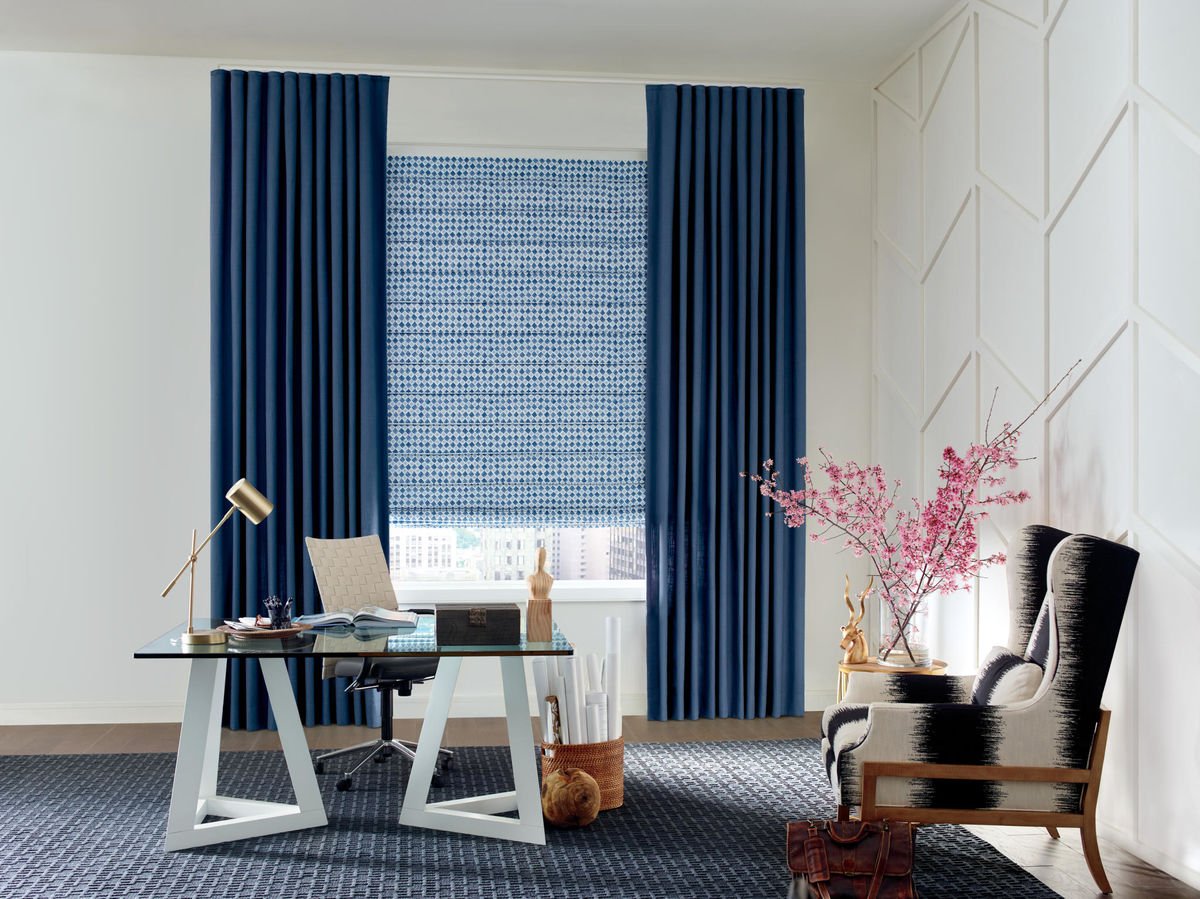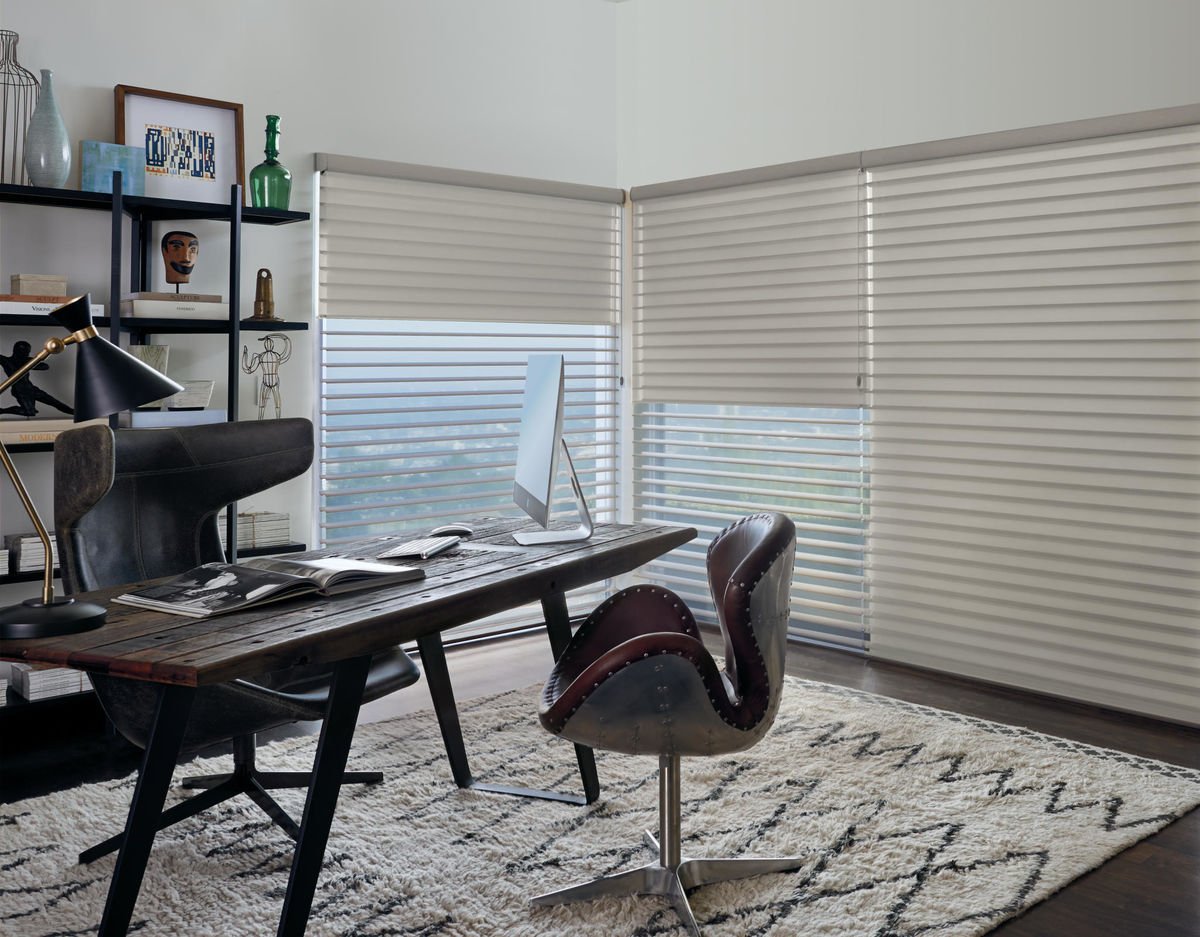 Reduce Glare into Your Home Office
If you are sitting in front of your computer screen, nothing is worse than having to adjust your screen, your brightness, and your position in order to avoid glares. With the right home office window curtains, you won't have to worry about glares anymore.
Silhouette® Window Shadings are a great choice for home offices because they are specifically crafted with soft, adjustable S-shaped vanes that can be adjusted to achieve the exact amount of light filtration you seek. This is also a great option because not only do they block light when you don't want it, but they can also be easily adjusted to let the natural light in while you are meeting with a client or taking a break to enjoy the view. Solera® Soft Shades are another great addition to any home office window. Their construction is a combination between Roman shades and cellular shades, so you get the best in style and energy efficiency.
Room Darkening Home Office Window Curtains
Sometimes the main thing you need from your home office window curtains is for them to block out the light – all the way. Blackout curtains are bulky and not very aesthetically pleasing, but Hunter Douglas has a solution. Their Duolite® system allows you to choose variations in how much light you want in your home office: a lot, little, or none at all. It does this by combining the top of the line Hunter Douglas Silhouette® shading and a room darkening roller shade into a single system. This way, if you need your home office dark, for a presentation or project, you can do so easily.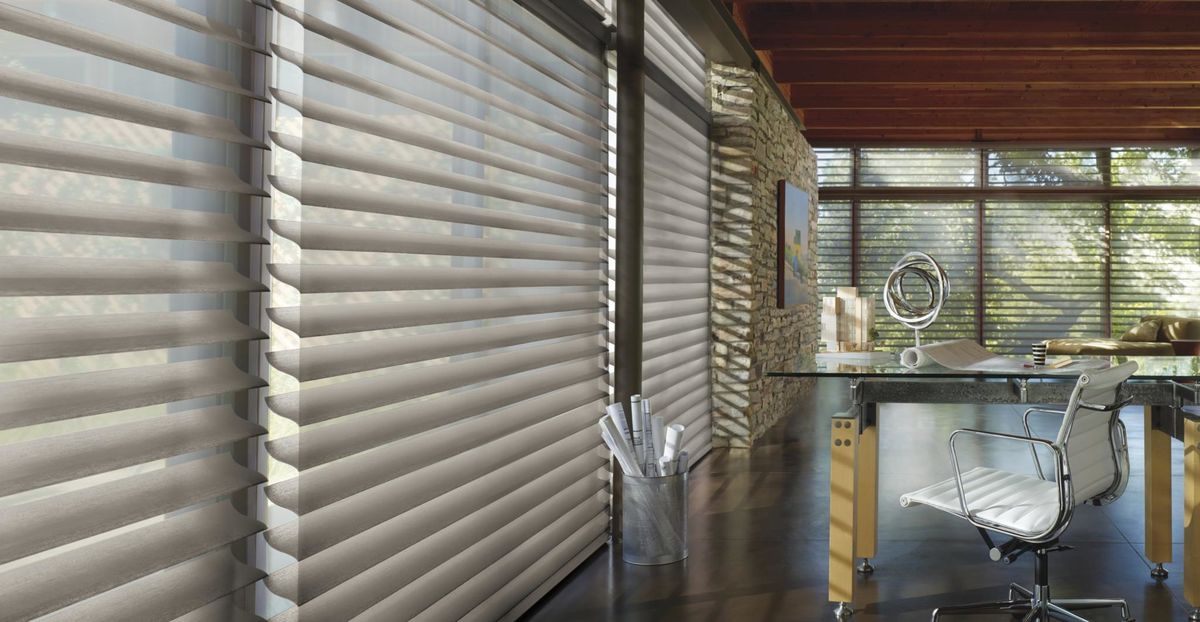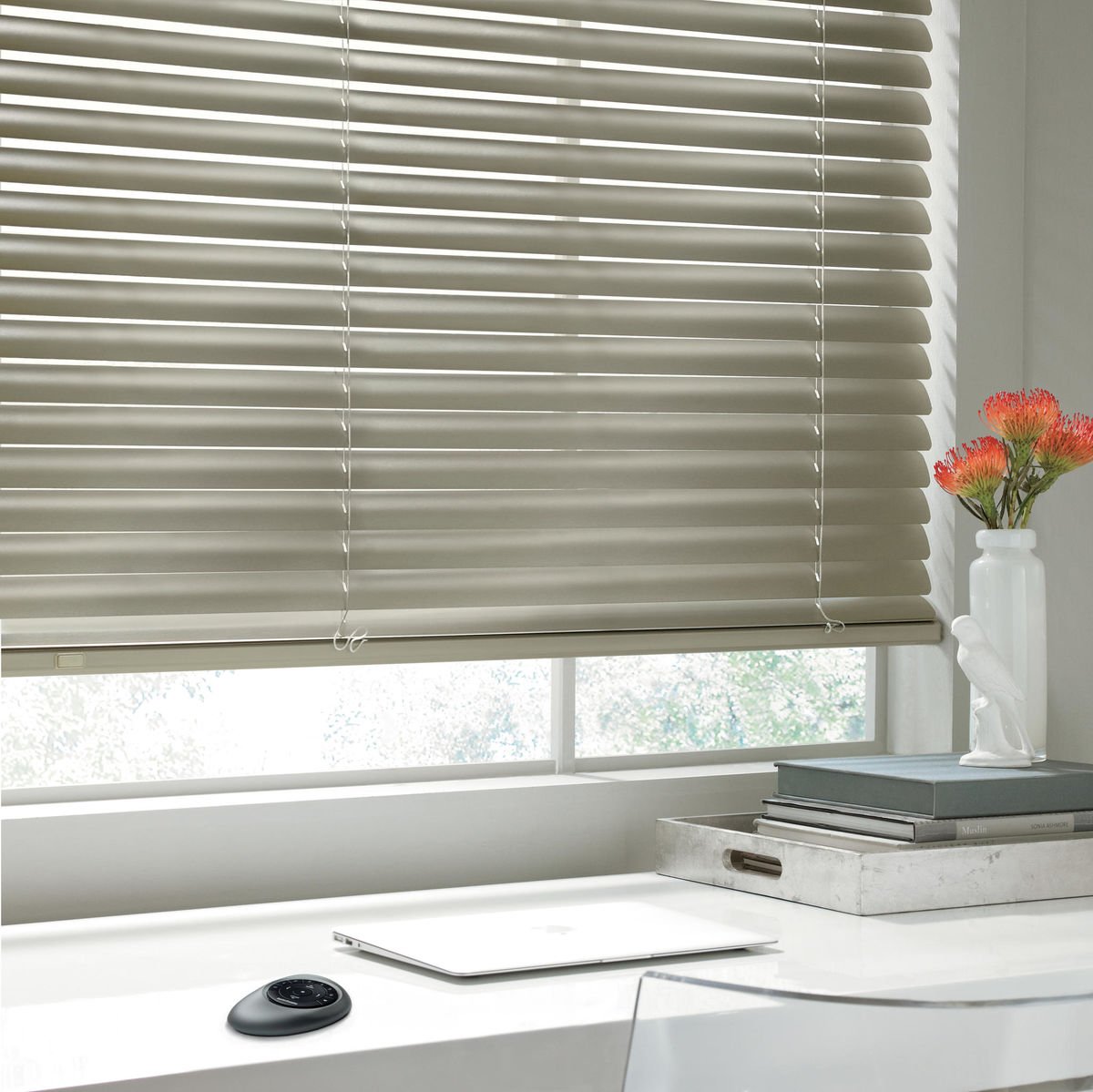 Make Your Home Office Window Curtains Work Smarter, Not Harder
If you have a home office, then you probably care about efficiency, and there is no more efficient system for home office than PowerView® Automation from Hunter Douglas. Using the accompanying app or the Pebble® remote control, you can raise and lower your curtains, blinds, and shades throughout your home with the touch of a button. You can even incorporate smart home technologies and connect them with the PowerView® system and control all of your window treatments with the sound of your voice.
Each curtain, shade, shutter, blind, and sheer made by Hunter Douglas is designed to perfectly suit your needs. Janovic is here to make sure you make the perfect choice from all these great options. The professionals at Janovic will help you determine the best color, style, and type of window treatment for your home office windows.
If you need help with other ideas for any space in your home, we are here to help, and we invite you to contact us. We offer an extensive collection of curtains, shades, sheers, blinds, and shutters in New York, NY and beyond.