The living room can be a complicated space to balance design and function, and you want to make sure that your living room window curtains are not further complicating this. With the range of products available from Hunter Douglas, you don't have to worry about your interior windows looking anything less than perfect and perfectly functional.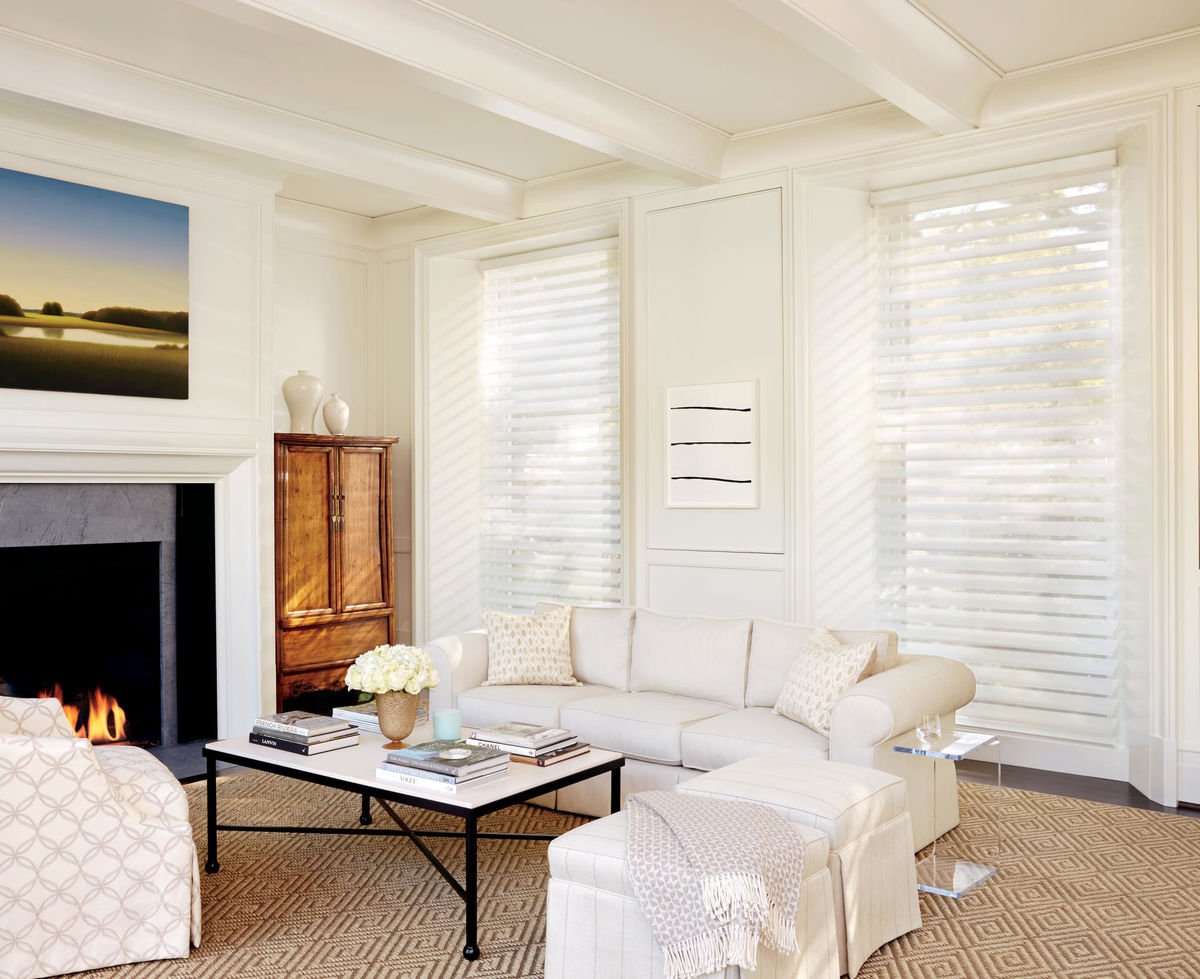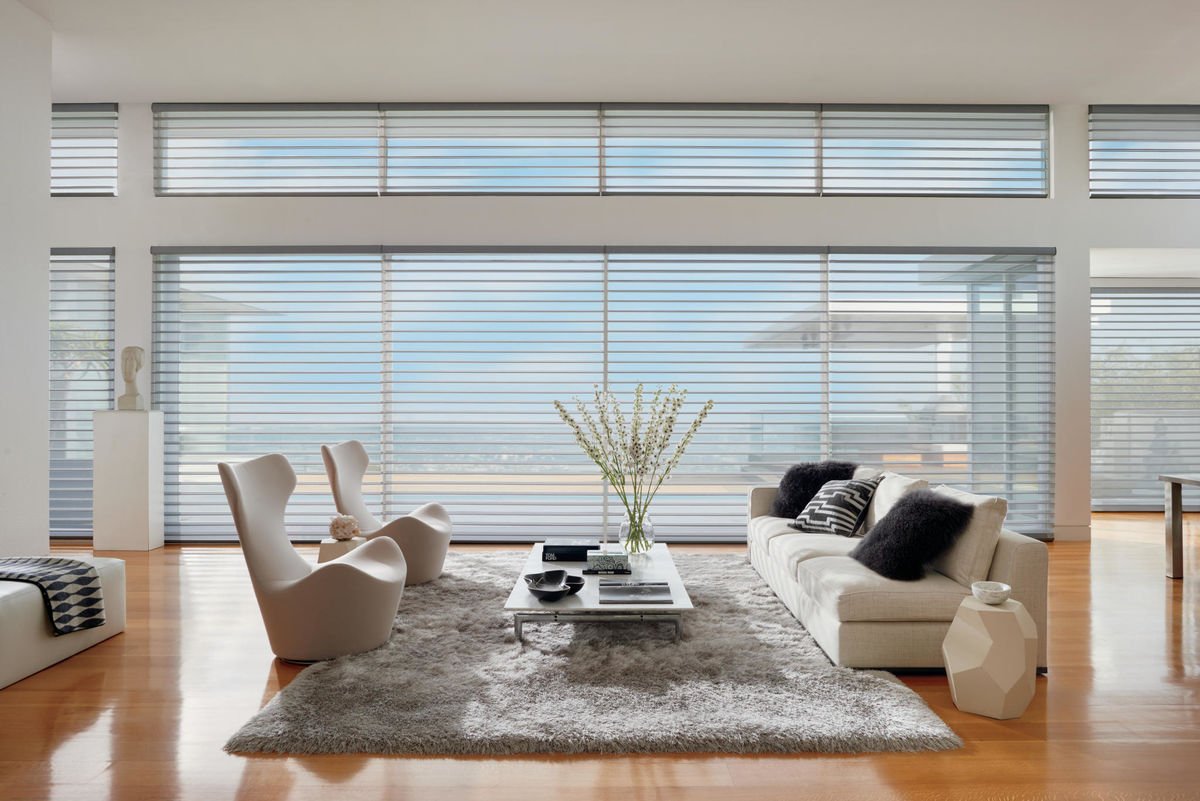 Protect Your Furnishings and Maintain Your View
Many living room window curtains serve one purpose: stay out of the way and show off a beautiful view. This can be a great centerpiece for a living room, but it can also be a headache for your furnishings like your sofa or rugs. This is because the UV rays that come in through your windows can cause colors on walls and artwork to fade and woods and furnishings to warp after prolonged exposure.
The shadings and sheers from Hunter Douglas provide your home with UV protection while making sure that you still have that centerpiece view that makes your living room special. Hunter Douglas Silhouette® Window Shadings, Pirouette® Window Shadings, and Luminette® Privacy Sheers can all be adjusted to achieve your desired level of light and privacy.
Consider Your Needs for Room Darkening
For many, the living room is a place to relax and watch a movie or play a game. If this is true for your home, then you probably want your living room window curtains to create a blackout experience that will rid your screens of glare and unwanted light.
One option for making sure your living room is as dark as you want is the LightLock™ system with the Duette® Honeycomb Shades. This combination of honeycomb shades and room-darkening system will create the darkness you want when watching a movie in your living room. It utilizes U-shaped side channels to both block any light coming in directly while absorbing light trying to enter the room from the sides.
A liner, like the Duolite® from Hunter Douglas, could be another option. This liner allows you to control the amount of light filtering in through your living room window curtains or shades by giving you the option to raise or lower the liner. And because this fabric liner can operate independently from your shades, it offers the ultimate in flexibility.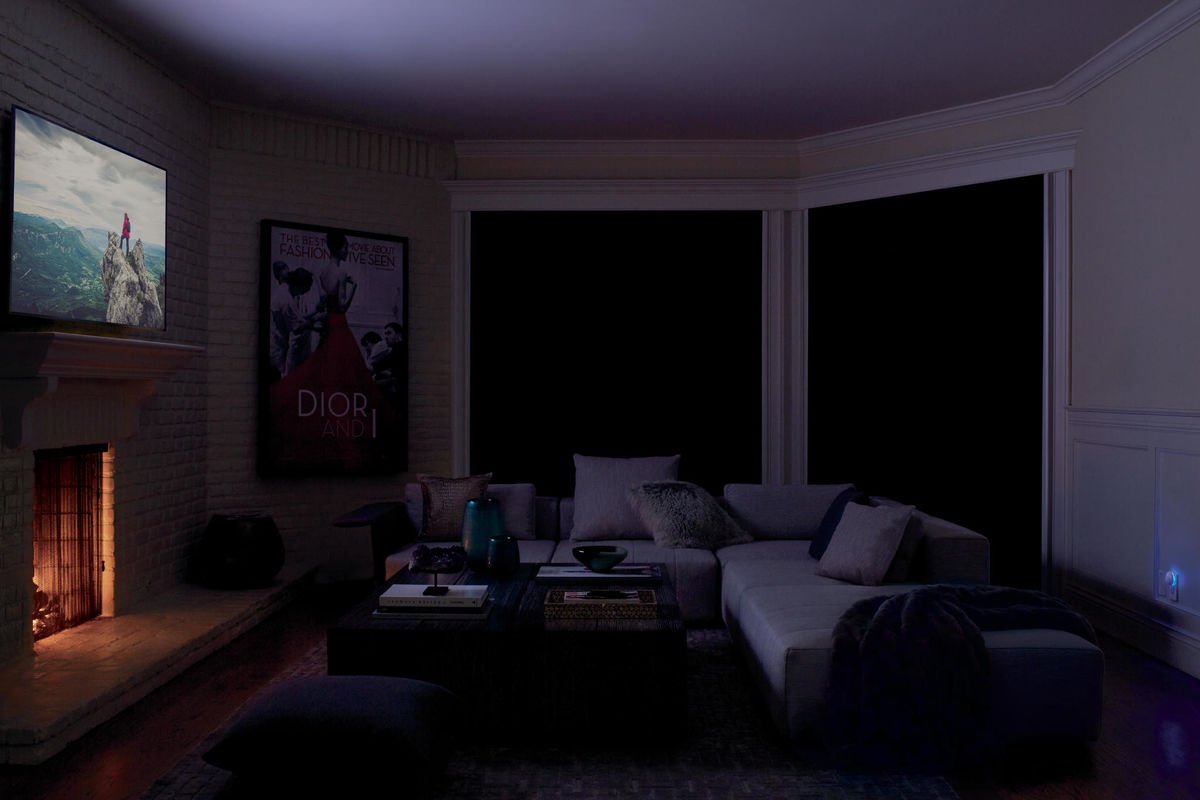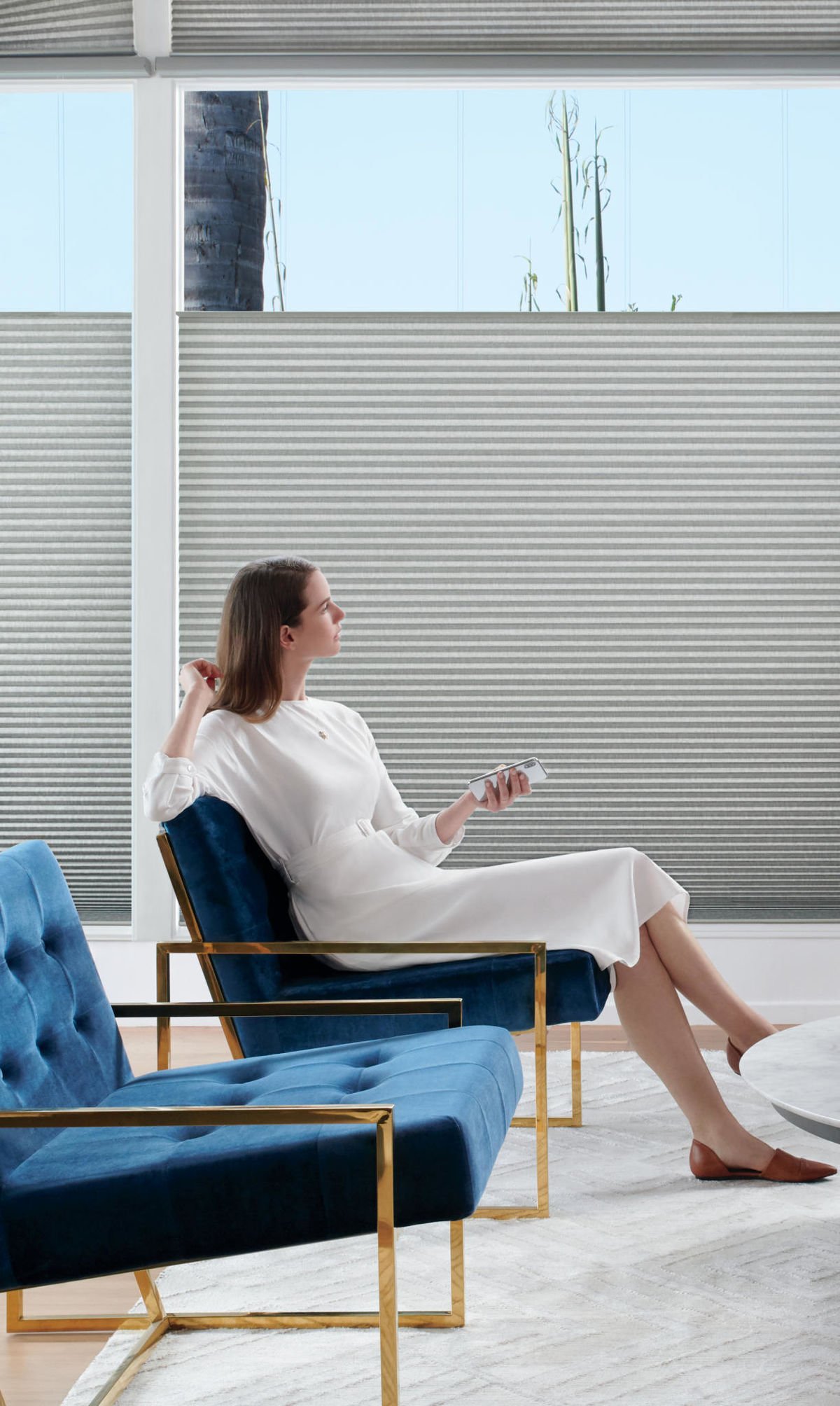 Automate Your Shades
A feature that can really set your living room window treatments apart from the rest is automation and motorization, and thankfully Hunter Douglas has PowerView® Automation to provide just that. Using the Pebble® remote or the user-friendly app, you can raise and lower your blinds with the push of a button. By integrating the system with smart home technologies, you can also do all of the same features with the sound of your voice.
Window Treatments for Every Style
Another consideration, of course, is your living room's style. From modern shades to classic shutters, we have window treatments to complement any décor. Not only do Hunter Douglas window treatments come in a nearly any design, style, and color, but they can also be made to fit a variety of regular and custom window sizes.
Each curtain, shade, shutter, blind, and sheer made by Hunter Douglas is designed to perfectly suit your needs. Janovic is here to make sure you make the perfect choice from all these great options. The professionals at Janovic will help you determine the best color, style, and type of window treatment for your living room windows.
If you need help with other ideas for any space in your home, we are here to help, and we invite you to contact us. We offer an extensive collection of curtains, shades, sheers, blinds, and shutters in New York, NY and beyond.