Green is a refreshing color that enhances your NYC home's soothing aesthetic. Plant lovers know that shades of green exist across a beautiful spectrum, and we can help you incorporate various hues into your apartment.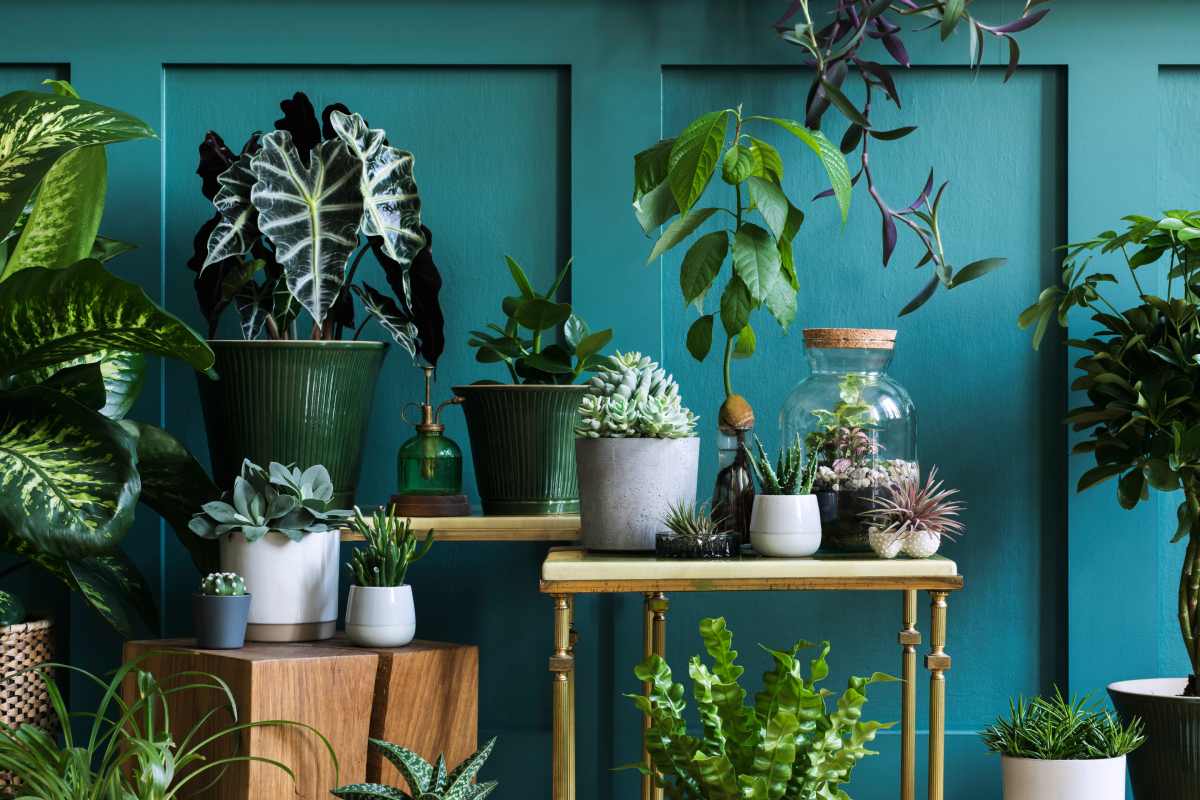 Mint Green
While mint is on the cooler end of the green spectrum, don't avoid using it in intimate spaces of your home. With its cheerful energy and vibes of spring, mint green is an ideal color for kitchens and living rooms. Benjamin Moore Bath Salts 624 is a delicate shade of mint green that can be grounded with Benjamin Moore Sabre Gray 1482 for an earthy feel. You can also keep the aesthetic of this mint green light and airy by pairing it with Benjamin Moore Snowfall White OC-118. If you want to add houseplants that pop against mint green, we suggest the bright coral color of an Anthurium Coral, aka Flamingo Flower.
Seafoam Green
Seafoam green is playful and an exceptional choice for entryways. Benjamin Moore Miami Teal 656 says, "Hey! Come on in, sit down, and enjoy yourself!" The vibrant hue lifts your spirits after a long, tiring day and is a fantastic complement to the crisp citrus of barely-there Benjamin Moore Lemon Ice 2024-70. Accessorize your entryway with a large Monstera plant or a potted palm. Remember to hang a mirror to check your appearance as you dash out the door; a tangerine-color frame will bring unexpected whimsy to the space.
Sage Green
There's a reason why you see sage green paint in high-end spas. It's an organic shade of green that closely mimics the laid-back atmosphere of the outdoors. Benjamin Moore Winchester Sage 628 features cool blue undertones that look amazing with the gentle pink and subtle gray of Benjamin Moore Sea Froth 2107-60. Incorporate humidity-loving plants, such as bamboo or pothos, into your sage green bathroom for an extra touch of freshness. Add bamboo accessories, like a bathmat and shower seat, to help pull the spa aesthetic of the room together.
Dark Green
We love the versatility of dark green paint. It's an excellent choice for formal dining rooms and as a moody accent wall in guest bedrooms. Dark shades of green are also perfect for large, elegant foyers. Create a peaceful monochromatic aesthetic by pairing Benjamin Moore Rainforest Foliage 2040-10 with the lighter Benjamin Moore Leisure Green 2035-60. Rainforest Foliage is also an excellent match for Benjamin Moore Ice Mist OC-67, a classic white with bright blue undertones. Peace lilies are a delightful way to complement shades of dark green. They are sophisticated yet unassuming, and their white blooms look fabulous against a dark green backdrop.
Green Paint for Plant Lovers in NYC
Bring the outdoors into your NYC home with shades of green paint from Janovic. We are the city's premier Benjamin Moore dealer and are here to help you create a relaxing green oasis in your apartment. Visit one of our many stores across the city or book an in-home color consultation today.