Summer is here! We're enjoying longer days, picnics in Central Park, and the decor du jour is light and airy. You don't have to commit to an interior overhaul for your apartment to stay on-trend. Updating your window treatments with light and airy solutions is a small step that has a significant impact. Emphasize your windows with delicate sheer fabrics, robust cellular shades, or ethereal woven wood options to maximize their stylistic influence in the room.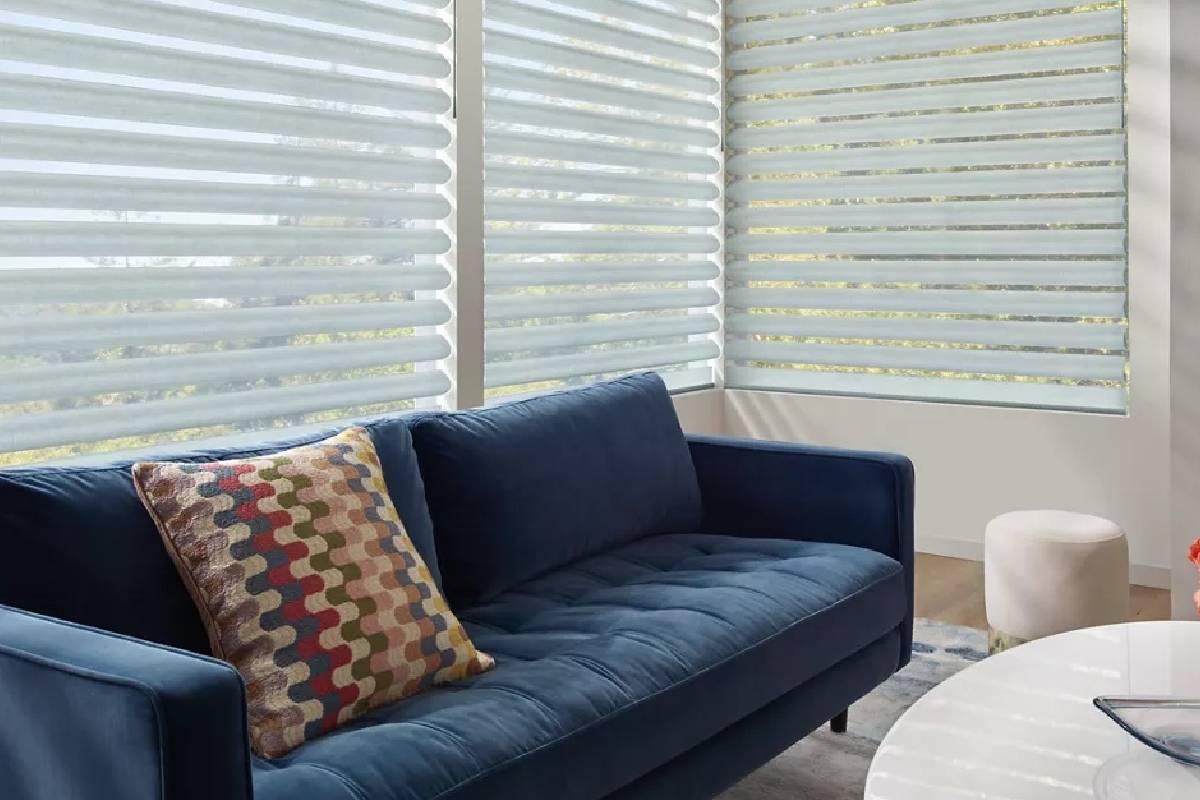 Sheer Shades
Natural light is a cornerstone of light and airy style, and sheer window shades are an excellent way to welcome it into your apartment. Sheer fabric enhances sunlight, and you can amplify this effect by opting for lighter-colored materials and furniture and introducing large mirrors into the room. These steps reflect light, making even compact rooms seem more open and airy. Clutter does not mesh well with airy spaces, and the minimalist style of sheer fabric shades makes them a perfect match for the aesthetic. We also love how sheer shades bring visual interest to windows without needing busy patterns.
Cellular Shades
The texture of a space is essential to great interior style, but too many layers can lead you out of the light and airy territory. Cellular shades allow you to bring substantial texture to your windows without weighing them down. The unique surface of cellular shades looks fantastic with a statement piece of art, furniture, or chandelier. Choose a large pleat size to accent the layout of an open-concept space. The top-down/bottom-up design allows you to enjoy maximum sunlight and privacy simultaneously.
Woven Wood Shades
Woven wood shades are ideal for light and airy spaces. Natural grasses and reeds lend an earthy, organic feel to a room and look fantastic in areas with plants and fresh flowers. Leave your woven shades without a liner for more fresh air and gentle light diffusion, or add a liner for more precise light control. Floating your furniture away from the walls and windows will give your room a softer feel. Consider adding woven area rugs to define spaces within a room while allowing for an easy traffic flow.
A Light and Airy Home
Remember that lightweight fabrics and pale colors are a universal complement to a light and airy room, no matter which window shades you choose to use in your NYC apartment. Add personal touches with throw blankets, pillows, and layers of lighting. You can make nearly anything look light and airy if you put your mind to it. We're here to help you navigate the waters of upscale décor.
Light and Airy Shades for Your NYC Apartment
Give your NYC apartment a light and airy aesthetic with shades from Janovic. Visit one of our showrooms across the city to explore our selection of Hunter Douglas window treatments and Benjamin Moore paint. Prefer to shop from the comfort of your townhouse or apartment? Janovic offers complimentary in-home shopping services. Contact us today to schedule your consultation.