Your bathroom isn't generally the topic of conversation, but aside from the kitchen, it's the most commonly used room in the home. It can be challenging to come by privacy in NYC, but it's a top priority in your powder room. Fortunately, bathroom window treatments don't have to be bland and utilitarian to be functional; we have the chic ideas to prove it.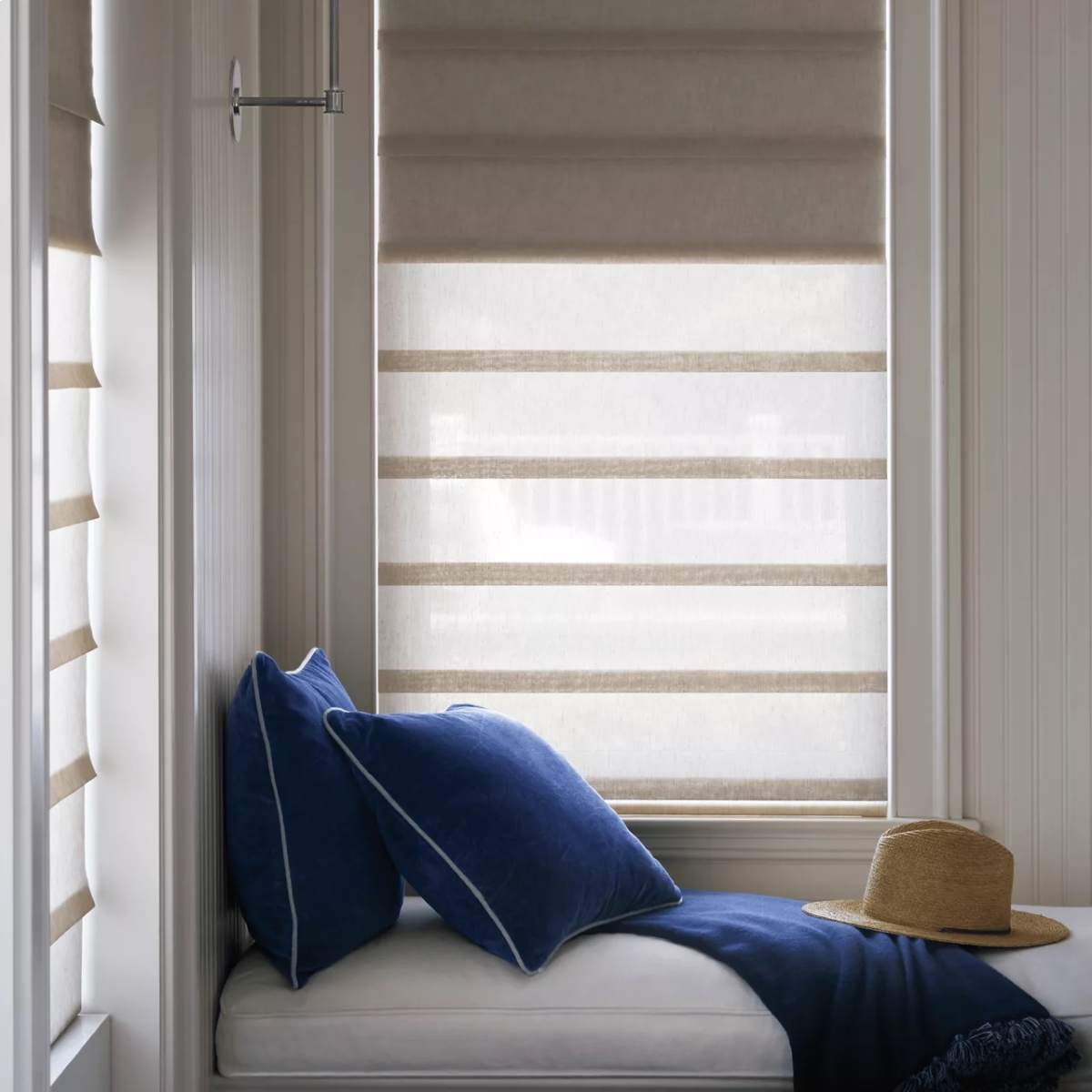 Persianas
Their adjustable slats offer precision control of natural light and privacy, and there's a material and finish for every decor. You can also raise the blinds fully for maximum ventilation and sunlight. Faux wood blinds are an excellent choice for bathroom windows because they are impervious to moisture but have the same quiet elegance as the hardwood variety.
White faux wood blinds have an enduring classic style and will brighten up smaller bathrooms, while darker stain-like finishes look gorgeous in more traditional decor.
Aluminum blinds with ultra-slim slats are ideal for sleek and sassy bathrooms. Choose a metallic finish to complement your bathroom's hardware or a funky pattern for an eclectic vibe. Aluminum blinds are effortless to maintain. They resist dust, fingerprints, rust, and dents. Metal blinds will always ensure the space looks outstanding.
Persianas enrollables
Roller shades are a perfect union of form and function. With clean lines and smooth operation, roller shades are an excellent pick for a fuss-free bathroom. Mount your shades within the window frame for a clean aesthetic, and add some extra style to the look of your bath with exciting prints and patterns. If monochromatic color schemes are more your style, roller shades are available in hundreds of colors that will blend seamlessly with your decor.
When privacy isn't a concern, these shades roll up neatly into a headrail, providing maximum light without taking up excess space. Dual roller styles allow using two roller shade fabrics on the same window. Consider a gorgeous front roller with a light-filtering and a blackout roller in the back.
Persianas romanas
We can't talk about chic bathroom window treatments without mentioning Roman shades. These soft shades drape dramatically and form luxurious folds when raised, bringing extra panache to your bath. Fabric shades also add a pop of color and texture to your bathroom.
Roman shades are our top choice for baths because they won't fall victim to humidity-induced sagging. Enhance this window treatment's energy efficiency when you choose room-darkening fabrics that block heat. Add a valance or cornice for a polished appearance that also conceals hardware. Roman shades are the most customizable chic coverings for bathroom windows, with optional cords, tapes, and fringes to impress even the most fashion-forward members of your social circle.
Chic Window Treatments for Your NYC Bathroom