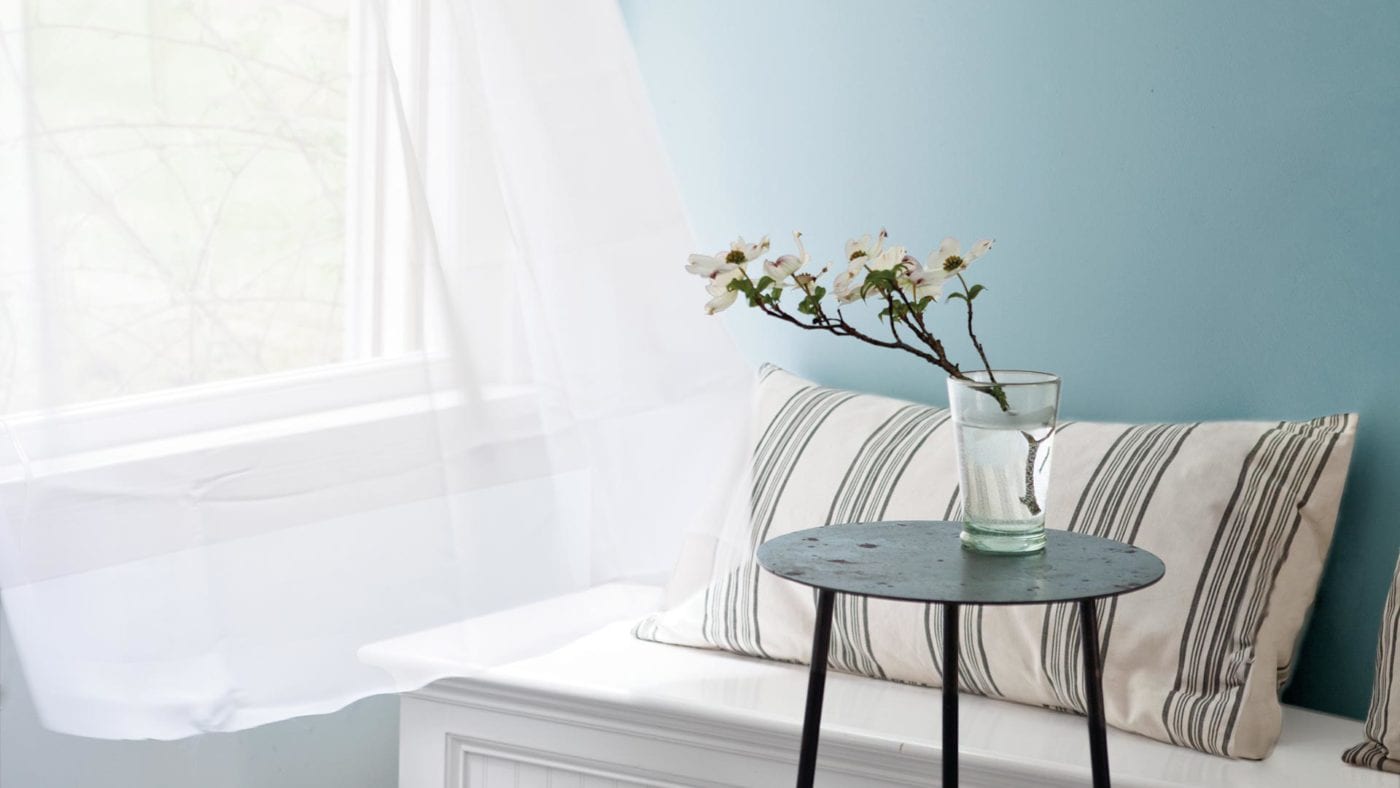 With the official start of summer, the mood has changed. Do your walls exude the light, airy escape we all need? There's no better way to ring in summer than refreshing blue paint colors from Benjamin Moore! Need some inspo? Take a look…
Refreshing Blue Paint Colors Start Your Day Off Right!
Sit by the window, enjoy the light breeze. Decorate with fresh flowers, just because you can. Summer means your mornings are lighter and brighter. Your evenings are friendlier and more fun.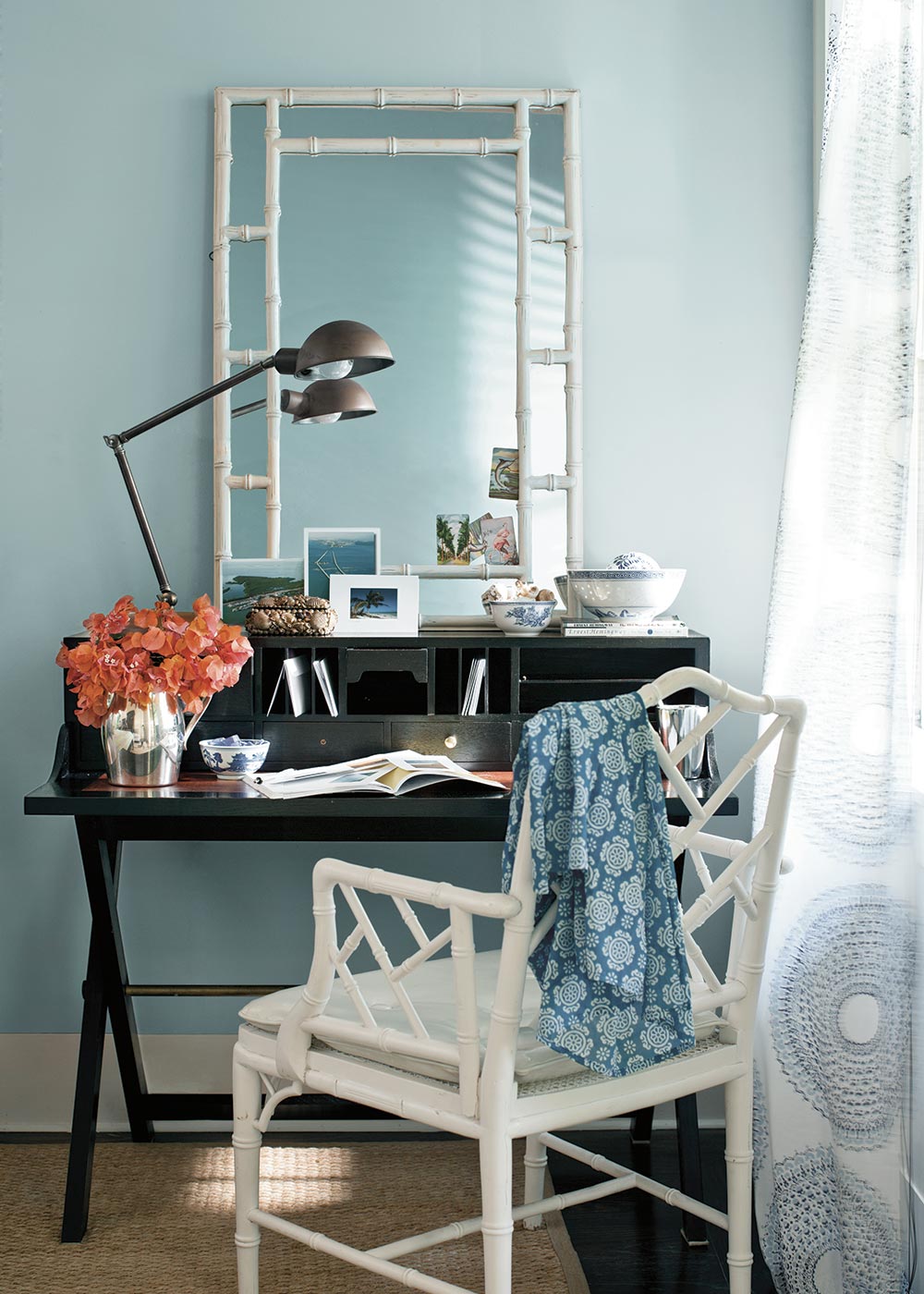 Blues in the Kitchen…
The coffee tastes better on a summer morning. The cocktails are more refreshing on a  Saturday afternoon. Giving your kitchen a makeover with refreshing blue paint colors is the perfect way to transform the entire space.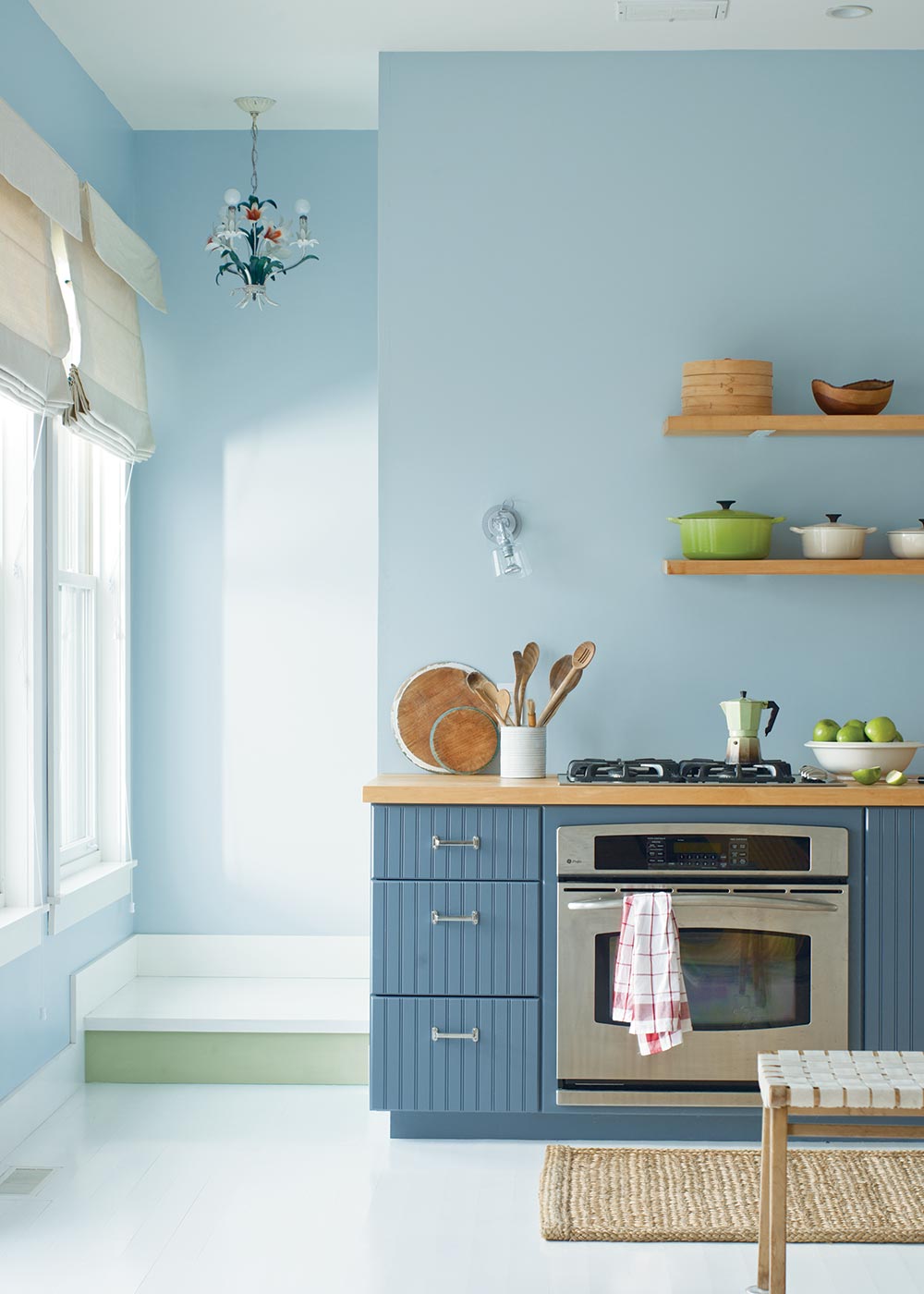 Don't Forget the Halls!
You walk down them continuously over the course of the day. You can change your mood just by changing your surroundings. Paint the hallway walls with the invigoration of refreshing blue paint colors.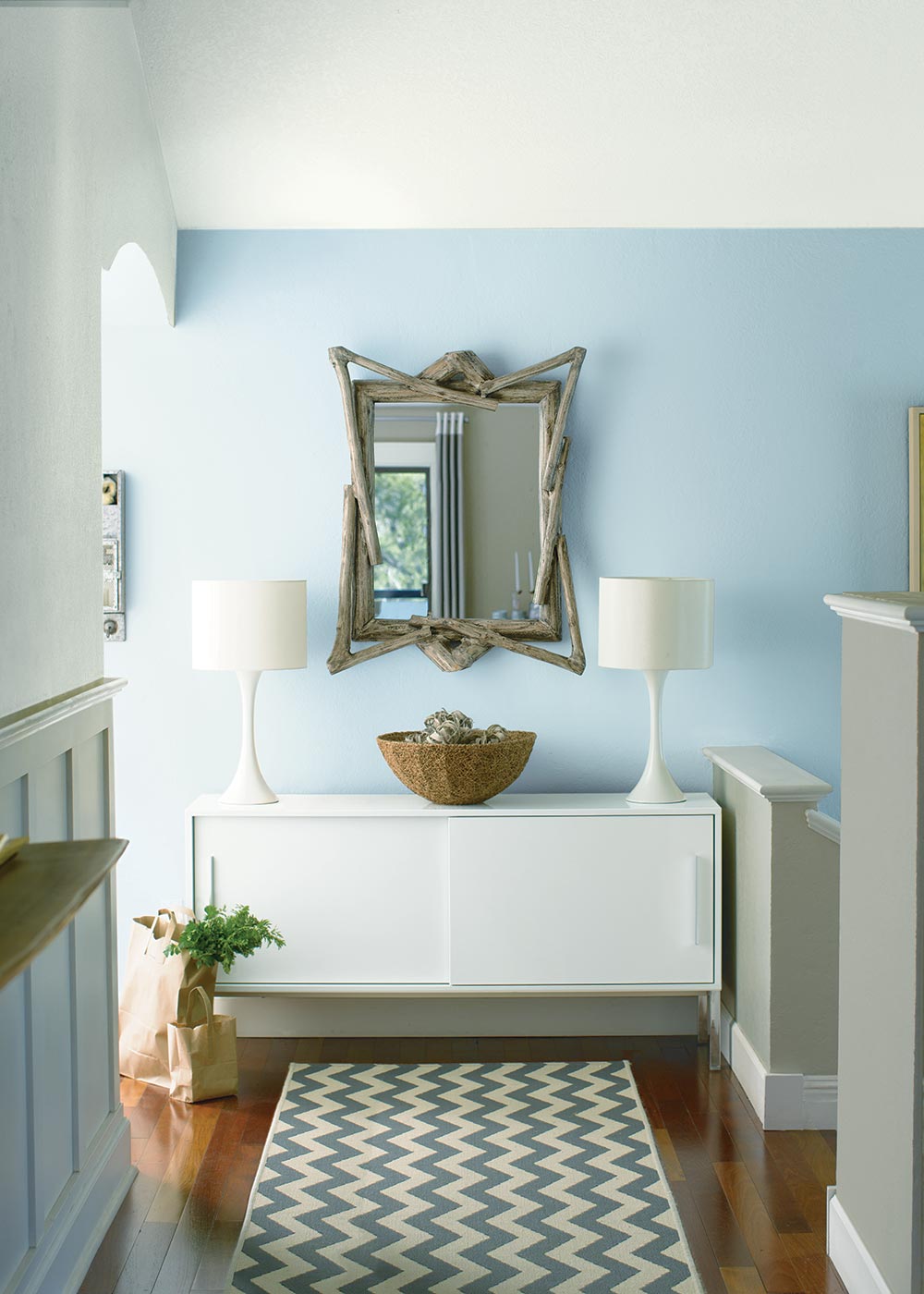 Let the Janovic Team Help You Get Ready for Summer!
The team at Janovic would love to help you select the perfect paint color for your home. If you're looking to do a makeover to make your home light and airy this summer, look no further than some of our favorite refreshing blue paint colors from Benjamin Moore! Stop in today to explore our paint selection or contact us to speak with one of our paint experts. We look forward to hearing about your next project!