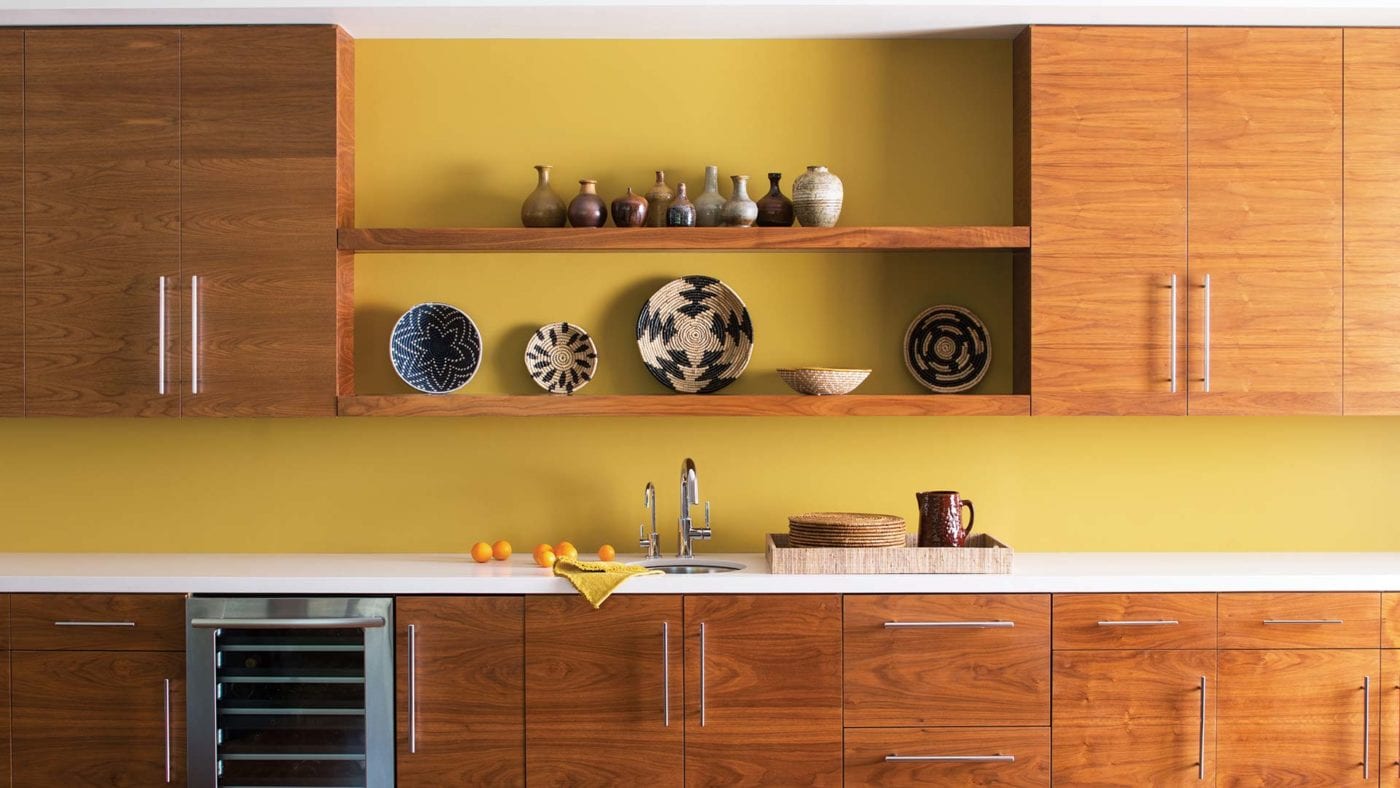 When entertaining guests, or having the whole family home, where is the gathering place? The kitchen, of course! This room used to be used solely for food preparation, but it's now a buzzing hub of nibbles and giggles. Bring that energy into your space with your favorite hue, and make it a colorful kitchen!
Green Means Go!
Green is the perfect color to paint your kitchen space. The natural tones will make the walls come alive, especially paired with blacks, whites, or metals. The final ingredient to making this room spectacular is touches of wood finishes for design elements, such as bar stools or even countertops.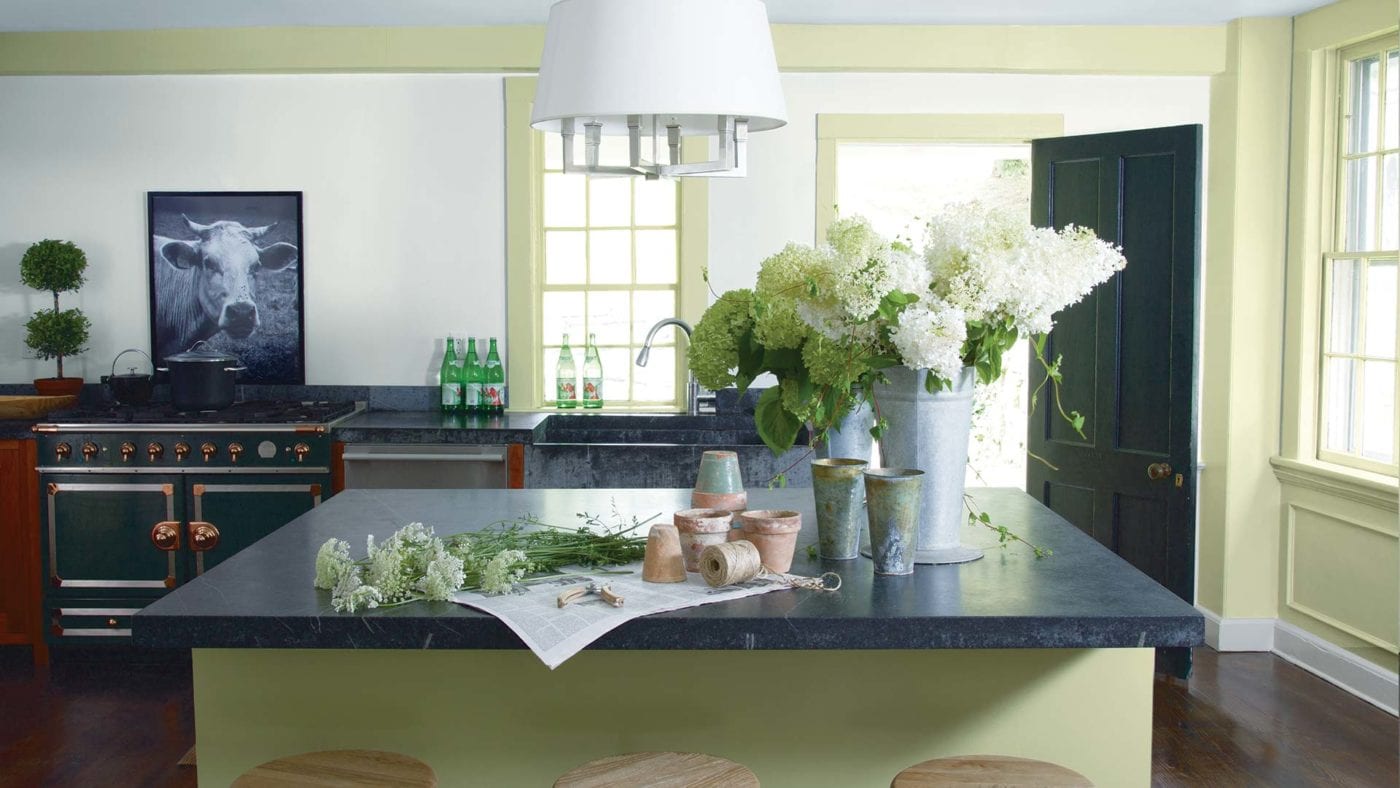 Colorful Kitchen: Blue for the Main Course
We have always been a fan of blues, but when it comes to a colorful kitchen, this peaceful shade takes the cake. Blue is a wonderful color to create a welcoming space. Add some white cabinets and design accents to create an airy place people will want to come back to for seconds.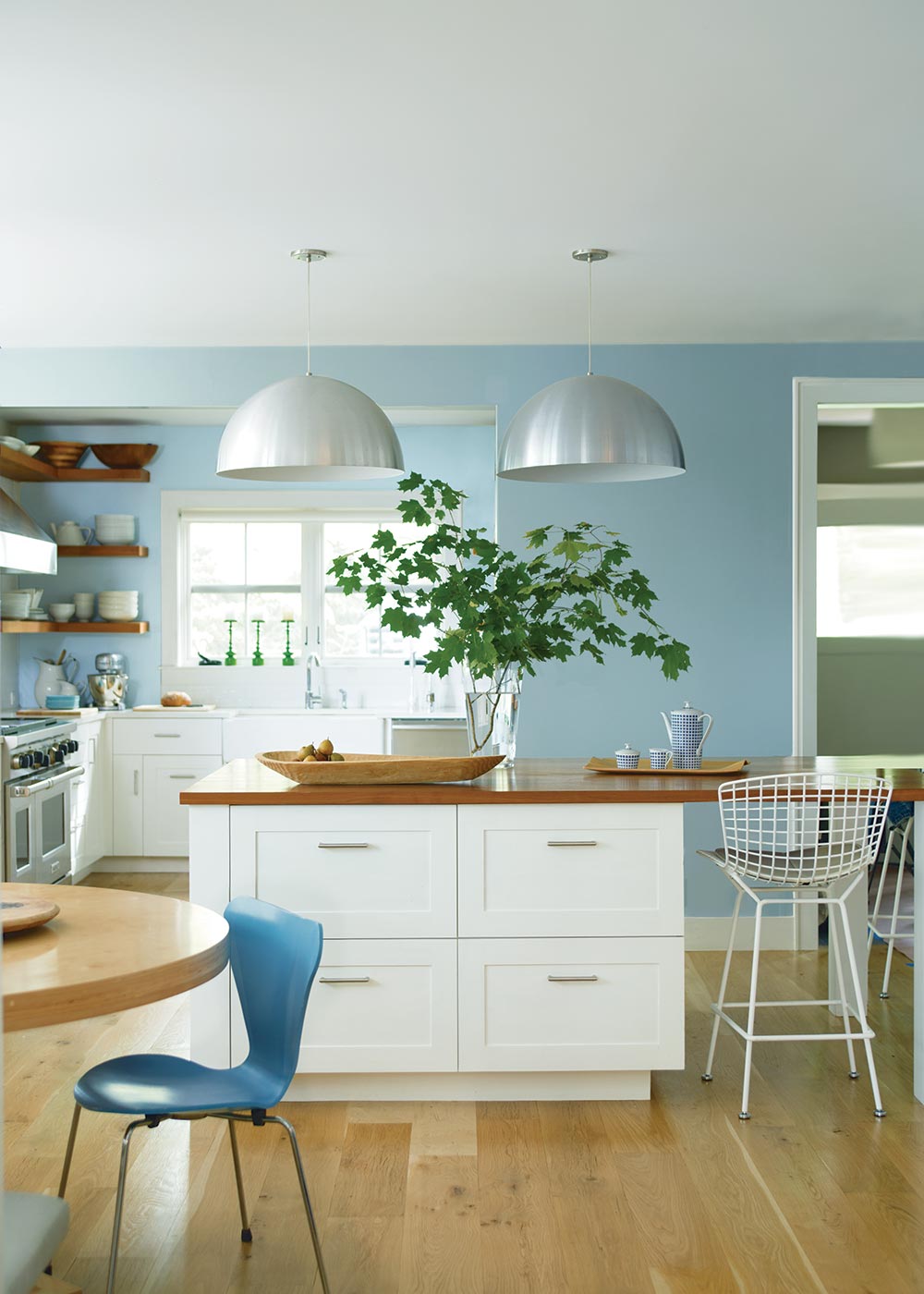 Increase the Sheen for Your Kitchen
Bright colors are sure to energize the space for meal prep and entertaining. But, what about the finish you'll use? Depending on your style of cooking, you may have different oils and moisture in the atmosphere–which can also collect on the walls. Stay ahead of the clean-up, and opt for an increased level of sheen. It's wise to upgrade, by at least one level, to either eggshell or satin. This will make your walls guaranteed to wipe up without leaving marks.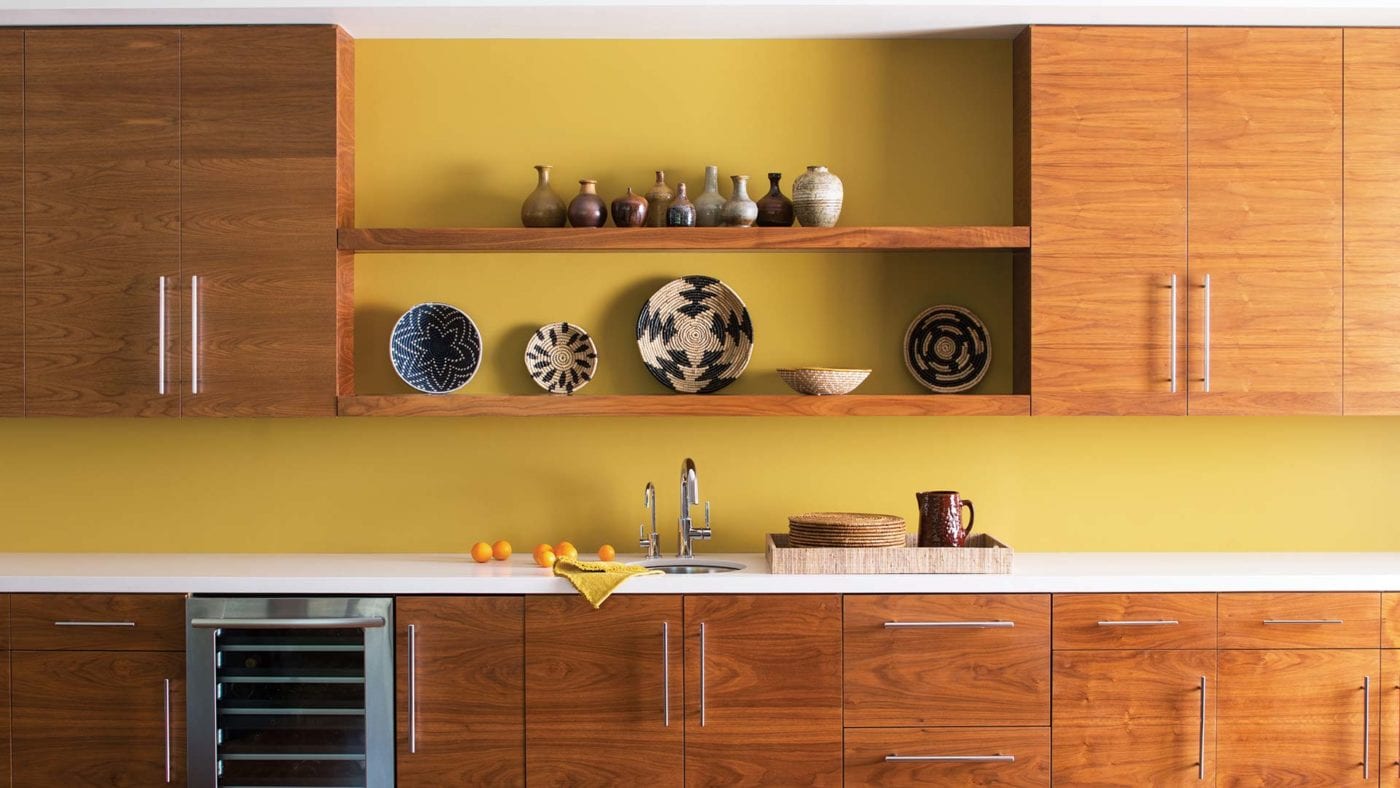 ¿Cómo podemos ayudar?
Janovic can help pick the perfect paint for your colorful kitchen. All of our Janovic stores carry Benjamin Moore paints and painting supplies for your next project! Our experts can also provide guidance and advice. Visit any of our locations to get started today!