We know premium paint and supplies give the best results, which is why Janovic carries industry-leading Benjamin Moore paint. With over 3500 diverse colors to choose from you, you're guaranteed to find one you love! Our Benjamin Moore paint experts can help you choose the perfect color and finish, and we'll even navigate the busy streets of NYC to deliver it to your doorstep.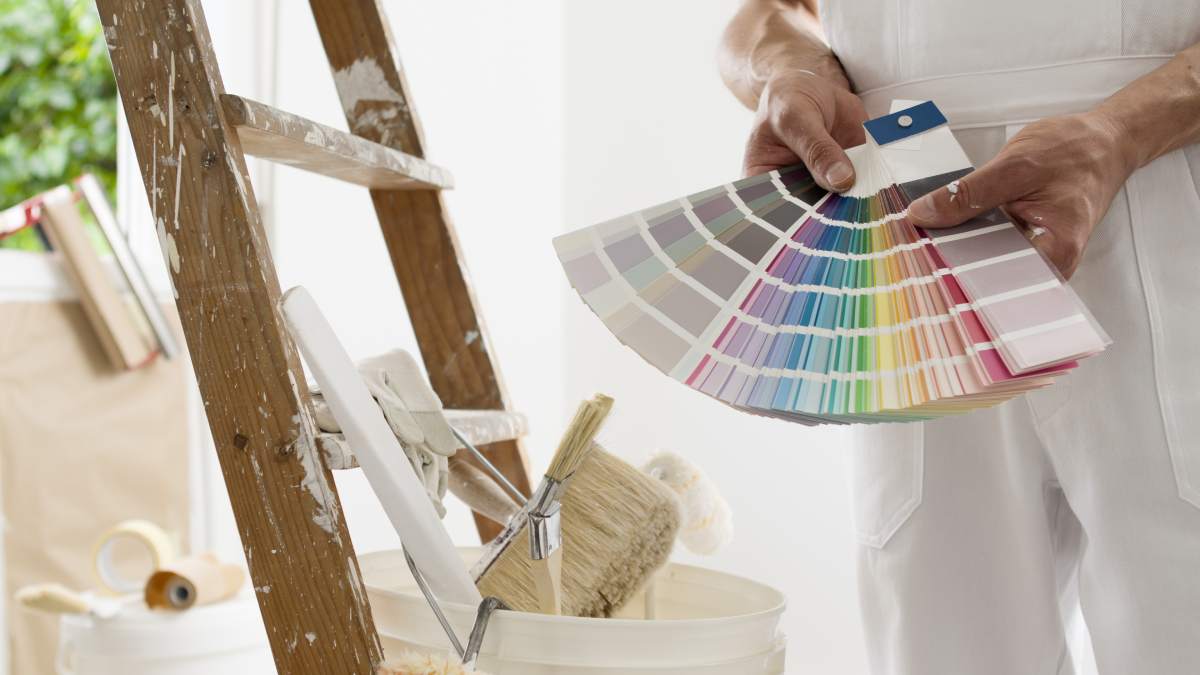 Kick Things Off with a Color Consultation
Free delivery means nothing if the paint isn't suitable for your project. Scheduling a color consultation is as beneficial as free delivery because it saves time and money. Whether adding a striking accent wall to your living room or overhauling your entire apartment, you'll need to choose colors. Bringing in a professional saves you time sorting through thousands of colors.
You can also save money with a color consultation. Our experts can give you clear answers to your color questions and provide an accurate calculation of the amount of paint needed. We've seen it all when it comes to interior and exterior paint jobs, so we understand how important it is to be flexible and creative. Your color consultant can help you work with other paint colors in your home to create a cohesive aesthetic and highlight unique architecture or built-ins.
Why We Love Free Delivery
We all like to run errands when traffic is light, but that's not a thing in NYC. Delivery is essential to the New York City lifestyle and sweetens the experience when it's free. You'll also avoid the dreaded impulse purchase trap if you skip a trip to the store. When you have paint delivered, it's there and ready to go whenever you are. If you want to wait a couple of weeks, you can without making a trip to the store when the big day arrives. You can use the time saved with delivery to prepare the room or finalize details with the professional paint contractor if you've chosen that route. What happens if you're in the middle of painting your bedroom and realize you don't have enough paint? You can stop working, clean yourself up, and take a trip to the Benjamin Moore paint store, or we can deliver everything you need.
Delivery is especially handy for professional paint contractors who cannot leave the job site while their crew is still working. Our Benjamin Moore paint specialists can help you calculate the precise amount you will need before you begin the work, but we can't account for accidents like knocking a paint can off the ladder. If you realize once the paint hits your floor that you've forgotten drop cloths, we can deliver those, too.
Free Paint Delivery with Online Orders of $100 or More
Get your next DIY paint project going with free delivery on online orders of $100 or more. Janovic are NYC's premier destination for Benjamin Moore products. If you'd like to check out our selection before you commit to colors, visit one of our locations across the city or book a color consultation.