No matter your privacy or light control needs, window treatments are necessary, but necessity doesn't have to mean boring. With proper styling, your window treatments can be showstoppers on even the smallest windows. Let our designers help you make a lasting impression with these four window treatment styles.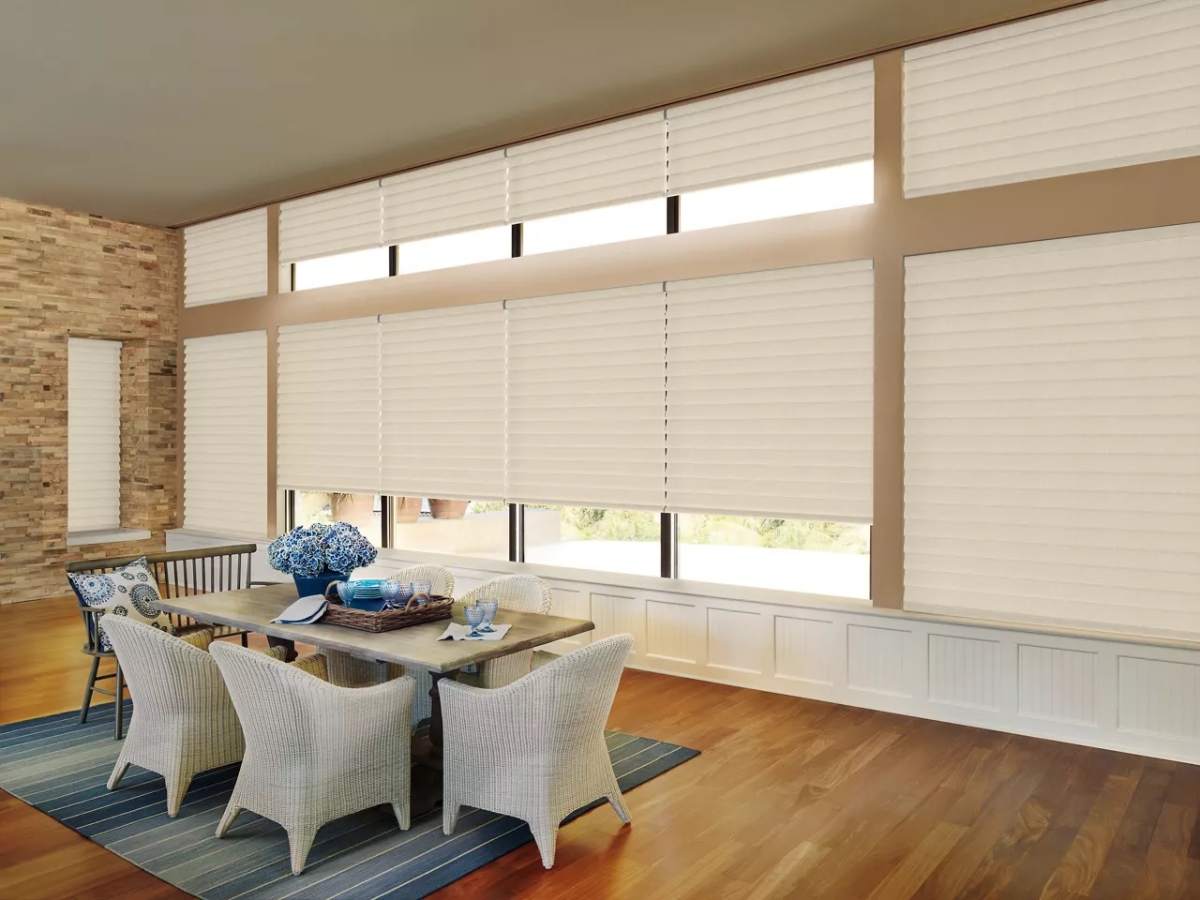 White Curtains
White curtains may seem too basic for your stylish NYC home, but they're a fantastic addition to various interior design schemes. Hang white curtains below the ceiling to draw the eye upward and make ceilings appear taller. White is an exceptional color for creating contrast against dark walls and furniture, but it can also look outstanding in an all-white decor by maintaining a fresh, clean aesthetic. Don't forget the importance of alluring hardware that complements the curtains and the rest of the room. A black or nickel finish is ideal for rooms with metal accents and cool colors, while bronze or gold hardware looks gorgeous in spaces with wood accents and warmer tones.
Римские шторы
Roman shades are the perfect way to enjoy the elegant vibe of drapery in a less fussy, more modern way. Your Roman shades can have full, luxurious folds for high-fashion rooms. You can also choose flat folds for a sleeker appearance. They're also a versatile window treatment option. You can mount them within the window frame to keep beautiful wood trim on display or outside the window frame if your home's trim is not your cup of tea. Roman shades are available in various opacities and color options like other fabric window coverings.
Вертикальные жалюзи
Vertical blinds are essential if you have sliding glass or patio doors. Many apartments have doors leading to balconies or other outdoor living areas, and vertical blinds are among the most attractive, practical options. Fabric vanes mimic the appearance of drapery and lend a softness to any room. You may want aluminum or vinyl vanes featuring an intriguing texture in more contemporary decor. If vertical blinds remind you too much of your office at work, gliding panels are a chic alternative that's easy to operate and offers a drastically different aesthetic. The panels provide a striking backdrop for any space when closed but stack tightly when open so you can make the most of your view of the city.
Woven Shades
Woven shades are favored by those who love incorporating natural elements into their homes. Woven wood shades are handcrafted from wood, reeds, and bamboo, which results in unique colors and patterns that will draw more than a few admiring looks. Choose shades with a tight weave for a clean, upscale appearance. Chunky, open weaves are ideal for more easygoing, spontaneous styles. Unlined woven shades delicately diffuse natural light to disperse sunlight evenly throughout a room, while light-filtering liners offer more consistent illumination.
Window Treatments with Impressive Style for Your NYC Home
You only get one chance to make a first impression, so ensure your window treatments rise to the challenge. Janovic is the city's leading Hunter Douglas dealer, and we can create a one-of-a-kind aesthetic in your home with window treatments. Visit one of our locations across the city or book an in-home consultation.