Apartments in New York are known for being stylish. Whether sleek and chic or energetic and eclectic, your home has an ambiance unique to your family, but children are often left out of the decor decision-making. We get it; preschoolers aren't known for their refined taste in art, but their bedrooms are an area more open to creative exploration.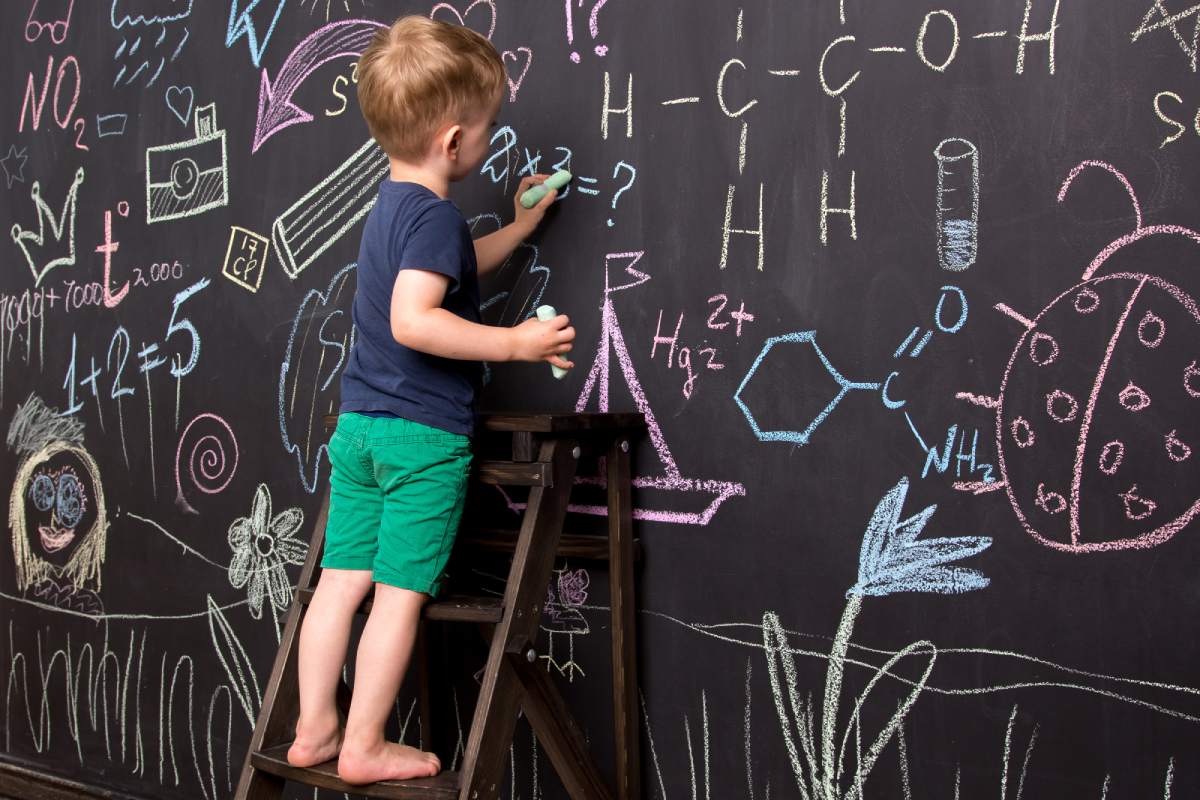 Kids' bedrooms are more multipurpose than sleeping spaces. Your littles sleep in the room but likely study, play games, and hang out with their friends, as well. The paint should reflect the room's playful mood, and you can try many fun ideas. If your kids are old enough, let them help – they'll have fun getting messy and be proud of their final result.
Specialty Paints
Parents know that young kids like to draw on the walls. Instead of fighting the never-ending battle of "Crayons are only for paper!" you can call a truce by using a specialty paint made to draw on. Chalkboard and dry-erase paint are two options that will save your family lots of stress (and time scrubbing walls).
For younger children, paint a section of a wall for them to color as they please. You can add to the fun by painting a frame in traditional paint so they have a place to display their masterpieces. Older kids and teens will benefit from chalkboard paint on desktops or dry-erase paint on the wall at chair height so they can scribble notes while studying. If you feel like you and your teen are ships passing in the night, paint the outside of the bedroom door with chalkboard or dry-erase paint, and use the surface to pass messages back and forth.
A Creative Ceiling
Ceilings don't get nearly enough attention when people are painting a room. A painted ceiling is a fantastic addition to any space, especially in a kid's room. You can create an immersive color experience by using your child's favorite shade on the walls and ceiling or adding glow-in-the-dark stickers for a dazzling bedtime routine. We also love the way ceilings look with stars and space themes. Draw stars, planets, and rocket ships to encourage your child's imagination as they drift off to sleep.
Murals & Motifs
Are you looking for kids' room paint ideas that are a bit more subtle? A mural or motif is easy to create and, more importantly, simple to paint over when your child's interests change. You can paint stripes or zigzags without special tools or stencils or use everyday household items like sponges to make exciting patterns. If your child is too young to have a preference, we recommend sticking to a theme that can transition easily as they get older; think along the lines of color blocking or geometric shapes. You can incorporate these into more elaborate decor themes as your little one begins having a favorite animal or TV show.
Fun Kids Room Paint Ideas for NYC Apartments
New Yorkers have high standards when it comes to interior design, and Janovic is always here to help! Visit one of our showrooms across the city to shop Benjamin Moore paint and Hunter Douglas window treatments. Since shopping with kids in tow is tricky, we also offer complimentary in-home services. Contact us today to schedule your design consultation.