If anyone is familiar with lots of neighbors, it's New Yorkers. We take our privacy (and fabulous style) seriously, so having upscale window treatments is second nature. Since we appreciate the finer things in life, getting a fantastic deal is helpful when possible. Cellular shades look amazing on nearly any window and incorporating them into your decor can earn you a federal tax credit.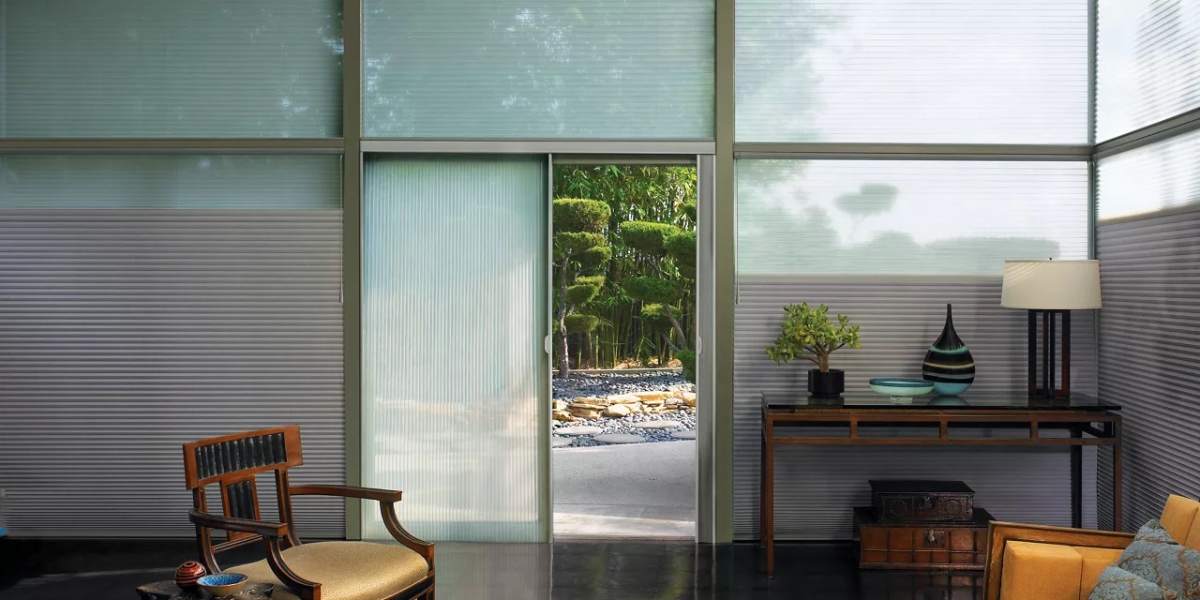 Unique Architecture
Many apartments in NYC feature interesting architecture, which can make finding suitable window treatments tricky. Hunter Douglas honeycomb shades are available in several specialty shapes, making it simple to style any window. Do you have French doors that lead to a balcony overlooking the city? Cellular shades can accommodate French doors and more, including arches, circles, and large bay or corner windows.
Function
Why are cellular shades appearing on windows throughout the city? Cellular shades would take the prize if there were a "Best in Show" for window treatments. The pleats add elegant texture to a space, and the interior honeycomb-like design prevents air from passing through to help keep your home at a comfortable temperature. Honeycomb shades also reduce street noise, a fantastic feature in the city that never sleeps.
Cohesion
When styling your windows, you want a cohesive feel throughout your home, but identical window treatments in every room may seem redundant. Cellular shades come in a vast array of on-trend colors and fabrics, so you can coordinate your window treatments without sacrificing the unique style of individual rooms. Create a cohesive color scheme and allow the textural elements of cellular shades to differentiate spaces. Varying pleats sizes is another design strategy that maintains design cohesion while offering originality.
Versatility
The solid fabric design of shades is ideal for privacy and room-darkening but leaves something to be desired if you want a combination of light and solitude. Top-down/bottom-up cellular shades offer a modern solution that perfectly serves this purpose. Light-filtering and room-darkening fabrics can be paired on a single shade for added versatility without taking up additional space.
2023 Federal Tax Credit
Living in NYC puts you at the forefront of everything happening around the globe, including climate issues. New Yorkers' actions have influenced trends for years, and how we respect the environment is no exception. Cellular shades provide superior insulation, which helps reduce your energy usage and accommodates worldwide efforts to make eco-conscious choices.
When you purchase Hunter Douglas cellular shades, you can earn up to $1200 back! Book an in-home consultation or visit one of our many locations across NYC to learn more!
Stylish Cellular Shades in NYC
Shopping for cellular shades should be an enjoyable experience, and working with the expert designers at Janovic ensures it will be. Create an interior aesthetic that others envy with Hunter Douglas window treatments, Benjamin Moore paint, and upscale wallpaper solutions from Janovic. Visit one of our many locations across NYC, or book your in-home consultation today.