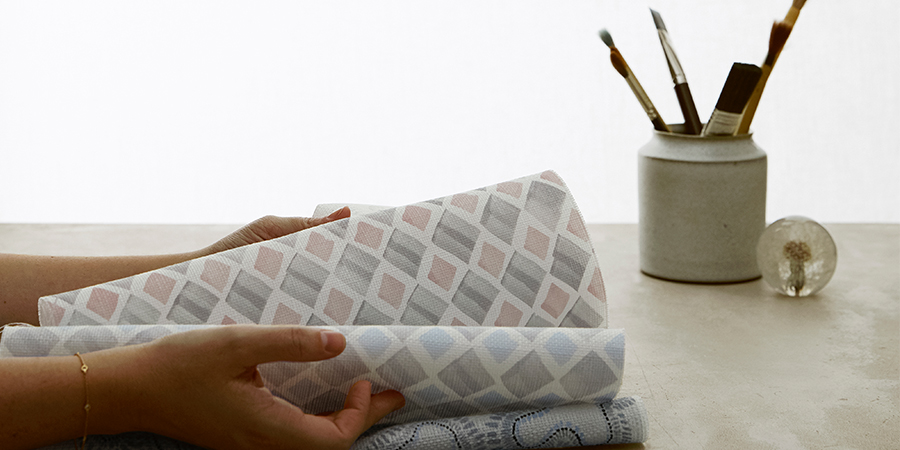 We are thrilled to introduce the first artist in the new featured-artist series by Hunter Douglas. Brooklyn designer Rebecca Atwood has created a beautifully curated collection of fabrics exclusively for the Design Studio suite of products. Your draperies, side panels, roman, and roller shades can now be custom crafted with her fresh colors and artful patterns.
The Art of Rebecca Atwood
Growing up in Cape Cod, Rebecca was always surrounded by the organic beauty of the ocean and seaside. Its subtle presence ebbs and flows in much of her work. She loves to experiment with sketches and paintings and then polish them with a finishing touch.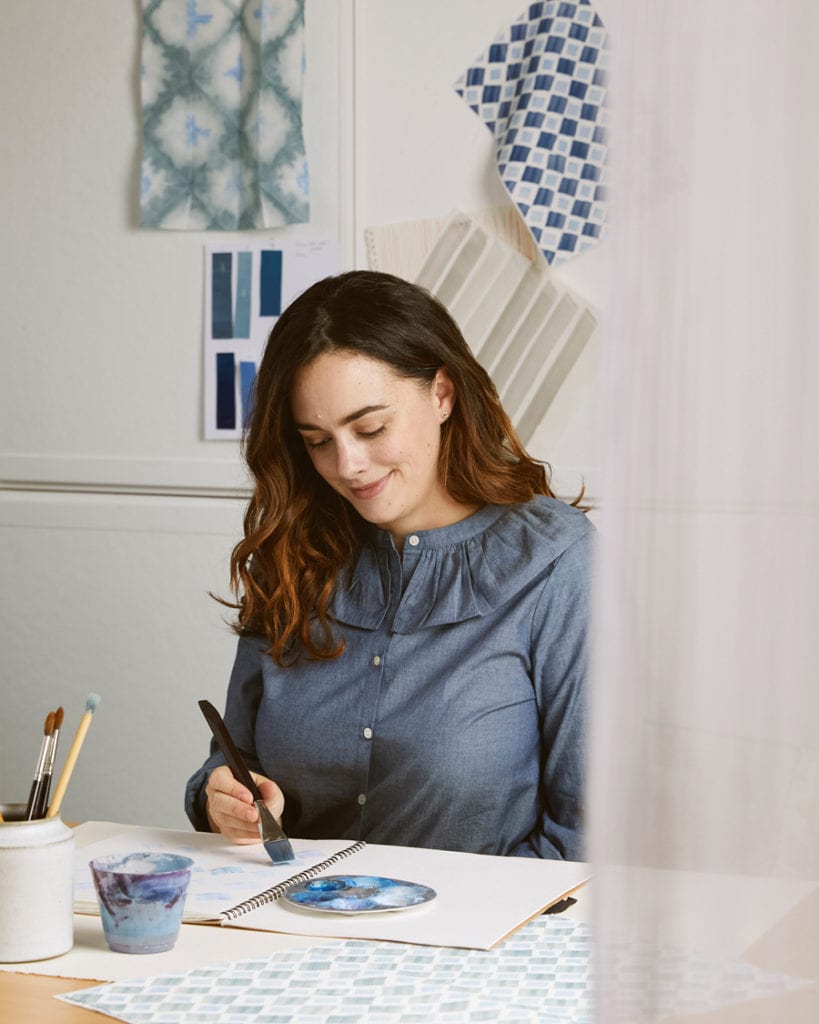 As she develops collections of homegoods, solid values go into each and every piece as well. Working with intentionality, mindfulness, creativity, and responsibility, Rebecca's fabric and decor creations speak not only to visual aesthetics, but to a deeper sense of who and what we are and hope to be.
The Fabric Collection
Calming colors, traditional elements, repeated designs, and natural motifs live at the heart of the Rebecca Atwood's fabric collection. Whether you're looking for window treatments that serve as a focal point or effortlessly blend into your existing decor, there's sure to be a fabric that will layer perfectly into your space.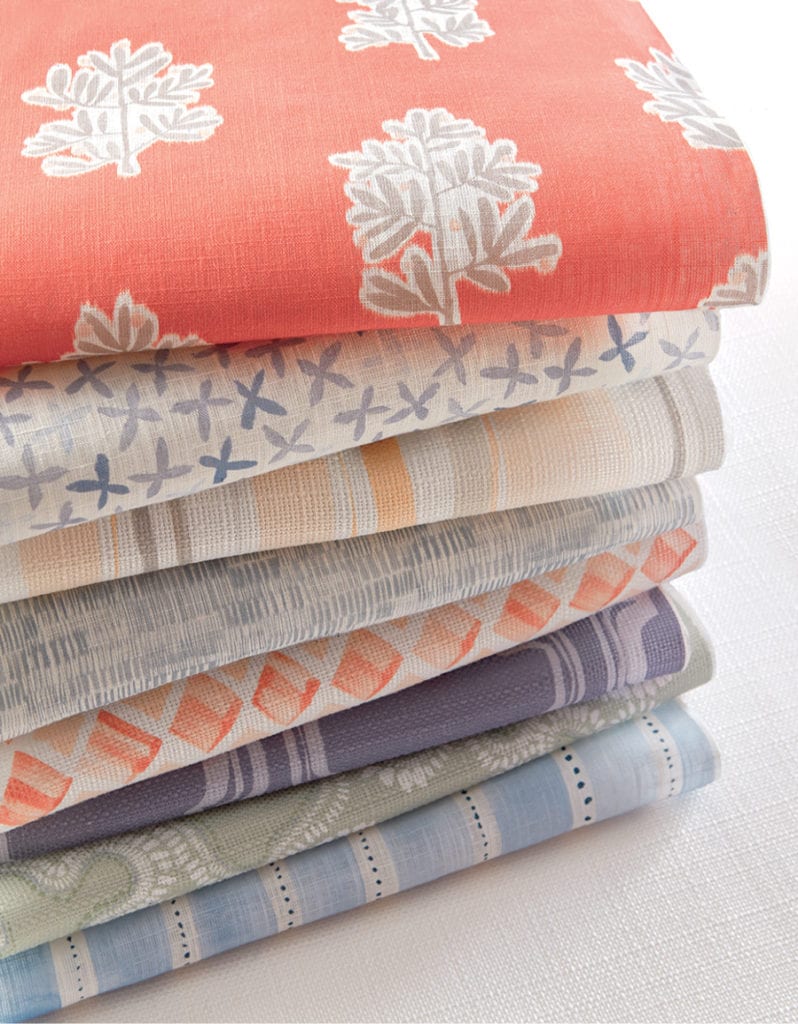 Exploring everything from the softness of watercolors to the whimsy of potato stamping, Rebecca's unique artistry techniques shine throughout each of her eight fabric designs.
The Design Studio Experience
With the Hunter Douglas Design Studio suite of products and this inspirational collaboration with Rebecca Atwood, creating custom roman or roller shades, draperies, or side panels has never been easier or more exciting. You can truly enjoy art at the window.

The Janovic design team would love to sit down with you to discover more about your home and your vision for dressing your windows. Stop into one of our convenient locations. Or, contact us for your FREE, shop-at-home appointment. Let's get started today.