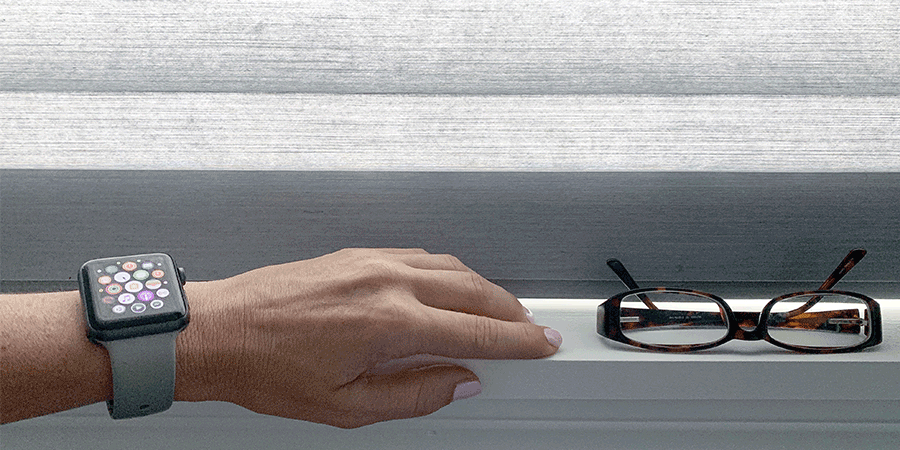 Have you ever dreamed of having your whole home at your command? Imagine if all your smart home devices were connected and easily accessible in one place. Someone should really make an app for that, right? Apple did, and it's already installed on your iPhone! If you haven't discovered your Apple HomeKit app, it's time to see what you're missing…
This is Apple HomeKit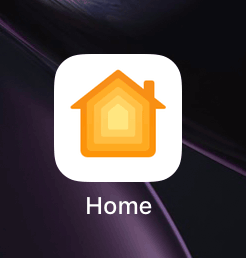 The Apple HomeKit app is designed to integrate all your smart home accessories. It offers simplistic control of everything–from thermostats and security systems to lighting and automatic blinds and shades. Simple taps and quick voice requests to Siri are all you need to create the ideal atmosphere throughout your entire home. Plus, setup of your devices happens with just a single scan (scroll down for more on that)!
Let's Talk Automated Shades…
Before we dive into how to start building your smart home in the app, let's first pause to consider automated shades. Maybe you know them as remote control blinds, motorized shades, automated window coverings, or automatic shades…they certainly get called a lot of things. But knowing there names isn't nearly as important as knowing all that they can do for you and your home.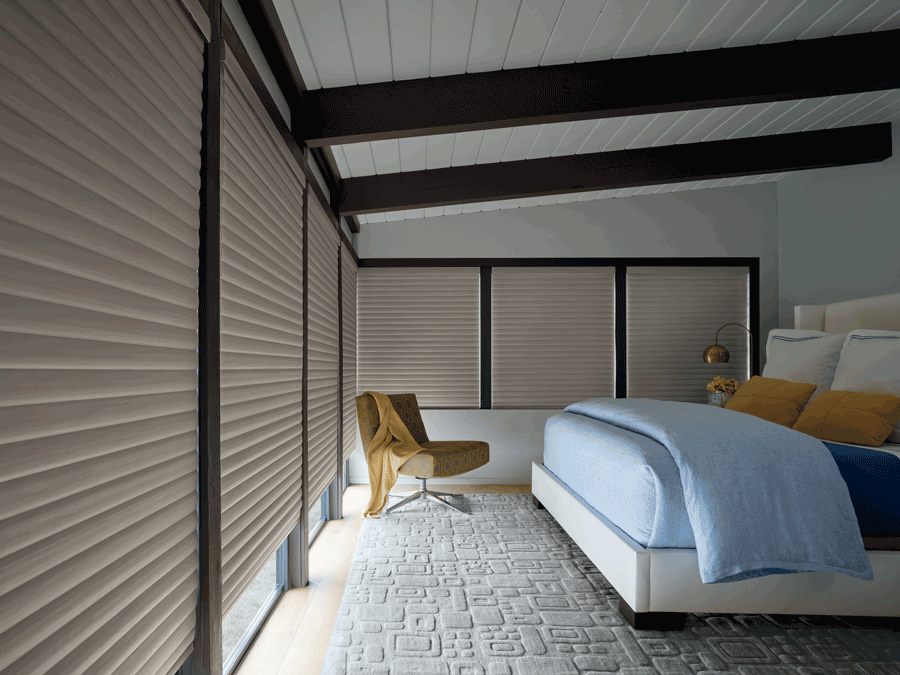 Here are just some of the benefits you could be enjoying with motorized shades that integrate into a smart home system:
Quality sleep anytime with room-darkening at a tap
Morning coffee, dinner parties, and movie nights with comfortable lighting
Energy efficiency with blinds that close when the temps soar
Extra sleep on the weekends with shades that know your schedule and your preferences
Window coverings that adjust, even when your hands are full, with voice control
And, because you can use your iPhone or Apple Watch to access your automated shades, you can control them from anywhere! That means you can always count on the perfect home environment–even when you're not there.
Easy Steps to Get Started
Do you love when life lets you press the easy button? Well, that's practically all it takes to get started with the Apple HomeKit app! Simply find the app, and click on it. That'll take you to the "Welcome Home" screen. Then, tap the "Get Started" button, and you're all set to begin building your personal smart home!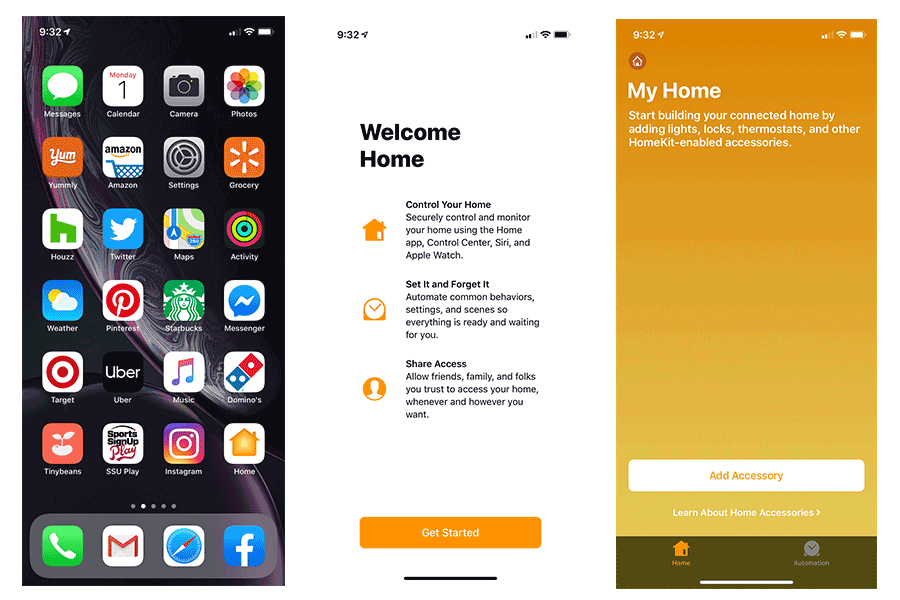 So, what devices can you add? Check out the Apple Home website to see a comprehensive list of all compatible smart home accessories. And, to save you time, we can verify that Hunter Douglas motorized blinds and shades are on the list and easily integrated!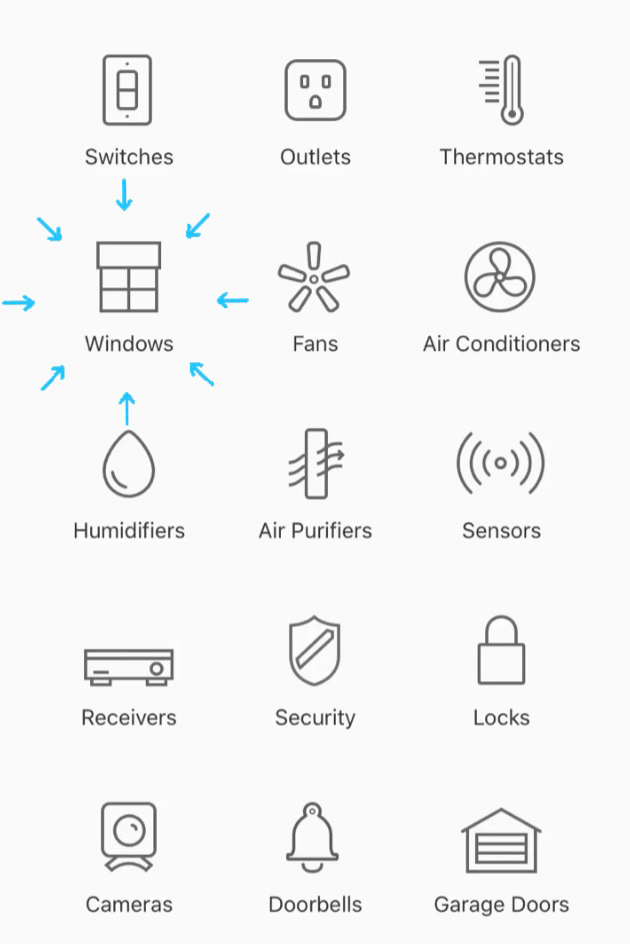 If you'd like information directly from Hunter Douglas about setup and control of motorized shades with Apple HomeKit, you can click the "Windows" category on this screen of icons. And our team is also here to help. On installation day, your window covering specialist will be right there in your home to walk you through adding your automatic shades to your HomeKit–or any other smart home system you love.
Enjoy Smart Shades & Smart Home Control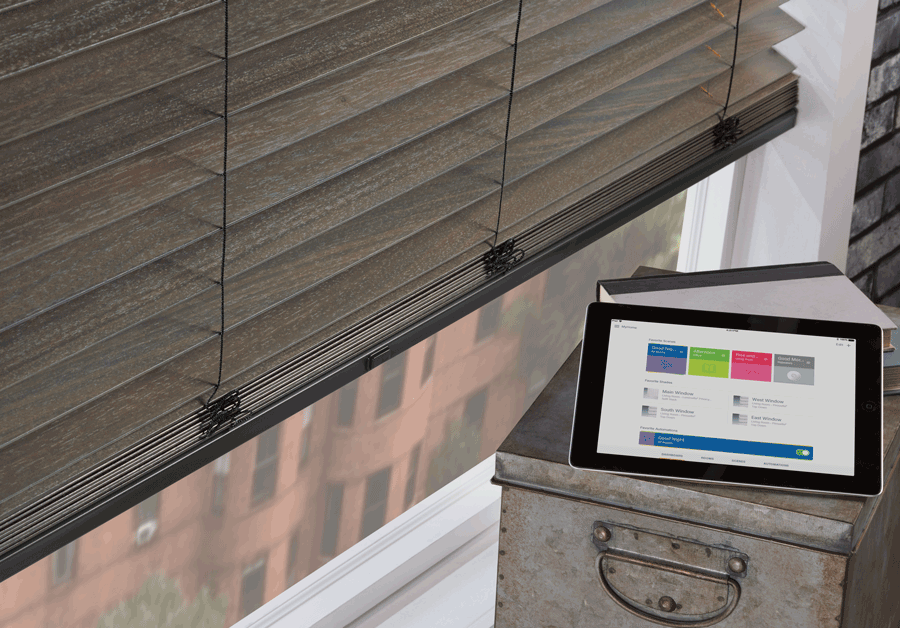 There's nothing like the incredible convenience, simplistic control, and transforming benefits of smart shades and blinds. Add to that the ease of Apple HomeKit, and it's hard to imagine a happier home or a better life. Have another smart home integration system you prefer? No problem! Our products work with most systems on the market today.
Ready to enhance your home and your life with smart home technology? Let our team at Janovic help. Contact us today to get started!
Επικοινωνήστε μαζί μας για τη δωρεάν εσωτερική σας διαβούλευση.