Summer is the warmest time of the year, so it's only fitting that its colors should follow suit. A warm summer color palette is energetic, inviting, and passionate, much like the season itself. Use our palette to embrace the season's heat and introduce warm summer colors to your NYC apartment.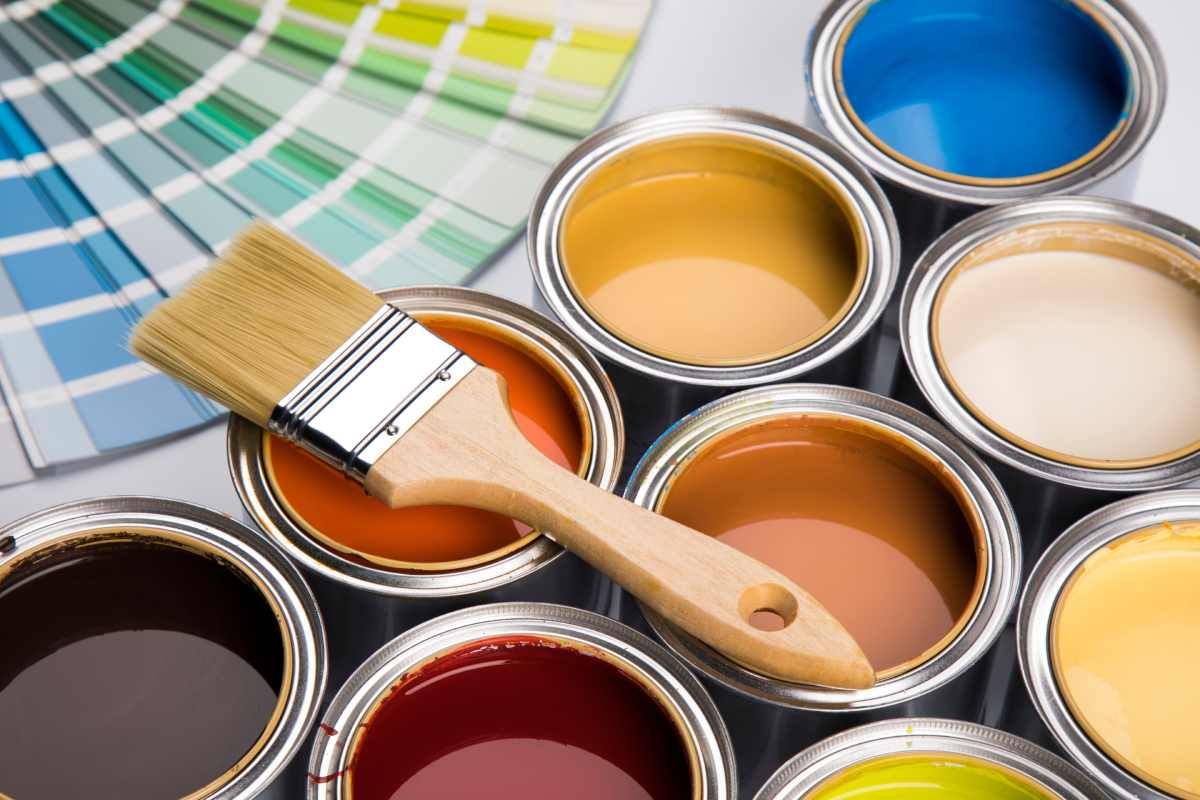 Benjamin Moore Marble Canyon 227
The slightest hint of olive brings whimsy to this medium tan shade. The neutral foundation of Marble Canyon makes it an exceptional color to use anywhere in your apartment. It's a versatile color that looks just as outstanding with a warm neutral, like Simply White OC – 117, as with a cooler option, like Sterling Silver 1461. Marble Canyon creates an exceptional canvas for an entryway featuring statement lighting, artwork, or sculptures.
Benjamin Moore Sienna Clay 104
Sienna Clay would be it if a single color could encompass all that is summer. It's an ethereal blend of orange and brown that makes you think of the sun setting over a freshly harvested field. The inherent warmth of Sienna Clay makes it a great color to pair with a warm, off-white hue like Swiss Coffee OC – 45.
Benjamin Moore Redstone 2009 – 10
A vibrant crimson, Redstone, is the color of flames in your backyard fire pit. It invites you to cozy up for a conversation with friends and enjoy the long summer nights. This bold hue makes a perfect accent color in a living room with Sandy White 2148 – 50 on the walls, especially surrounding a fireplace. With subtle beige accents, you can also use this color to add warmth to a guest room, much like Cedar Key OC – 16.
Benjamin Moore Mardi Gras Gold 2019 – 10
We can't help but feel the warmth of the midday sun when we see Mardi Gras Gold. Use this cheerful shade to brighten up a small room in your home and balance its vibrancy with a soft, neutral touch of Coventry Gray HC – 169. If you're feeling adventurous, create a beautiful monochromatic color scheme with shades like American Cheese 2019-40 and Lemon Drops 2019 – 50.
Benjamin Moore Raspberry Truffle 2080 – 10
Nothing says "summertime" like fresh raspberries with fluffy cake and whipped cream. This warm hue with chocolatey undertones pairs incredibly well with Cloud White OC – 130 to give your living room the welcoming atmosphere of a casual get-together with a killer dessert tray. Raspberry Truffle is an excellent choice for dining rooms, and you can tone down the intensity with the touch of Ballet White OC – 9. You can embrace the intimate side of this color by using it in your bedroom with light gray accents, like Gray Owl 2137 – 60.
Warm Summer Colors for Your NYC Apartment